For 50 successful years, wörner traxler richter has been setting the highest standards in healthcare and medical architecture and construction. With their knowledge and experience from the execution of highly complex large-scale projects, they have continuously expanded their project portfolio to also include schools, residential construction and cultural buildings. They realise projects for the federal, state and local authorities, universities and research institutions as well as for private clients in Germany Austria, Switzerland and Luxembourg.
wörner traxler richter was founded in 1971 in Frankfurt, Germany as WÖRNER+PARTNER. Further offices were opened in Hamburg in 1981, Dresden in 1991, Munich in 2011 and Basel in 2020. Today the team comprises over 160 highly skilled colleagues. In addition to typical architectural services, they also offer clients their expertise and experience in BIM planning methodology and as consultants and specialist planners. They also work as the general planner in conjunction with property investment groups and construction companies.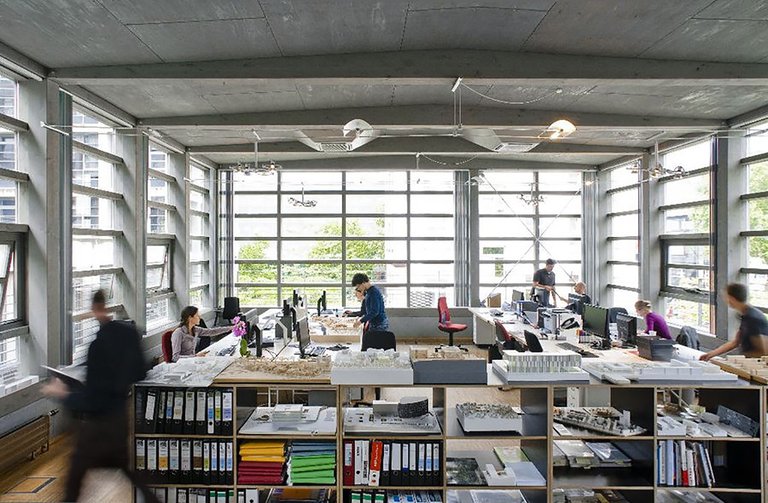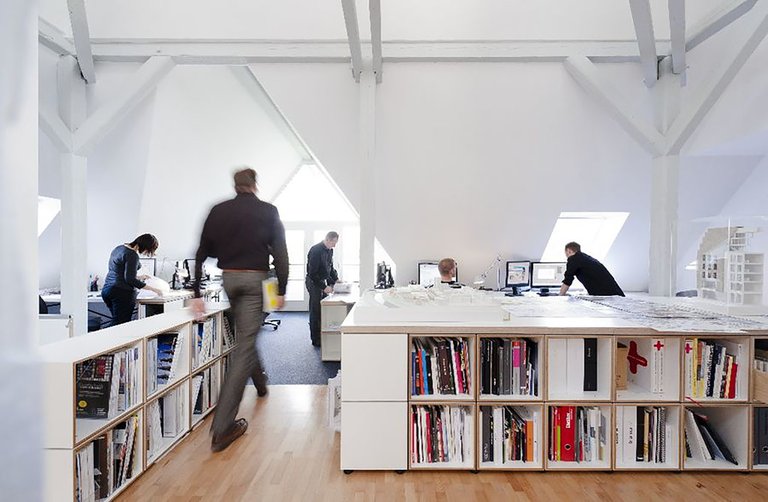 Mindful planning
With more than 50 years of experience, wörner traxler richter architects have always been at the forefront of architectural design. For example, they have, as one of the few in Germany, applied the BIM planning method for over 10 years, in addition to their proprietary working methodology which allows for greater efficiency in highly complex projects.
Taking part in competitions for wörner traxler richter is a means to gain market visibility and to promote their visions, for example cross-generational housing to enhance the community spirit. Or for creating a new dimension in museum construction as a symbiosis between the past and the present, with an open invitation to the general public to engage with architecture.
However, taking sufficient time in the design phase is a priority, especially in the healthcare sector. The main goal is to find acceptable answers for combining functional aspects with urban development and an architectural vision, a design which satisfies not only the needs of the client but also those of the individual. The significance of a building in the context of its location and within society, and how this role is portrayed by design, is the priority.
wörner traxler richter's working methodology has been developed and constantly updated over a span of 50 years. With its highly innovative nature, it acts as an economic tool which allows an instant overview and creates a vision of the whole project from the early planning stages. It is successfully applied to hospital projects as well as institutes, museums, residential and hotel spaces, regardless of the size of the structure. The typological elements allow an optimised operational function and generate a boost to the environment. That means creating inner aesthetics, a qualified urban development, sustainability and the highest possible efficiency.
The design and construction of hospitals involves dealing not only with multiple architectural demands but also a large variety of stakeholders. wörner traxler richter's principal aim is to achieve the best possible combination of economical and human factors. The significance they attached to this element is evidenced by their book "einfach architecture" (simply architecture), published by Swiss publisher Niggli in 2011.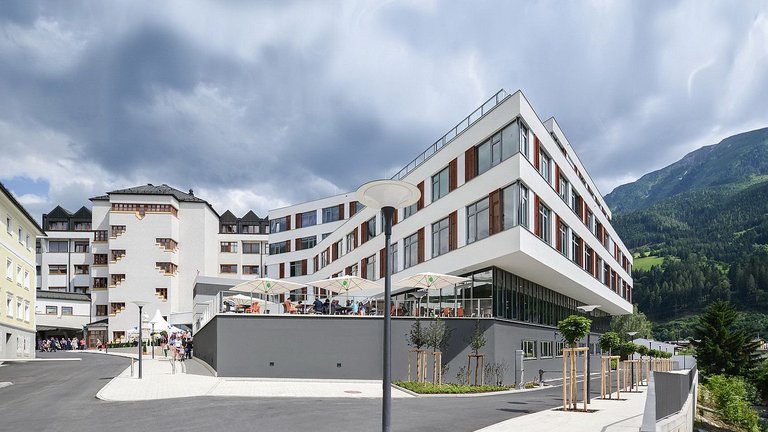 One of the best examples of a successful planning process was the "Haus der Bayerischen Geschichte" (Museum of Bavarian History) which incorporated the wörner traxler richter philosophy of mutual respect, tolerance, benevolence and commitment to the project. Officially opened in 2019, the museum was designed to be a "futuristic house for contemporary history", simultaneously being integrated into the Hunnenplatz and the Eschergasse in the city centre of Regensburg. The museum was designed to serve both function and city. Its location had been a wound within the city in need of healing. The planning dealt with the environmental aspects a new building set within an historic town centre often has to overcome: uneven ground, the direct vicinity of listed buildings and the tides of the nearby Danube river. Last but not least, the planning process actively integrated ideas and suggestions by the citizens of Regensburg.
wörner traxler richter pioneered the use of digital BIM planning in Germany. This allows an optimised planning process to combine the various functional and aesthetic requirements with regards to cost and time frames. BIM means using an intelligent 3D model to allow visualisation and simulation of the project and provides collaborative tools for the various parties involved. Business goals and time frames as well as aesthetics and efficiency can all be harmonised by using this planning method, thereby significantly speeding up the planning process.
When asked about the quintessence of wörner traxler richter architecture, they state that they are driven by constant motion and development. Their spectrum is wide and large and they are well trained in spotting profound sociological and economical currents and react on them in developing trends, which serve both the clients and building culture itself. Frequent and inter-disciplinary exchange are as important to them as serving society.
Studio

wörner traxler richter
planungsgesellschaft mbh


Hanauer Landstraße 194
60314 Frankfurt
Germany
phone: +49 69–959100–0


Goetheallee 23
01309 Dresden
Germany
phone: +49-351–31513–0


Nibelungenstraße 76
80639 München
Germany
phone: +49-89–3398058–0


Dornacherstrasse 210
4053 Basel
Switzerland
phone: +41-61-5117015

Contact
www