University Geriatric Medicine FELIX PLATTER, Basel, Switzerland
The decision in 2013 by the Canton of the City of Basel to erect a compact new building in the immediate vicinity of the old hospital building enabled the development of the grounds of the Felix-Platter-Spital. The new building architecturally supports all necessary processes and quality requirements of treatment, care and nursing, training and further education as well as focused research in geriatrics. It therefore creates a place where patients can regain vitality and quality of life.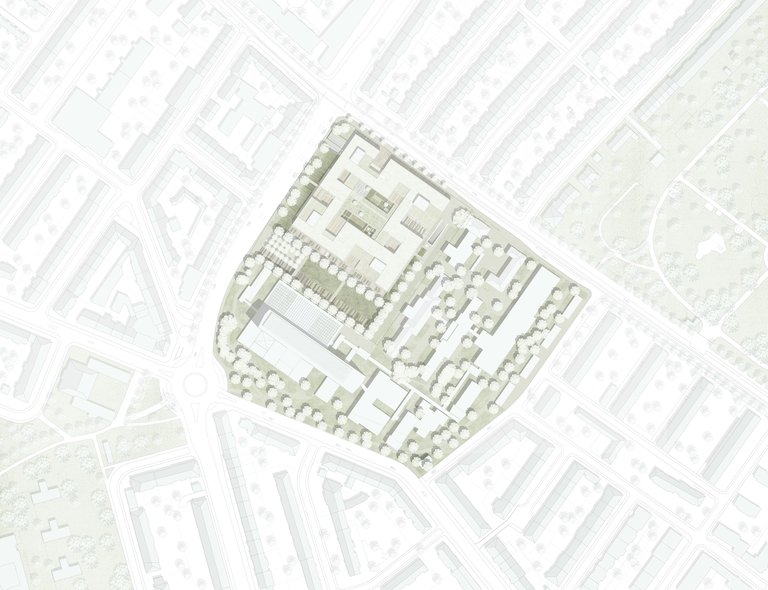 The completed nursing areas of the centre allow a view into the inner qualities of the new house. The architectural concept exploits all the possibilities of the connections to the lively, urban environment in order to encourage patients and their visitors to tour the building. The corridors are equipped with oak handrails and comfortable seating niches. Small living rooms invite visitors to linger, and the bistro on the ground floor, which is open to the public, welcomes visitors from outside to meet.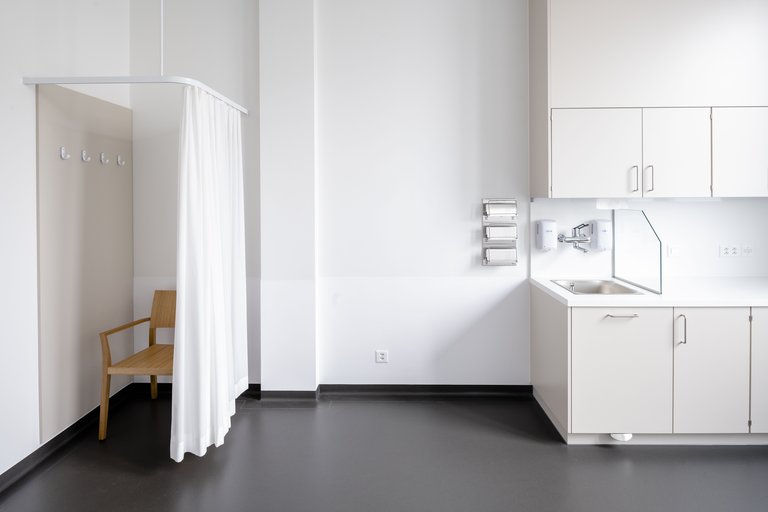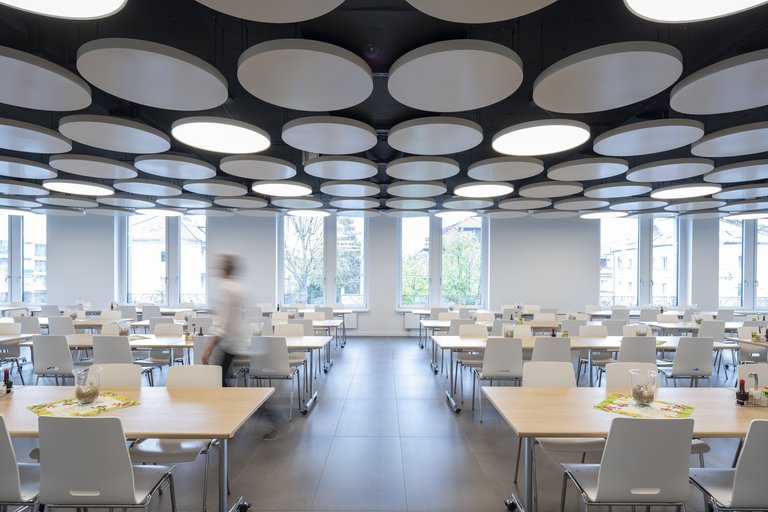 The cubature of the old building, its finely structured façade and the delicate concrete elements, stylishly representing the clinic architecture of the 1960's, remains unchanged on the outside and serves as a landmark of the neighbourhood. In the future it will accommodate various forms of living, which will help to create the coexistence of urban and hospital life.
The application of the BIM planning method is nowadays part of the requirement profile for a large number of public procurement procedures. The advantages lie in the improvement of planning quality, internal processes and interdisciplinary cooperation. The Basel hospital building was put out to tender as a total contractor procedure at the time, which meant that special requirements were placed on the planning with regard to the flow of information. The project started in 2013, when the BIM planning method had been little tested in German-speaking countries. The new building for the University Geriatric Medicine FELIX PLATTER in Basel, completed in 2018, is one of the first hospital projects to be realised entirely with the BIM planning method - an interdisciplinary pioneering work.
Competition

2013

Construction time / duration

2015 - 2019

Project type

Hospital, Geriatric clinic

Client

Felix Platter Spital, Basel

Architects

wörner traxler richter planungsgesellschaft mbH
Holzer Kobler Architekturen

Planning experts

Structural planning:
Gruner

Electrotechnical planning:
enerpeak

Hospital planning:
Health Company

Landscape design:
club L94 Landschaftsarchitekten

BIM coordination:
BAM Deutschland

Medical planning:
mtp Planungsgesellschaft für Medizintechnik mbH

Total contractor:
Arbeitsgemeinschaft BAM Swiss; BAM Deutschland; Marti Generalunternehmung, Bern

Awards

Sonderpreis BIM des Heinze ArchitektenAWARD 2019
BIM Cluster Stuttgart / BIM Award 2016, Prozesse & Organisation
buildingSMART bSI Award 2016, Operation & Maintenance.