Komische Oper Berlin, Germany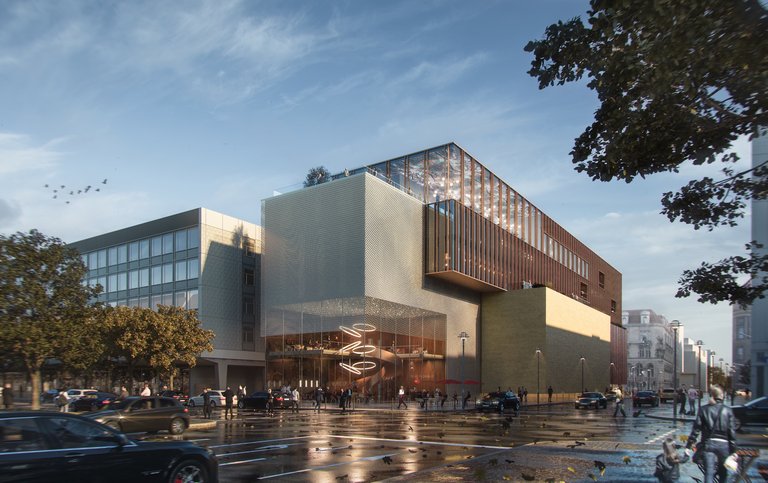 Metamorphosis building - How to retain diversity but create unity!
Conversion and extension of the Komische Oper, Berlin
The Komische Oper is a venue for musical theatre in Berlin Mitte, between Unter den Linden and Behrensstraße, in immediate vicinity of Pariser Platz and Brandenburger Tor. The slightly timeworn complex, incorporating a variety of listed structures completed at numerous periods between 1890 and 1980, is being remodelled and refurbished; different strata of time, narrating the history of the building, are being retained and some even revealed.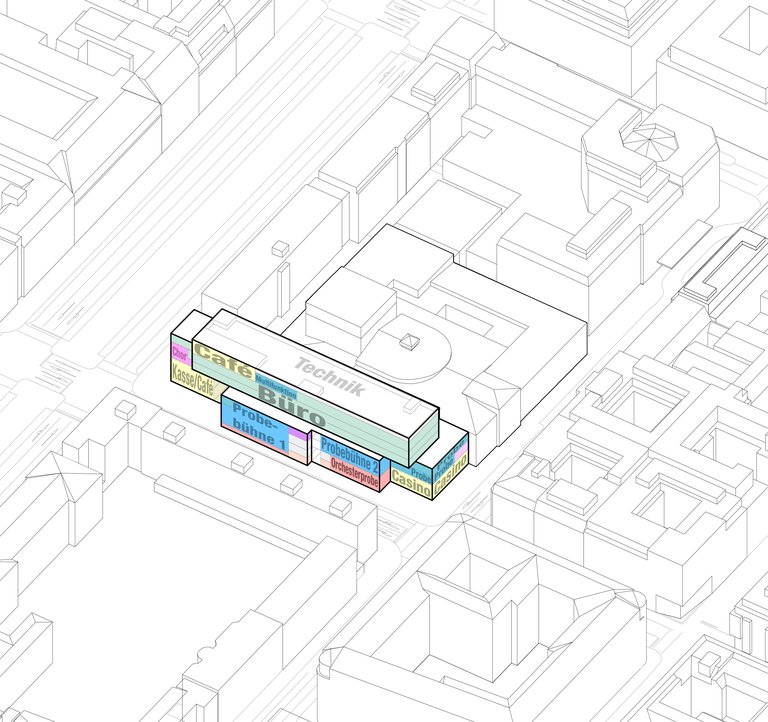 The new build on Glinkastraße uses a range of small-format elements to complement the venue's various functional areas and optimise the organisational processes. The facades are a conglomeration of different elements and materials – similar to a stage set – that have been developed from the style mix of the existing facades. Structured surfaces made of stone, steel, ceramic and metal in a variety of champagne and red hues depict the four different functional areas of the new build on the outside. Glass facades enclose the zones on the ground floor that are designed to appeal to the general public, such as the ticket office, the entrances, the café and casino. The stacked arrangement of the individual elements, with projecting and recessed sections, generates balconies, loggias and planted roof terraces. (The heterogeneous appearance of the building reflects the richness of the programme and the history of the Komische Oper.)
Spatial programmatic 3d model
© kadawittfeldarchitektur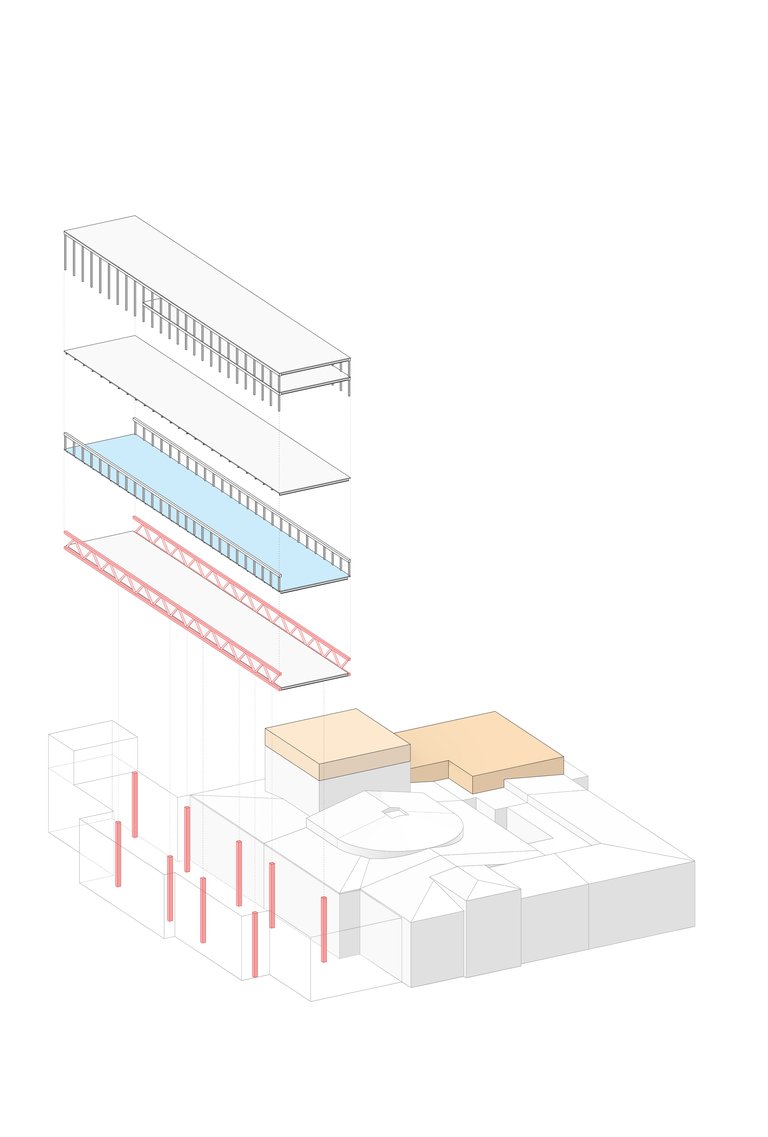 The supporting structure responds to these requirements with a clear system: rehearsal stages I and II are located below the four office floors. The office floors are designed as an independent structure supported by eight columns and hovering above the entrance and the rehearsal stages. Two single-storey lattice girders are placed on the fourth floor on the two long sides of the upper four floors. Between these lattice girders, reinforced concrete composite slabs with girders arranged on the underside span the entire width of the building without supports. In this way, the supporting structure is clearly comprehensible and leads the loads of the storeys to the two flanking edge girders and via these to the eight columns and finally into the foundation. This allows the prominent entrance area to be column-free, and no supports are required above the rehearsal stages. The freedom from columns on the upper four floors allows maximum flexibility for the floor plan layouts.
© kadawittfeldarchitektur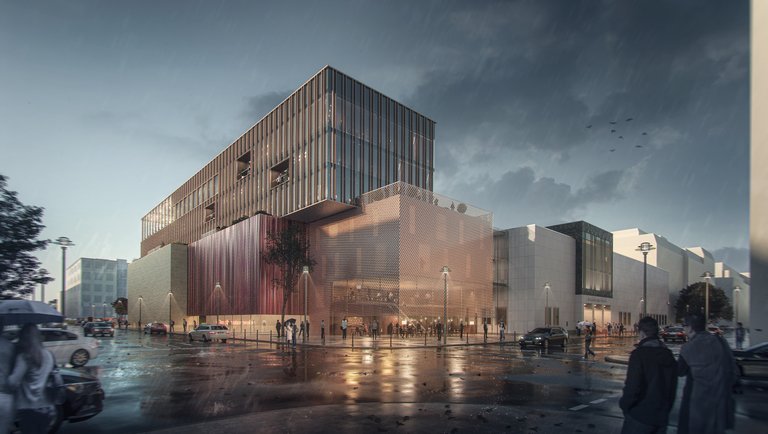 © kadawittfeldarchitektur

Competition

2020 / 2021

Construction time

2023-2029

Project type

Cultural building
Redevelopment and extension

Client

Land Berlin vertreten durch die Senatsverwaltung für Stadtentwicklung und Wohnen

Architects

kadawittfeldarchitektur