Engaging with a site requires an appreciation of what is already there, reading the traces that are present on it and continuing to spin stories about it. Regardless of formal design approaches, it is also the point at which the responsibility of architects to create liveable private and urban spaces meets society, or in other words, meets with a counterpart. This makes it all the more important to convey the approach with the site in a pointedly tangible idea in order to keep its viability visible at all times in the complexity of the building task.
Conceived and built architecture is always bound to a real place. How do you approach it? How do you learn to find and tell stories about it? How can historical traces be treated with respect and seriousness? How can special places of identity be created?
---
Silesian Museum Katowice, Poland
Like many cities in Upper Silesia, the city of Katowice is closely linked to the themes of heavy industry and mining. Its cultural heritage offers the opportunity to initiate a stimulus project for a future-oriented, post-industrial re-use of comparable areas - as a cultural-historical backbone, but also for the further development of the characteristic artificial landscapes, industrial plants and buildings.
---
| | |
| --- | --- |
| | In the Bay of Algiers, a fascinating religious space has taken shape: Great Mosque Algiers, Algeria, the world's third biggest mosque after Mecca and Medina. |
| | |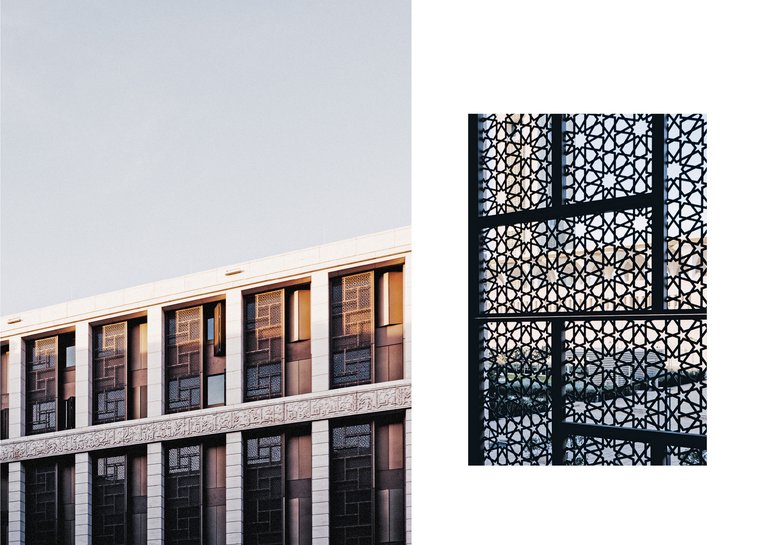 ---
King Salman Park, Riyadh, Saudi Arabia
King Salman Park is part of the "Saudi Vision 2030" project, with which the kingdom on the Arabian Peninsula is diversifying and reorienting itself in various economic sectors and reducing its dependence on oil in the future.

Olaya Metro Station in Riyadh
Olaya Metro Station offers the city of Riyadh the amenities of a major transportation hub together with public gardens. A symbiosis is formed between the two: the dune park benefiting from accessibility by public transportation, while the Olaya Metro Station gains a significant destination in the form of the gardens.
---
Hotel Enai, Pto Maldonado, Peru
The word Enai comes from the local indigenous languages, and means "related to water". The design proposal included as much of the local vernacular tradition as possible,
---