The Bauhaus Archive, Museum of Design Berlin, Germany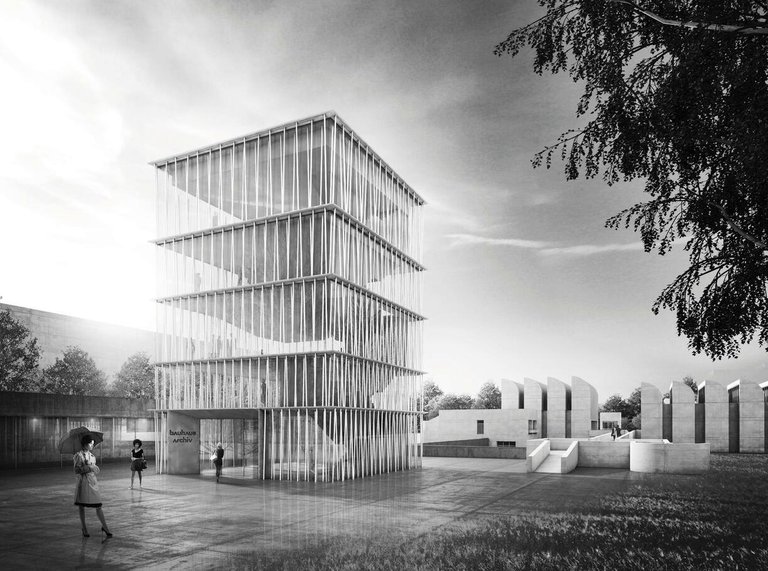 While the age of industrialisation strongly determined the architectural design of Bauhaus, today, the possibilities of digitalisation, in particular, have an extraordinary influence on planning and building. It creates new opportunities for structures and spaces' unique design and performance. In this context, the construction system of the tower was created as a kind of experiment that essentially relies on computer-aided processes in design and construction development.
As a result, the cooperation between architecture and structural engineering produced a structure whose filigree and slight irregularity testify to a new construction method. Still, at the same time, the almost sculptural development of the timber staircase body inside creates new spaces and possibilities for experiencing materials, thus establishing a reference to the Bauhaus tradition.
In addition, using digital life cycle analyses in an early design phase also transformed the initially planned load-bearing structure in reinforced-concrete construction to the much lighter variant made of timber. The optimisation was also carried out with digital tools developed in-house, among other things, and led to not only an improved ecological balance of the new building but also a significant reduction in the necessary diameter of the steel columns used thanks to the reduced weight.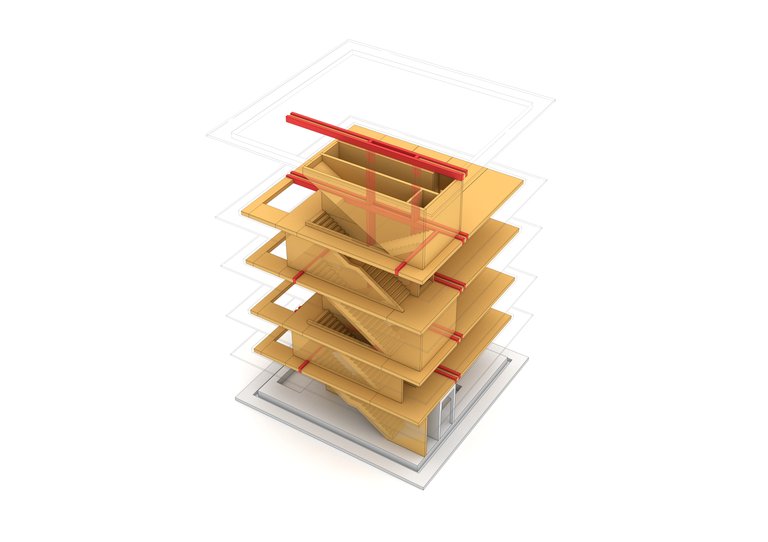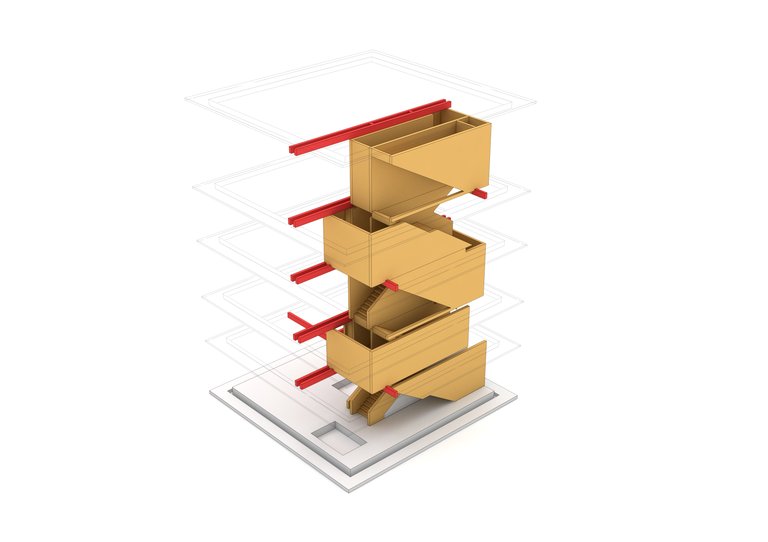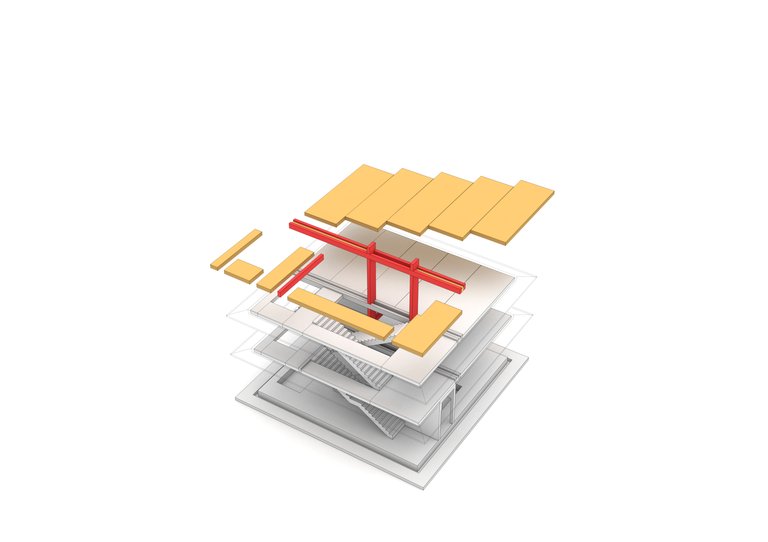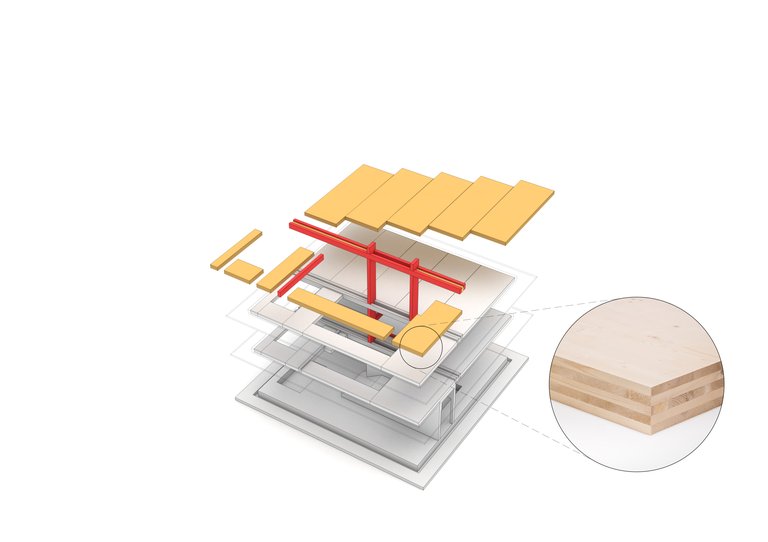 The 1,900 m² Bauhaus Archive and Museum of Design is currently being renovated, complying with its status as a listed building and extended by a new building with 4,200 m² of floor space. The task for the extension required a sensitive design that does not dominate the small, iconographic existing building by Walter Gropius. The five-storey, filigree tower is being built on the forecourt of the Bauhaus Archive, serving as the future main entrance to the museum. It will house all the museum's public services, forming the centre of the extension. The museum's foyer is arranged around an inner courtyard that connects the extension areas with the existing building. The new exhibition areas are set in a basement below the forecourt.
The tower building with its five floors above ground is planned as a hybrid construction in steel and timber. Between 12 and 156 thin steel columns with a diameter of 101.6 mm are arranged in a dense grid around an almost square ground plan for each storey. The columns are located outside the façade, slightly inclined and offset each other. On each floor, they connect to a trapezoidal box girder on the outside and run parallel to the façade.
Inside the building, the floor slabs are of timber construction. They rest on beech girders and are based on the outside steel box beam on the façade side. An escape staircase is also inside the tower and is also planned as a timber construction.
| | |
| --- | --- |
| Project type | New construction |
| Client | State of Berlin |
| Architects | Staab Architekten, Berlin |
| Structural and façade engineering | Bollinger+Grohmann |
| Landscape design | Levin Monsigny Landschaftsarchitekten, Berlin |