About EQUITONE
EQUITONE fibre cement facade panels are the ideal solution for cladding facades. All EQUITONE facade materials are always designed with and for architects.
The pure, authentic character of EQUITONE facade panels is based on the basic material fibre cement. For many decades the material has been appreciated by architects for its durability and a natural look.
Various processing techniques create the individual and expressive surface textures of EQUITONE - from through-coloured to sanded and profiled to coated.
Our company has been producing facade panels for over 100 years and is the German market leader for facade cladding made of fibre cement until today.
The fibre cement material
When Ludwig Hatschek invented fibre cement at the end of the 19th century, he combined the basic elements of the earth: minerals, water, air and fire (heat) in a simple filtration process. The result was a natural, durable material.
Fibre cement over the course of time
Leading architects such as Walter Gropius and Egon Eiermann recognised the qualities of the material and paved the way for the use of fibre cement panels with a ventilated façade system. In 1987 Herzog & De Meuron also designed the well-known Ricola warehouse building in Laufen in with uncoated fibre cement panels. 
However, fibre cement is not only used in architecture, but in art. Pablo Picasso, for example, used fibre cement as the basis for some of his works.
On the way to circular building

Today EQUITONE facade panels are already 100% recyclable and have detailed Environmental Product Declarations (EPD) documenting the environmental impact of our facade panels from raw material extraction to disposal (cradle to gate).
Furthermore, it is our goal that by 2030 no EQUITONE material will have to go to landfill - neither in the production process nor already assembled material - and the material cycle of our facade panels will be closed.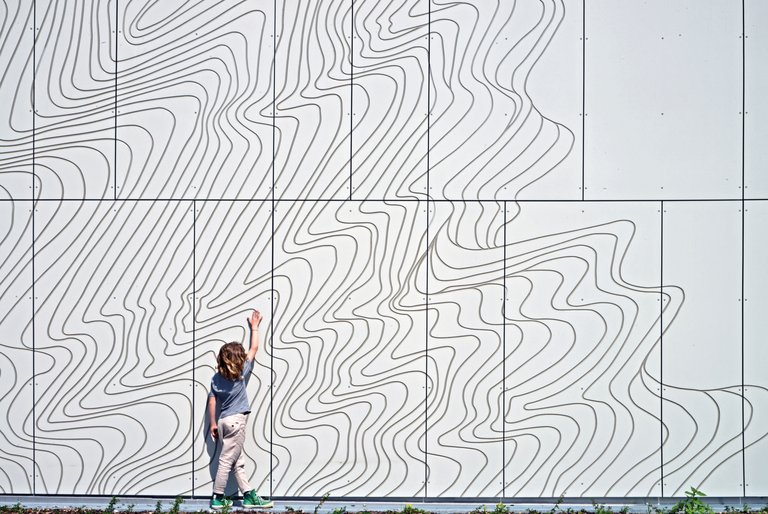 Etex – the manufacturer of EQUITONE
Until October 2020, the EQUITONE brand was distributed in Germany by the company Eternit. Since then, the company has been operating as Etex Germany Exteriors GmbH with locations in Beckum and Heidelberg. The company has been part of the Belgium-based Etex, an international company with a focus on sustainable lightweight solutions, for more than 30 years. Founded in 1905, the family-owned company employs more than 13,500 people at more than 140 locations in 45 countries.
Five research and development centres and five global divisions develop and produce aesthetically and technically sophisticated building materials.
In addition to EQUITONE facade panels, the portfolio of Etex Germany Exteriors also includes Cedral facade panels, small-format roof and facade panels, as well as terrace boards and Eternit corrugated sheets. For more than 100 years, single- and multi-family homes, office and commercial buildings, museums, daycare centres, schools and universities, as well as agricultural buildings, industrial and commercial halls have been testifying to the high design quality of the fibre cement products.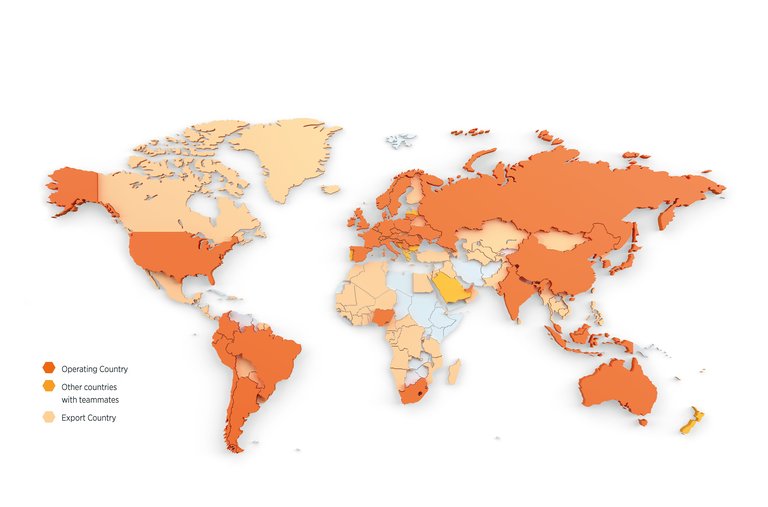 Company

Etex Germany Exteriors GmbH
Dyckerhoffstraße 95-105
59269 Beckum 
Germany

Contact

Jennifer Claus
Brand- & Customer Journey Manager EQUITONE

www