Festival Hall in Erl, Austria
Building envelope and mathematics: The Festival Hall in Erl
A pair of festival halls, old and new: two unconventional and, as regards their exterior shapes, totally contrary buildings stand within earshot of one another – and get along just fine. That final outcome has its history: the old festival hall, a curved, elegant edifice, was opened in 1959 and initially played host to the sexennial passion plays. Other performances were added subsequently but took place only during the summer months because the building was without heating.

The new festival hall would not be there now, were it not for the decisive campaigning by two men: Gustav Kuhn, the conductor and director of the festival over many years, and Hans-Peter Hasensteiner, the managing director of building contractors Strabag who, as the main sponsor, financed the project to a very large extent. The building was completed without exceeding the original budget and opened in time. Its unorthodox shape is also the result of determined cooperation between the two proponents and the architects.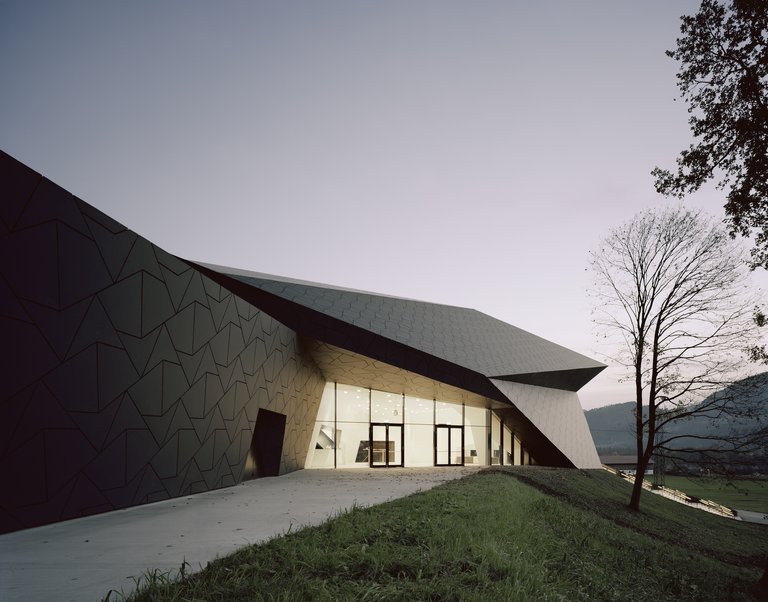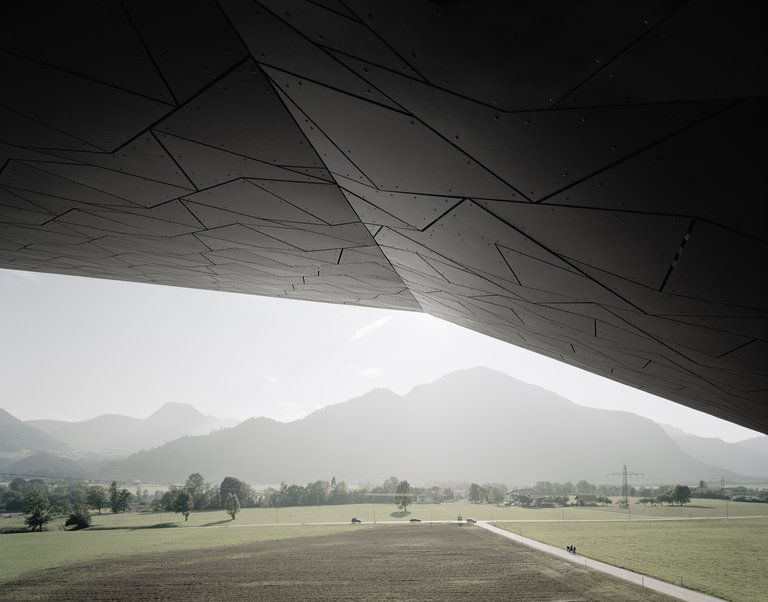 The new polygonal structure is almost black and bizarrely angular. The white foyers echo the free form of the exterior and surround a perfectly orthogonal auditorium characterised by dark wood panelling all round. This is where calm, tranquillity and concentration reign supreme, where the stage is the stage. Performances now take place summer and winter, thanks to new technology – not only as regards heating.

Comments made elsewhere about the duality of the buildings, their visual interaction, dynamic and powerful appearance and other pertinent interpretations need not be repeated here, but may be supplemented by some factual data: the exterior surfaces of reinforced concrete combined with steel and timber cantilever constructions are uniformly clad with black EQUITONE [natura] PRO fibre cement panels cut into special shapes. Two repeating, irregular quadrilaterals, mounted with open joints to an aluminium subframe, combine to create an even, mathematically regular pattern.

EQUITONE closely supported the architects and contractors, providing technical knowledge to realize this stunning piece of outstanding architecture.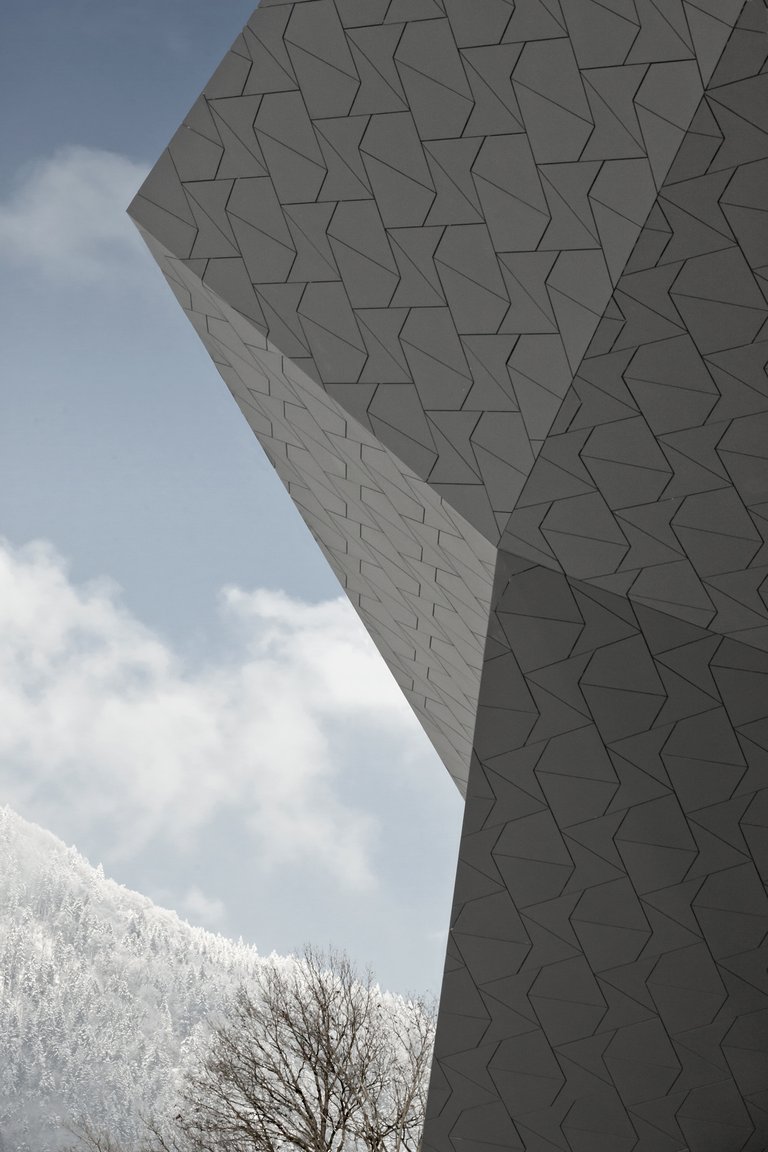 | | |
| --- | --- |
| Project type | Culture Building |
| Client | Festival Hall in Erl |
| Architects | Delugan Meissl Associated Architects, Wien, Austria |