Campus Tower Hamburg HafenCity, Germany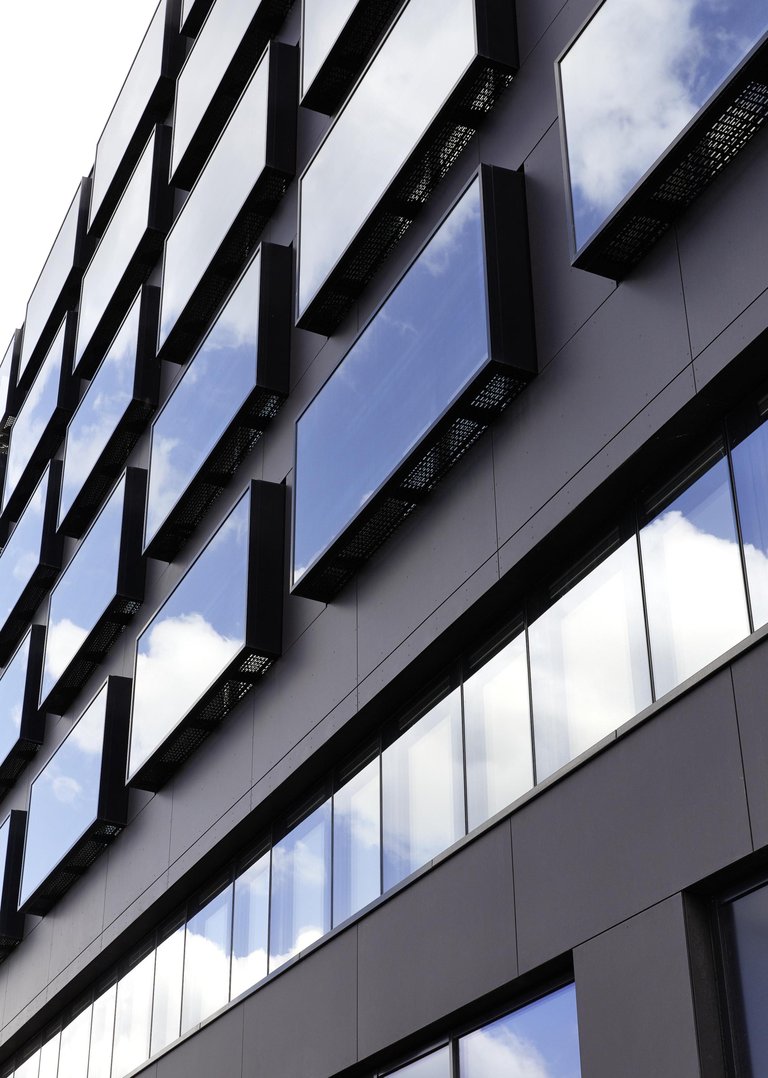 Not far from the Elbphilharmonie, in Hamburg's Hafencity, a high-rise building was erected that marks the start of the urban re - design of the Baakenhafen and seems to soar skywards with a remarkable self-confidence. Box-like windows that resemble the keys on a keyboard project relatively far out of a facade of dark grey EQUITONE fibre cement panels. Above the recessed seventh floor of the building the distances between these windows grow no - ticeably narrower. Although in fact the building rises straight upwards this gives the impression that it grows wider towards the top, like a trapezoid stood on its head. Two recessed intermediate floors with continuous bands of glazing underline this separation of the building into base, middle part and top even further. The fibre cement panels, which were consciously chosen to provide a strong contrast to both the glass boxes as well as the neighbouring buildings, give the building a highly elegant appearance. In addition the chosen material EQUITONE [natura] PRO is characterised by it's high resistance to scratches and ease of cleaning.
The corner site with the new tower, which contains office space for the most part, is one of the first building blocks in the development of this area to be completed and has been exploited in an ideal way. A tower, in plan an equilateral triangle, was placed at the street junction in the west and a long building was attached to it that closes the newly created block. A generously sized, two-storey public passageway provides a connection between the semi-public internal area of the plot and the street. From there a new bridge leads to the urban development site at Hamburg's longest port basin, on the banks of which thousands of people will work and live in the future.
The design of the internal area on the site includes playgrounds and green areas that are framed by the two new buildings. Here the façade with its regularly placed windows looks almost conventional. The fibre cement panels, augmented by broad, metal-clad reveals to the metal-frame windows - which here are recessed - shape the character of the space even more strongly.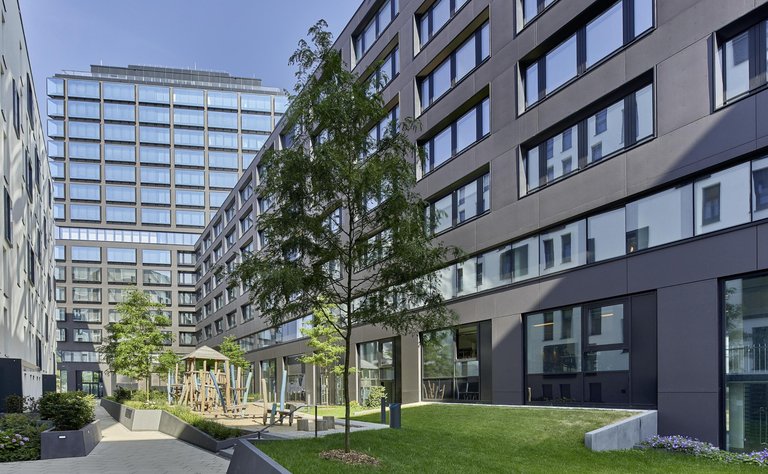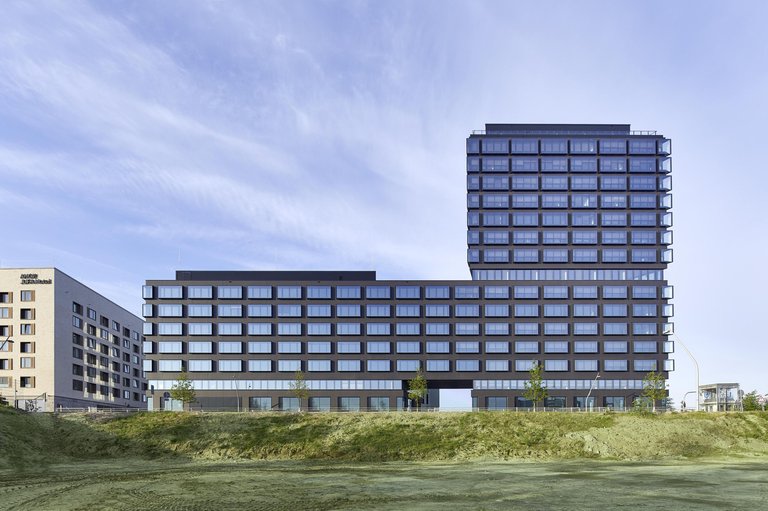 | | |
| --- | --- |
| Project type | Office Building |
| Client | Garbe Immobilien-Projekte GmbH |
| Architects | Delugan Meissl Associated Architects |