Parametric Timber Construction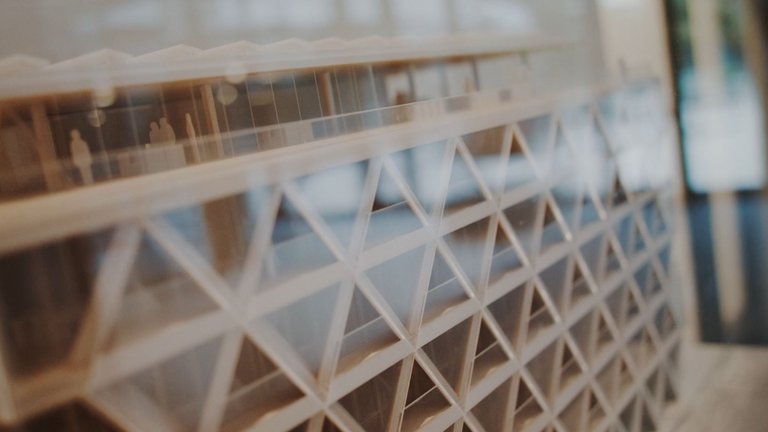 In recent years, wood has become an increasingly important building material in the construction industry. This is not only due to the fact that timber construction systems are the most suitable for achieving the future goals of saving resources and energy, but also because timber construction is characterised by a high degree of prefabrication, high precision and rapid assembly on the construction site.
Parametric design enables highly complex construction, flexible planning and error-free production. The advantage of digital 3D models is that all the elements, connections and joints of an architectural project can be precisely described with parameters. Continuously digital process chains create a direct link from the digital object to computer-aided manufacturing. This makes it possible to develop and manufacture highly complex geometries in wood or wood-based materials. The result is precise individual parts that fit together perfectly and which enable almost any form, function and design to be realised.
In parametric timber structures, the structural and design components are directly linked and form a single unit. If the technical, static parameters change, this automatically results in a change of the geometry as well as statics, therefore great effort is put into in the planning phase on the basis of studies, calculations, statistics and models so that all parameters are considered as early and realistically as possible.
---
The Timber Domes
The Taiyuan Botanical Garden domes demonstrate how timber can be used as a highly efficient material with modern fabrication, calculation and modelling methods. The adequate and intelligent combination of timber and steel as primary cooperating load-bearing elements shows the performance of the respective materials apart from the conventional use of steel as a fastener.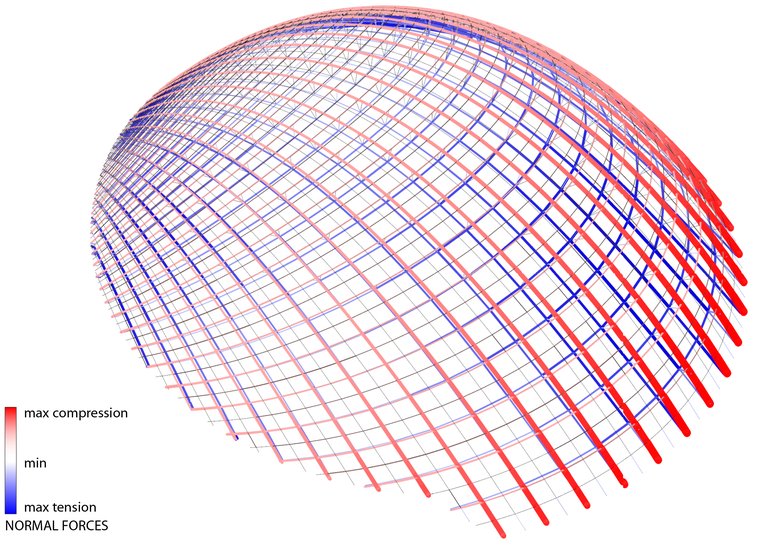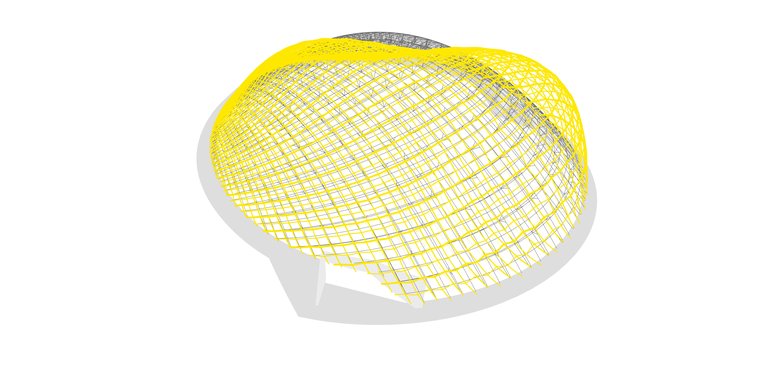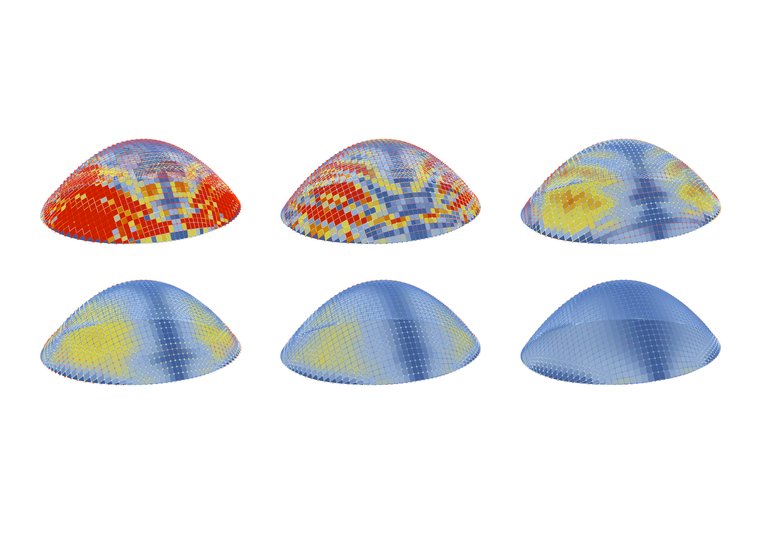 ---
Integral Timber Facade
The laconic rhombic structure which combines the facade and supporting structure of The Cradle was developed by HPP on the basis of the local conditions (orientation, urban context, light and shade, etc.). Designed parametrically in 3D, the externally positioned supporting structure of the building also fulfils a shading function, since the depth of the recesses varies according to orientation. Thus, the materiality, geometry and construction themselves clearly reflect the integral themes: sustainability, sun protection, supporting structure and visual reference to the harbour basin. The recesses created by the supporting structure and facade face the harbour and provide functional loggias. A baffle plate over alternate facade spaces serves to protect the wood and baffle sound in front of the opening windows and enables natural air exchange. The integral wooden support structure was created in an interdisciplinary collaboration with structural engineers Knippers Helbig and energy planning consultants from Transsolar.