Ready to make an impact?
We take sustainable building to a new level. With our sustainability.lab and the sustainability.tools we have developed, we have an innovative and equally solid basis for this. We have the know-how - and the conviction is growing.
Our signing of the declaration of the initiative "Phase Sustainability" makes it clear: we are committed to anchoring the aspects of sustainable building in everyday planning together with the building owners. To this end, the initiative of the German Federal Chamber of Architects and the DGNB has drawn up a catalogue of six areas, which we have used as the basis for an expanded catalogue of core topics - sufficiency, life cycle costs, climate protection, the building as a power plant, environment, circular economy, building culture, mobility, quality assurance. We discuss these topics with our clients and define how strongly they will be implemented in the project. At the same time, the declaration and our catalogue of core topics help to consolidate and expand the importance of sustainability internally as well.
As an architectural practice, we can contribute to a better world for people and the climate, and we work systematically to achieve this. For example, by consistently proposing buildings in timber hybrid construction to our clients, where, for example, a timber frame structure is combined with a timber-concrete composite ceiling construction. The renewable raw material wood binds CO2 in the long term, is deeply anchored in the building culture and also creates an indoor climate that could never be achieved with concrete and plastics.
mada
We have developed an extensive material database for our daily work. Only sustainable products and ecological materials are recorded in this digital tool. Here our teams can find proven solutions and at the same time post their own recommendations. This saves a lot of research time and improves the quality of the results.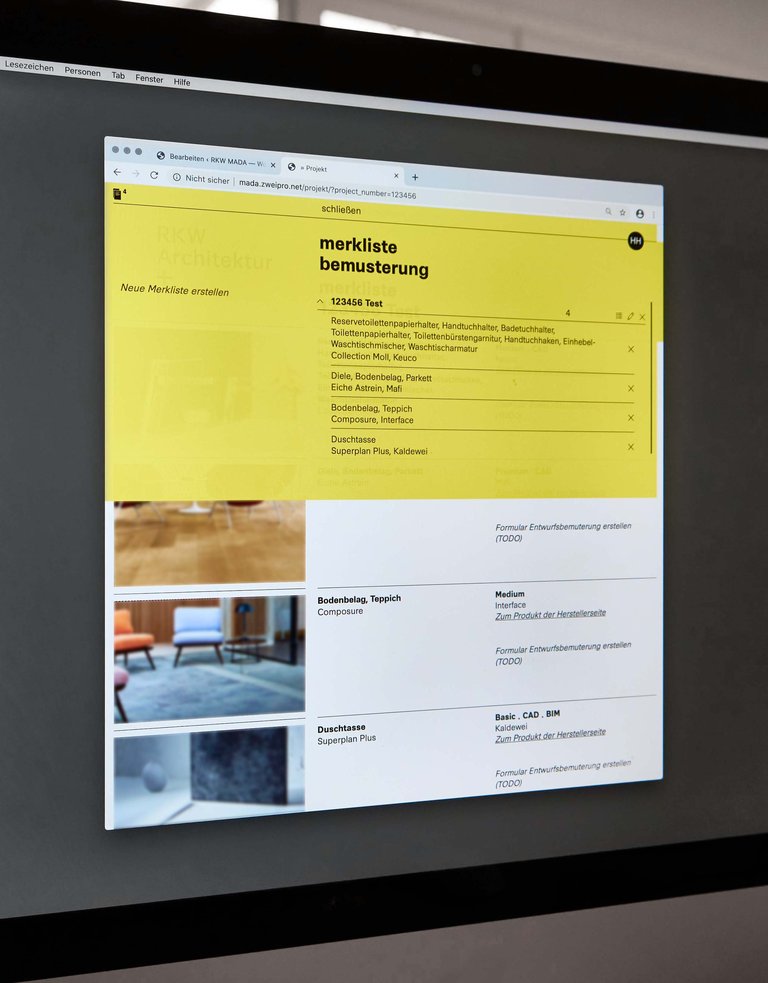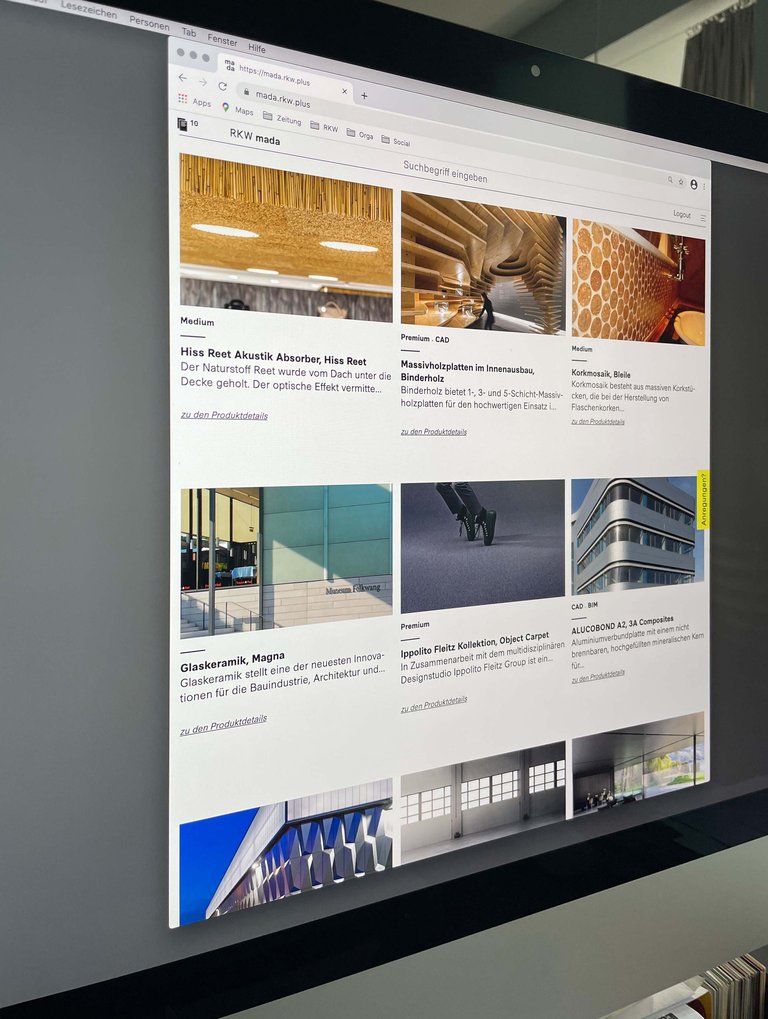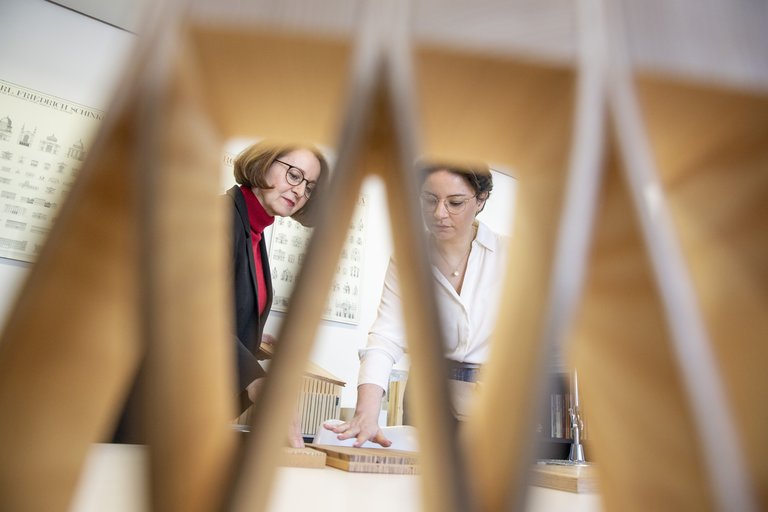 mabi
In 2022, we will launch a tool that is unparalleled in the industry: our materials library, or mabi for short. Developed by our Associate Partner Tanja Frink, it will present several hundred sustainable materials, products and product groups in a hands-on way. With this, we are transferring our already proven digital material database mada into an analogue, haptic experience.
Sustainability means constant change. New findings, new materials and processes are constantly reshaping the topic and thus advancing architecture - but also our team. The following aspects are currently of particular importance to us.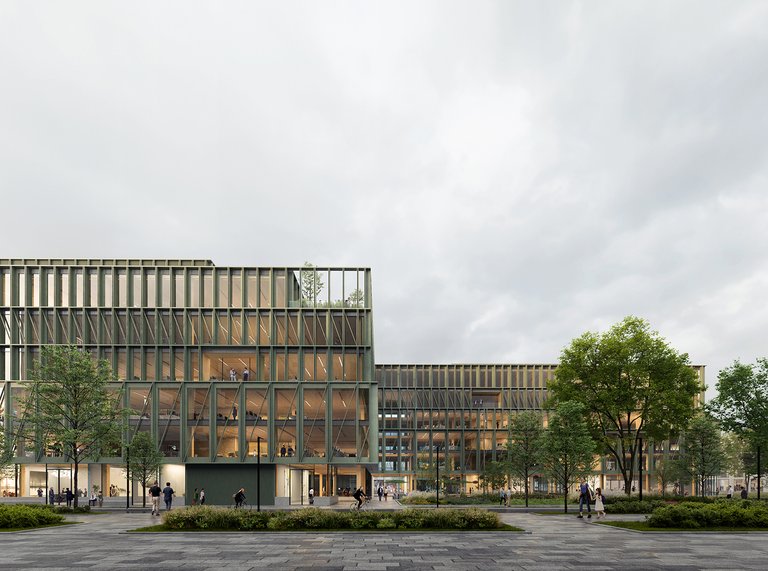 | | |
| --- | --- |
| We build with wood. Not dogmatically, but sensibly. | In terms of CO2 sequestration, there is no way around wood today. However, building with this renewable building material was initially confronted with many obstacles, for example in terms of statics or fire protection. Today, with 40 years of experience, we use wood. Not dogmatically, but where it makes sense. Everywhere, wood as a regionally available, easily prefabricated and transportable building material ensures fast construction processes and efficient procedures - and beautiful buildings with a 1A climate balance. |
| We reduce complexity. Low tech, high quality. | Heating, ventilation, air conditioning, water and power supply with corresponding control: the complex infrastructure of buildings today accounts for around one third of construction costs. And it holds enormous potential for savings, both in terms of resources and energy. That's why we started looking at ways to leverage this potential early on. |
| We aim for networking. With smart operation. | What was possible in terms of ventilation should also be possible in the general control and automation of buildings. We see immense potential in the communication of building services components. Daily operation can also be made much more efficient with smart technology. Modern sensor technology can influence a variety of factors, including simple things such as lighting and heating when someone is present, but also, for example, optimising cleaning scheduling according to areas of the building that are actually used. |
| We conserve resources. Systematically. | Whether you call it "Circular Economy" or "Cradle to Cradle" - for us, the systematic, holistic consideration of resources beyond the life cycle of a building is more than just a current trend topic. We attach great importance to the resilience and reversibility of buildings. This includes aspects such as recyclable building materials and components that can be separated from each other as well as possible, but also the consideration of logistics and transport routes, the handling of existing stock and much more. |
| We commit ourselves. Transparently and with passion. | Certificates are important. Because they are not only sales arguments, but also comparison tools and tangible proofs of seriousness. |