li01 – six apartment buildings Liebigstrasse, Berlin, Germany
The ensemble of six solitary houses is situated in the midst of a 5.000 sqm park-like landscape in a very central location, north of Frankfurter Allee in the district of Friedrichshain-Kreuzberg. The new "quarter" at Liebigstrasse 1 is quiet and densifies the existing urban structure in a gentle way. The free-standing buildings are positioned at a distance of 15 m from each other and are open in all directions. They benefit from their mutually staggered position, ideal natural lighting and diverse visual references to the green surroundings.
The modular principle of the individual residential buildings is realized by the flexible combination of their floor plans. The single units can be added or divided. The flexible floor plans enable small residential units for singles and couples, as well as – after merging – large units for families. Two apartments with a floor space of 52 m² and 64 m² can be used individually or combined to create a large 116 m² apartment. This follows the principle of a flexible building: not dictated by load-bearing walls or other building elements. Depending on the different stages of life one's requirements change; and here the floor plans can adapt flexibly to the varying living conditions of the inhabitants. A distinction is made between two different building typologies: 2 x VI-storey, 4 x VII-storey, and also between 6-7 different apartment types including a garden apartment.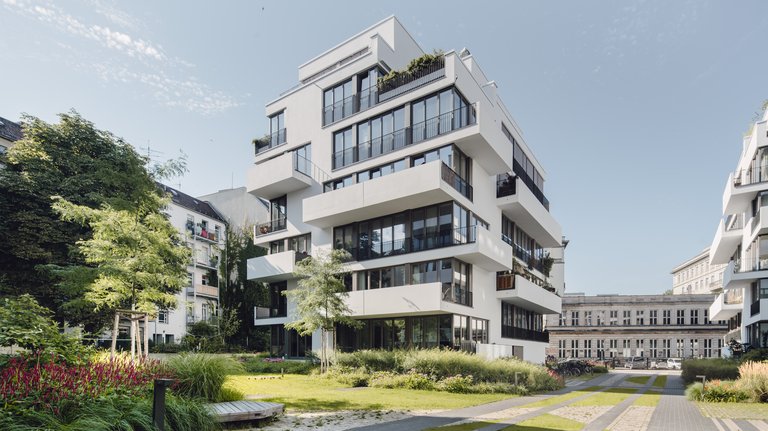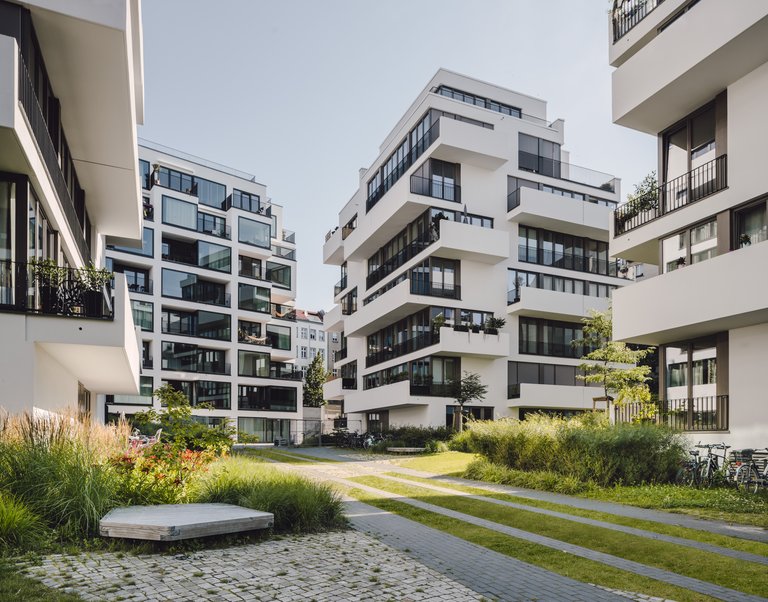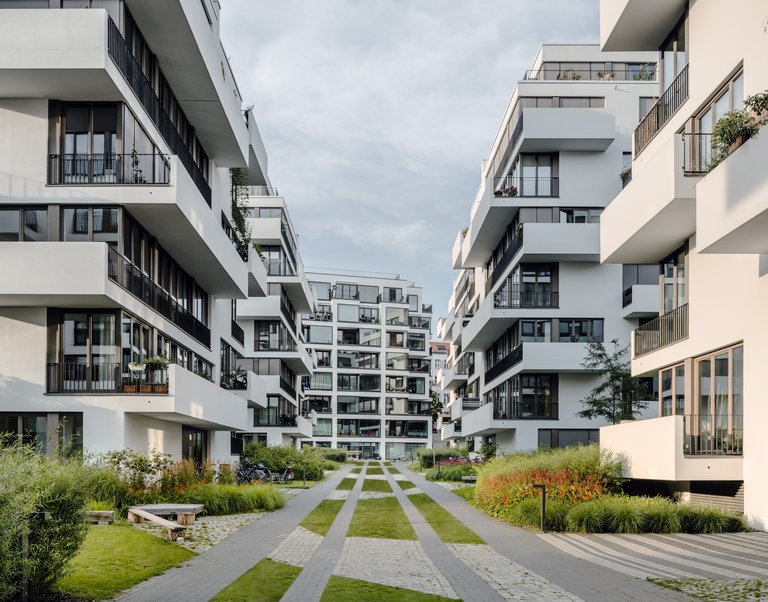 The apartments in the building are organised around a central staircase. The load-bearing structure is in the building core. Apartments are accessed according to a split-level structure, i.e. two of the four apartments are situated on one level, while the other two are staggered by one floor. Each apartment has its own spacious balcony – or "private garden". In the façade, loggias and balconies alternate as elements that are both functional and characterize the buildings exterior. All apartments are oriented towards two or more directions and benefit from room-high façade glazing. The expansive glazing allows the well-lit apartments to enter into a special relationship with the urban landscape garden surrounding the houses.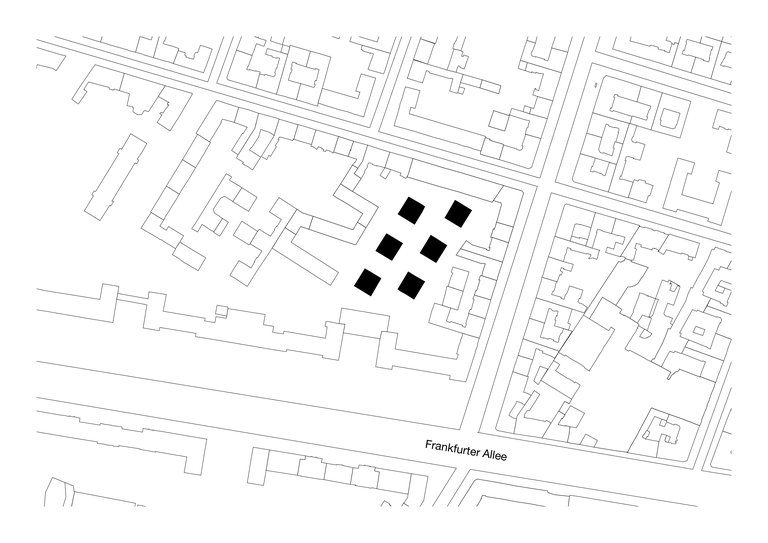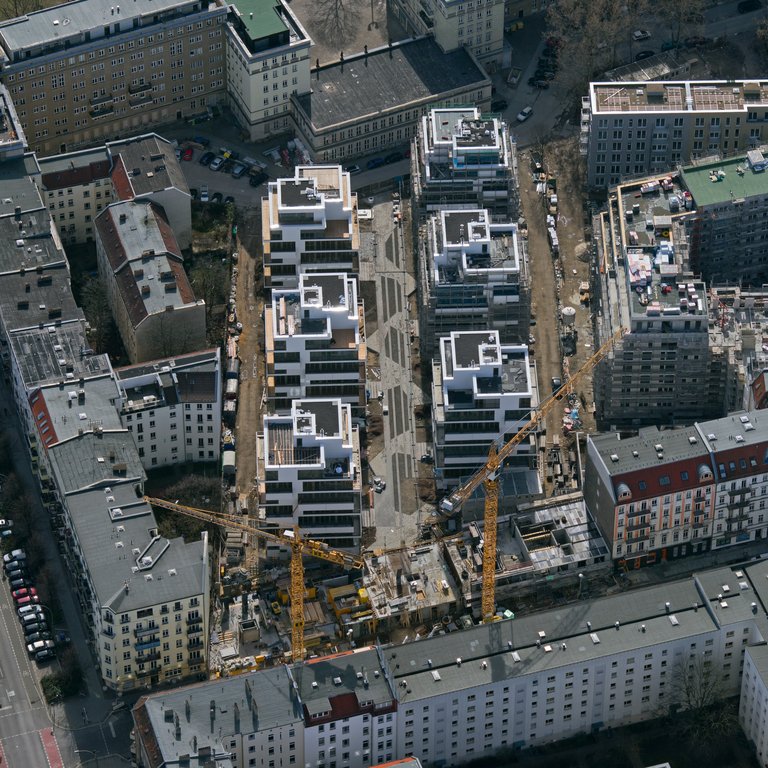 Construction time / duration

2010 - 2015

Project type

Multi-level apartment building

Client

Baugemeinschaft Liebigstraße 1 GbR

Architects

zanderroth gmbh

Project Development

SmartHoming GmbH

Planning experts

Structural planning:
Ingenieurbuero Andreas Leipold, Berlin
Building services:
Ingenieurbuero Luettgens, Berlin
Landscape design:
friedburg & Co., Berlin

Technical Data

Floor area: 6,691 m²

Living space: 9,431 m²

Residential units: 144

Awards

Fiabci Prix d' excellence 2017, Residential Development, Bronze

MIPIM Award 2017, Best Residential Development