Retail Design for Mercedes Benz, Bangkok, Budapest, Heilbronn
IN WHAT WAY DOES THIS PROJECT REPRESENT A CHANGE FOR THE BUILDING INDUSTRY?
This unique project challenge required a modular catalog for redevelopments, new buildings, and new formats for over 6,000 Mercedes-Benz commercial retail facilities worldwide. The intended goal was a spatial brand narrative to ensure a globally recognizable brand identity of Mercedes-Benz. It had to be easily appliable to a range of existing facilities and premises, different building cultures and traditions as well as to different environments – city/country, old building/new building, large dealerships/small outlets. The consistent logic of a clear customer journey with reoccurring touchpoints is integrated into a spatial flow of product interaction and consultation. At the same time, the incorporation of a modular, extendable media concept allows the seamless integration of virtual content into the physical reality of a brand environment.
WHY DOES THIS PROJECT STAND FOR "MADE IN GERMANY"?
The Mercedes-Benz brand is synonymous worldwide with "Made in Germany." GRAFT's architectural concept for the Mercedes-Benz global brand environments is based on a clear, confident, and technically valuable language. The user-centric customer journey, spatial flow, dynamic formal language, brand-related material, and color palette, along with the intelligent integration of digital media lead to an atmospherically expressive quality for a new human-centered design similar to the precision and success of the Mercedes Benz's state-of-the-art manufacturing.
IS THERE A SPECIAL STORY?
Due to the nature of such a large and complex project for one of the global leaders in the automotive industry, this project needed to be handled discreetly throughout its development. From the international competition in 2014 to the realization of the first prototypes in 2017/18, the project had to be managed in a highly confidential manner. Developing an adaptable architectural concept for the more than 6,000 Mercedes Benz shops worldwide required not only devising a highly intelligent modular system of architectural elements but also a well-structured communication strategy and educational concept. As such, we communicate core brand ideas, planning, and execution processes as well as potential media integration in a simple, joyful, and easy way, and continue to consult and sign-off for Mercedes-Benz's planning partners and their dealers worldwide.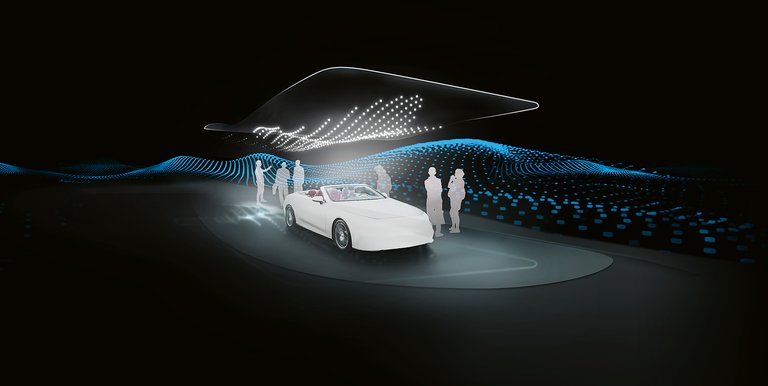 The world's first retail outlets featuring Mercedes-Benz's new brand identity can already be seen in car dealerships in Hong Kong, Beijing, Budapest and Istanbul. For three years, GRAFT has been working on concept development and engineering, creating design guidelines and planning tools that can be implemented at sales and service locations around the world. The planning catalog ranges from facade specifications and roof design to the interior design of customer contact areas, including media integration and furniture design.
Together with the TRIAD creative agency from Berlin, GRAFT won a two-stage competition against renowned international competitors. The concept of a new, seamless customer experience with modular touchpoints—developed in close cooperation with Mercedes-Benz and TRIAD—responds to changing customer expectations both on- and offline. Focused on developing a customer-oriented retail experience, GRAFT's striking architecture and high-quality interior design creates flowing transitions from exterior to interior.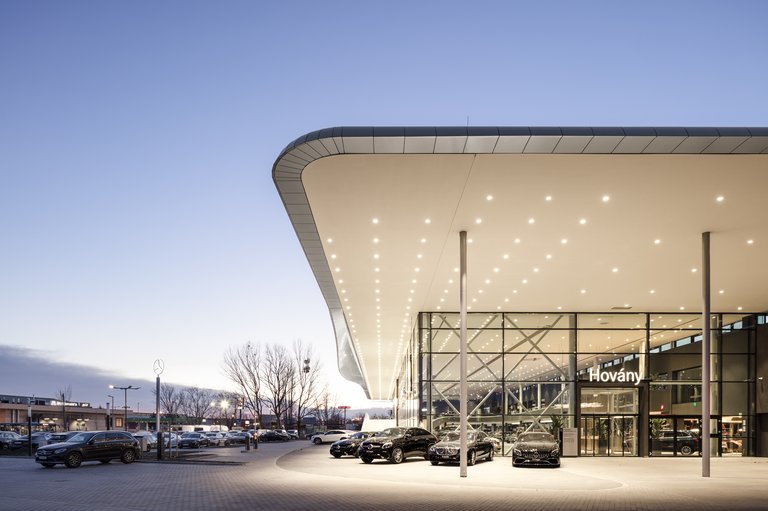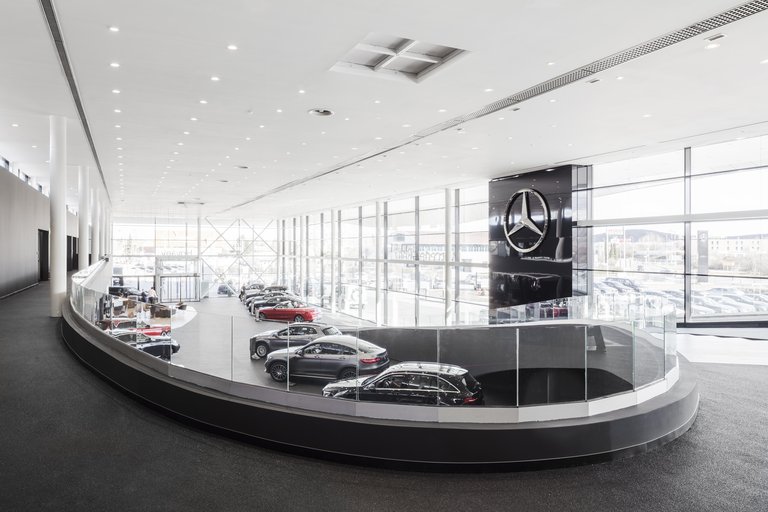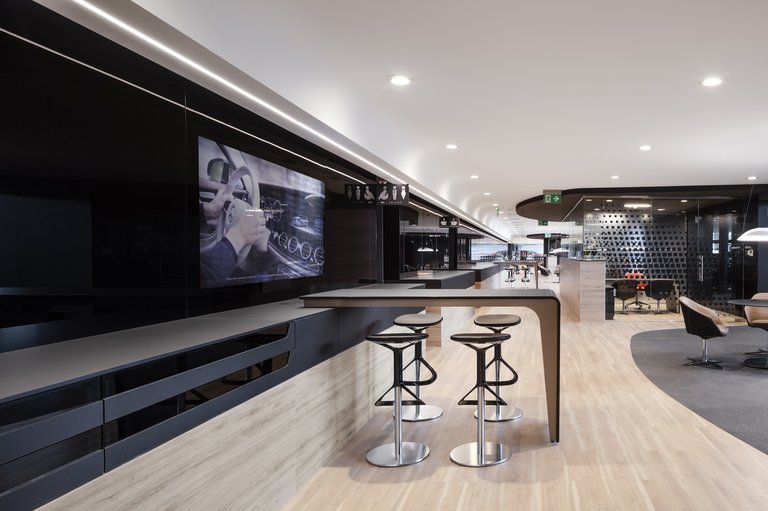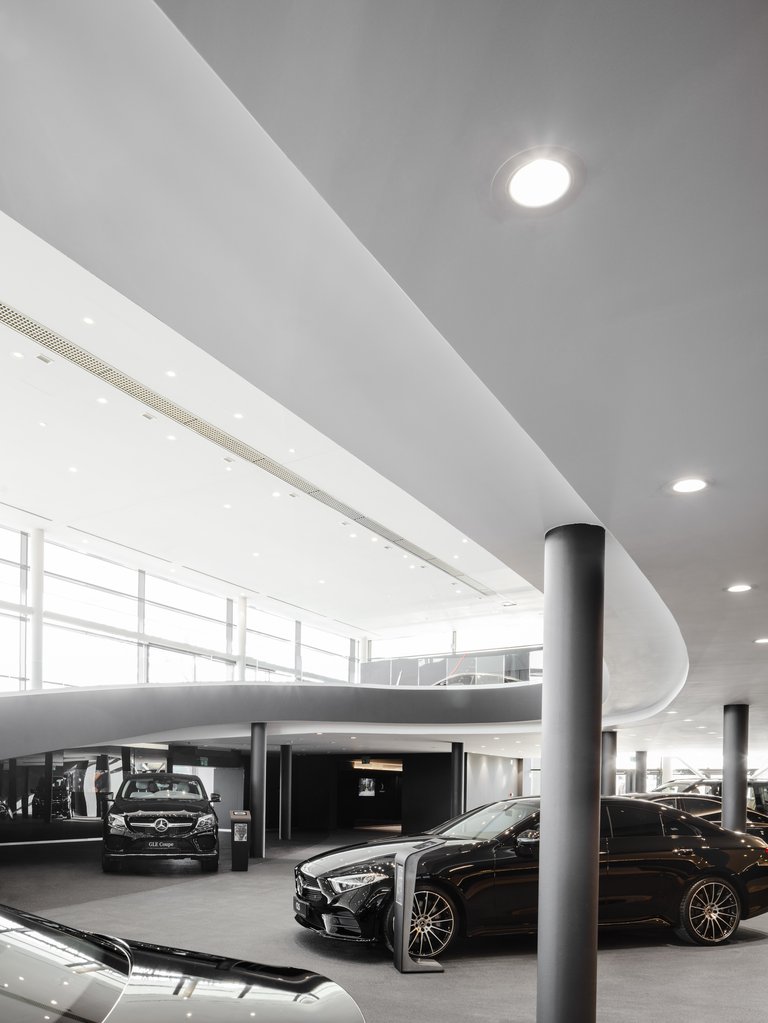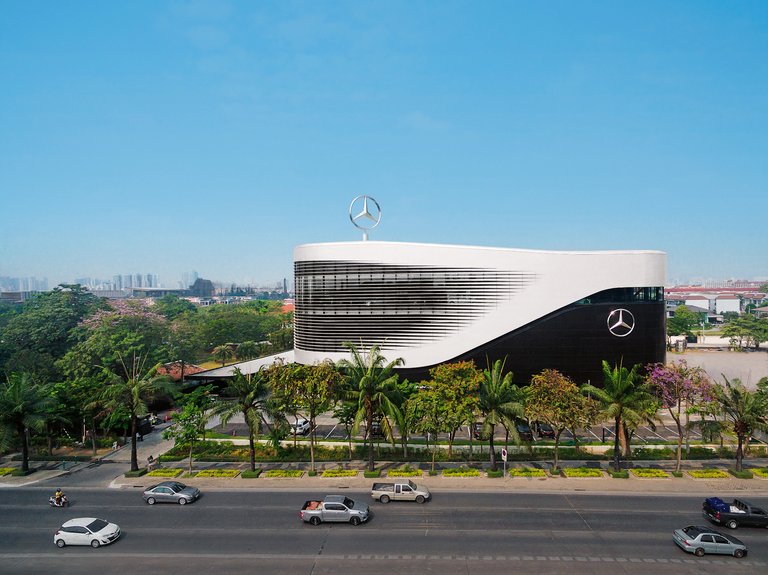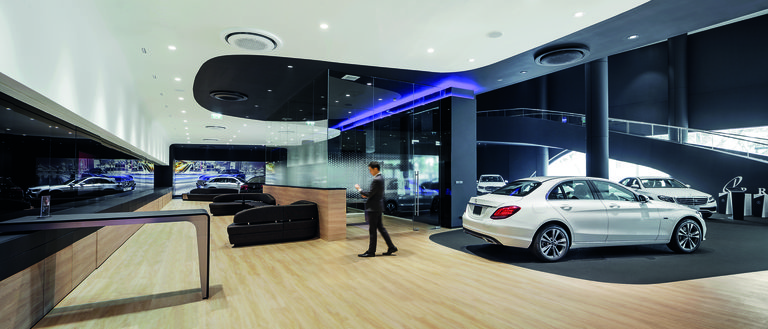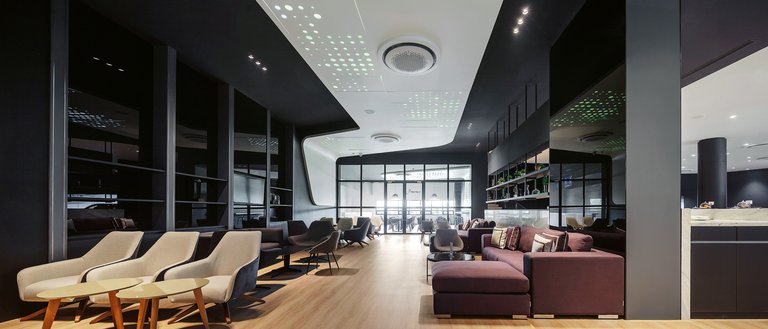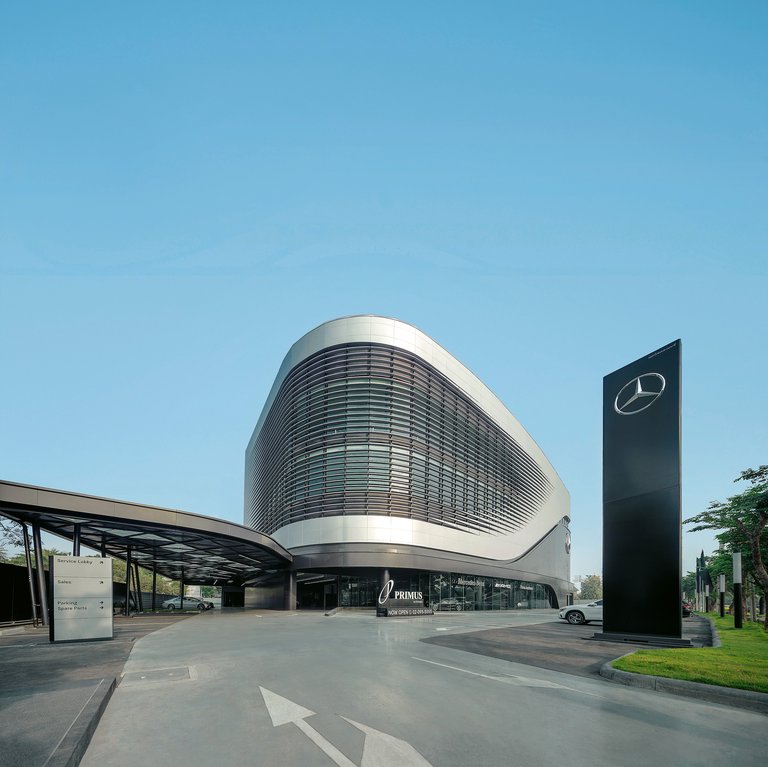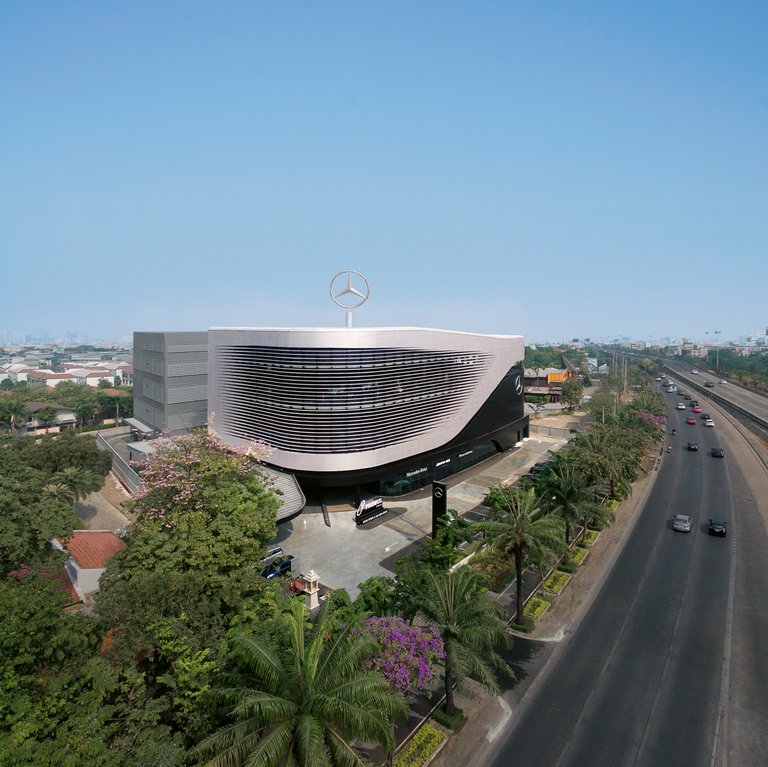 Within the customer service area of a car dealership, vehicle presentation is interwoven with focused yet flexible consulting areas. Similarly, modular media elements can be incorporated into the interior fittings that shape the showroom, strengthening the combination of the real and virtual brand presence. This makes it possible to address and respond to the changing requirements of different target groups and successively and adaptively incorporate them into diverse spatial environments. The resulting scenography creates numerous opportunities to interact with the Mercedes-Benz brand at different levels.
In addition to developing the concept and elaborating design guidelines, GRAFT has also been Mercedes-Benz' lead planner since 2017, responsible for supporting the roll-out of the brand's new identity on the German market. This can already be experienced in Mercedes-Benz dealerships around Germany, including Böblingen, Berlin, Kaufbeuren and Darmstadt.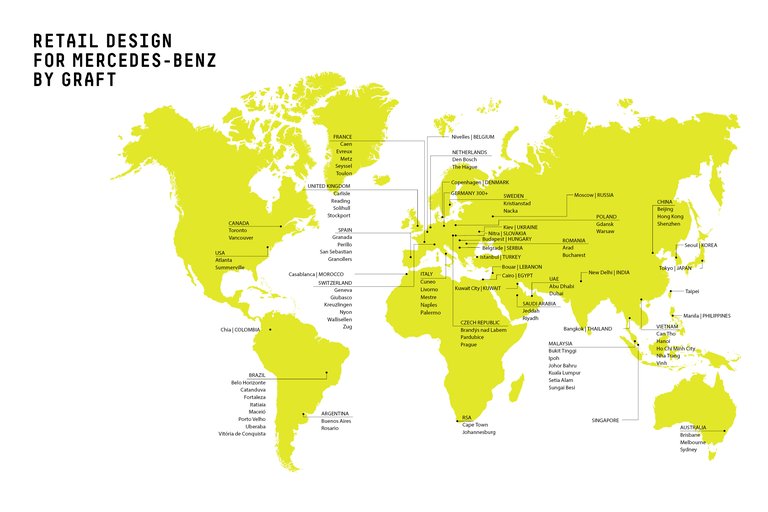 | | |
| --- | --- |
| Project type | Brand architecture |
| Project status | Pilots since 2016, roll-out since 2017 |
| Architects | GRAFT Gesellschaft von Architekten mbH |
| Clients | Daimler AG |