Headquarter LHI Leasing, Pullach, Germany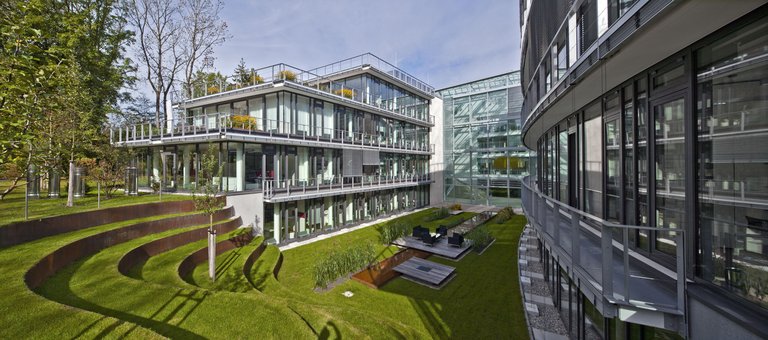 With the new company headquarters, the LHI Group combines all competencies under one roof. High requirements due to the proximity to a historical building (castle Schwaneck) and the nature reserve, the planners presented in particular the challenge of accommodating the required construction volume on the property while at the same time creating high-quality workplaces.
The solution consists of three office wings, which are lined up along the back of the main building and are complemented by an exposed basement with landscaped courtyards. Large window areas and an elongated, four-storey atrium flood the rooms with natural light and make it possible to experience the outside space inside as well. In addition to closed offices, the atrium offers both open communication and lounge areas as well as plenty of space for events.
The comprehensive and detailed planning of the building was rewarded with the platinum certificate from DGNB.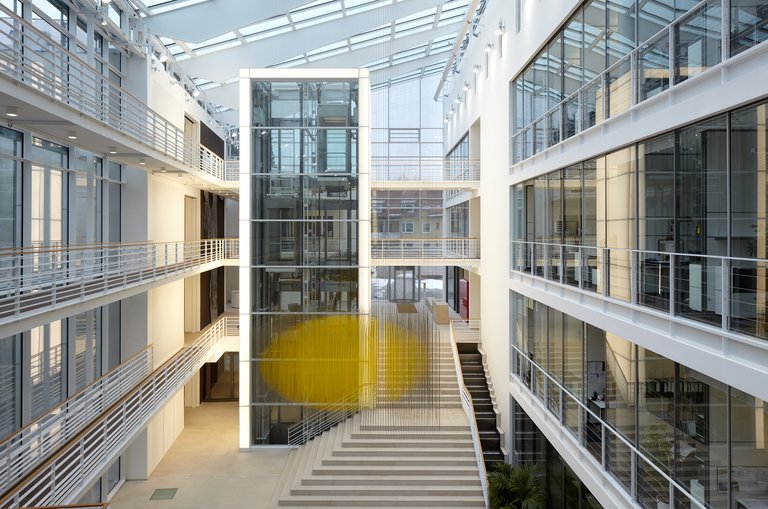 Year

2009-2012

Project type

Office building for 350 employees,

General planning

Client

LHI Leasing GmbH

Architects

SBA Architektur und Städtebau

Certification

DGNB platin certification