HeidelbergCement Headquarters, Heidelberg, Germany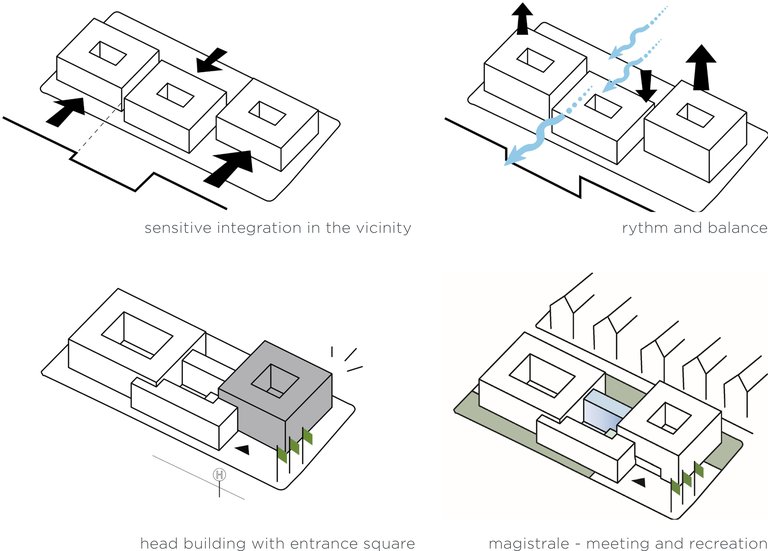 With a certain understated authority, the new headquarters of HeidelbergCement AG makes its mark on the old and new location of this DAX-listed company. Embedded into the struc­ture of the adjoining development of Heidelberg's Neuenheim district, yet clearly recognizable as the headquarters, the new building is organised as three volumes, which overlap each other to form a single functional entity. The sensitive modu­lation of the volumes takes account of the setting and the microclimate, but also creates a clear start to the development axis along Berliner Strasse.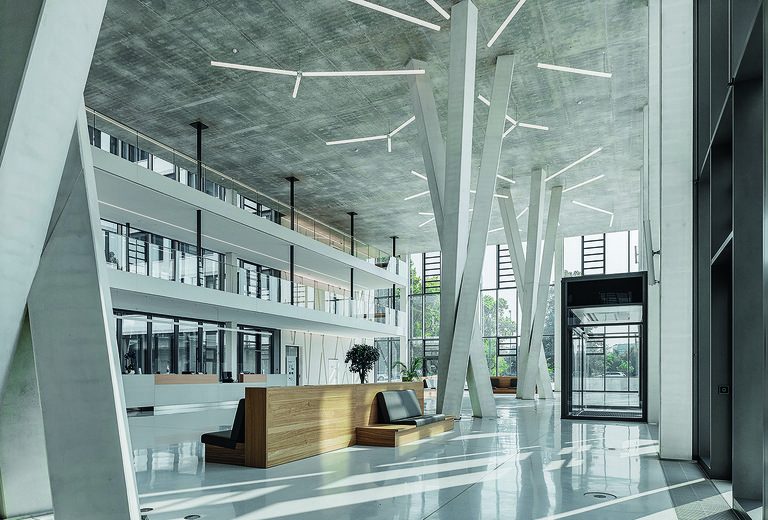 With its curving facade the design by AS+P, which asserted itself against tough competitors in the design competition, demonstrates the potential lightness and delicacy of concrete, a material closely associated with the firm. Moreover, AS+P performed as a general planner.
Inside, a central thoroughfare in combination with special zones and the entrance hall form an especially communica­tive working environment for up to 1,000 employees, foster­ing informal networking and enabling the configuration of a complex, differentiated working landscape, which is continued outdoors. Moreover, thanks to its innovative energy concept the building has received the highest certification category of the German Sustainable Building Council (DGNB).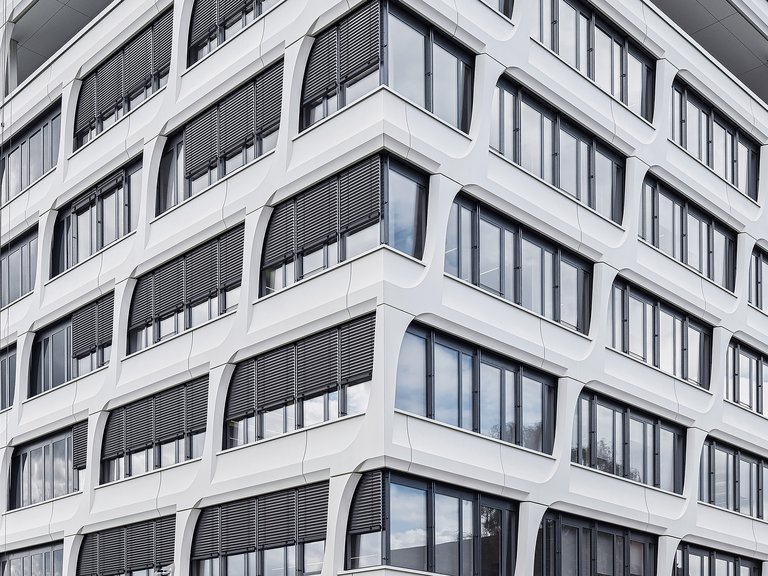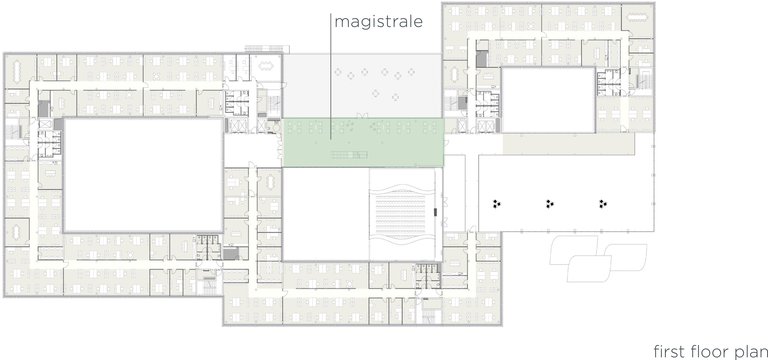 The soft, rounded form language sets the facade apart from conventional concrete facades and creates an identity for the building and its surroundings. Special areas such as the spacious entrance foyer, the casino, and the connecting magistrale are also visible to the outside through a transparent glass facade. These enliven the outward appearance and create references to the surrounding public space and the neighborhood.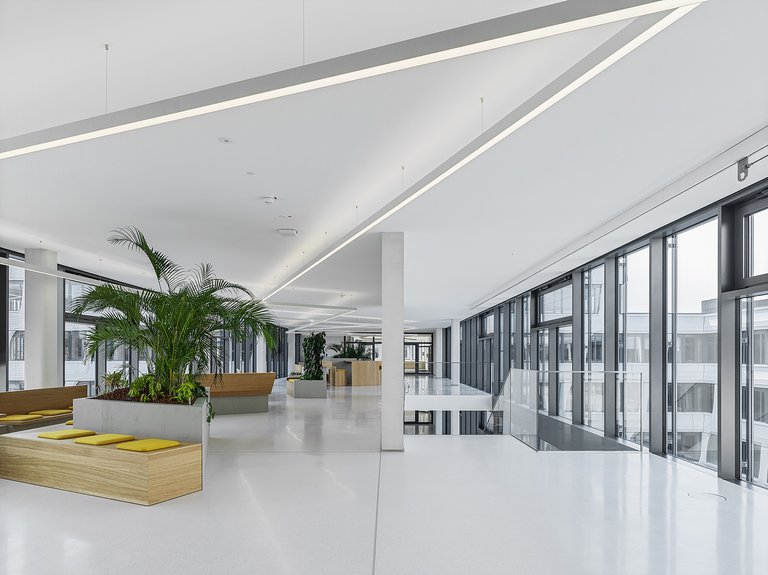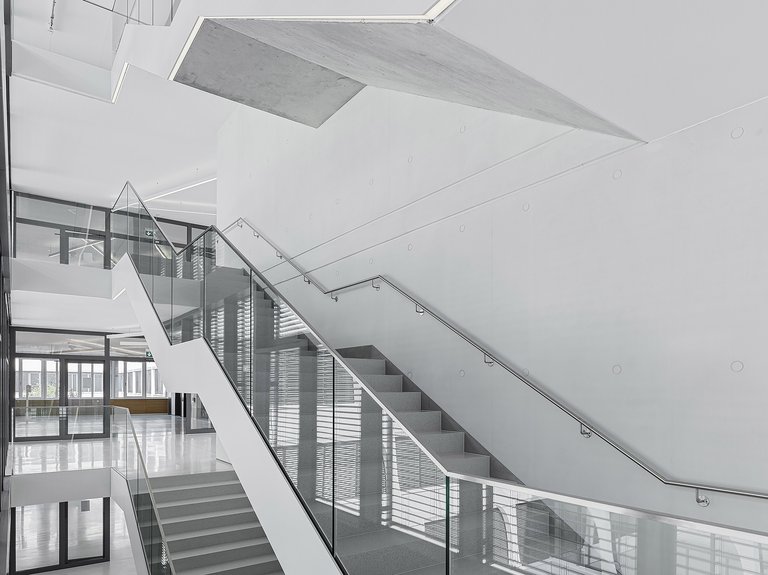 Completion

2020

Project type

Office / Administration building

Client

HeidelbergCement

Architects

AS+P Albert Speer + Partner GmbH

Planning experts

Structural planning:
Wulle Lichti Walz GmbH

TGA:
Julius Berger International GmbH

Fire protection:
Burckhardt, Pabst + Partner

Kitchen planning:
Ingenieurbüro Martin Scherer

Technical data

Gross Floor area: 52.599 m²

Certification

DGNB Platin