Arne Jacobsen Building, Hamburg, Germany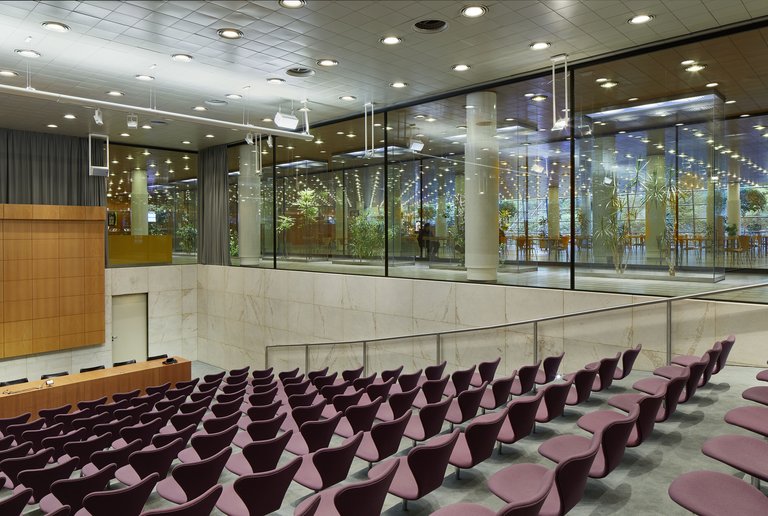 Arne Jacobsen and Otto Weitling designed the extended volume of the Arne Jacobsen Building (known as HEW administration building at the time of construction) made of four staggered slabs, the linear spatial concept, the façades and interiors coherently down to the smallest details and fine-tuned these accordingly.
The brief was to modernize the now somewhat aged edifice as well as the adjacent parkland and to bring it into line with current require­ments while heeding all the stipulations of the heritage listing.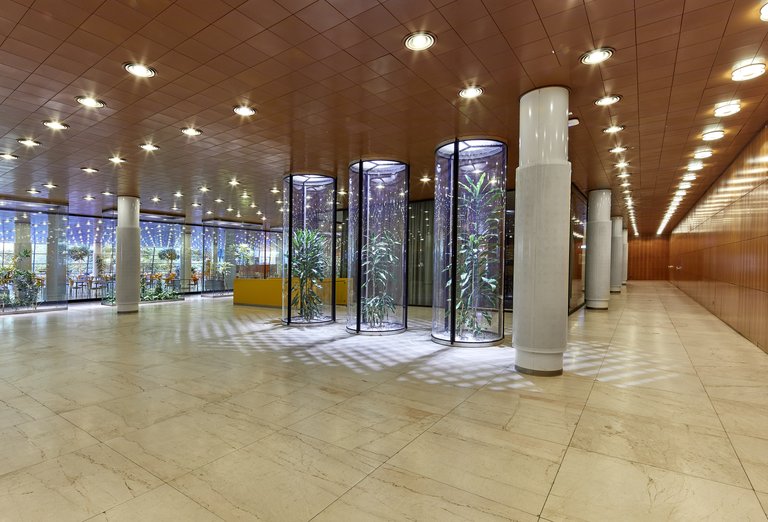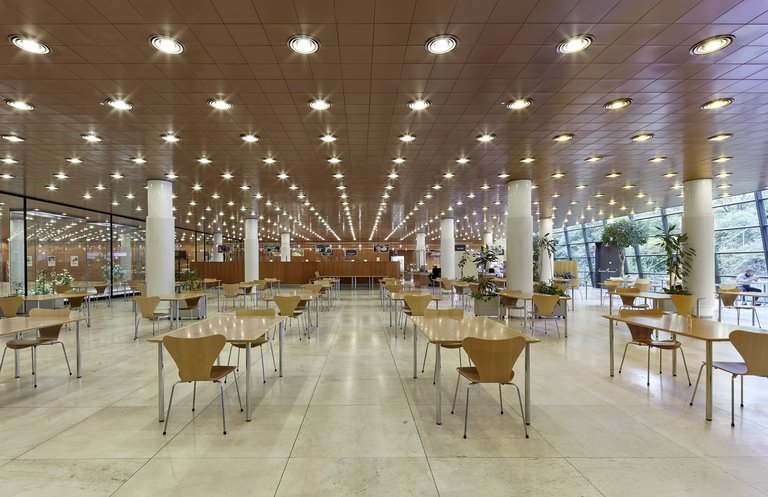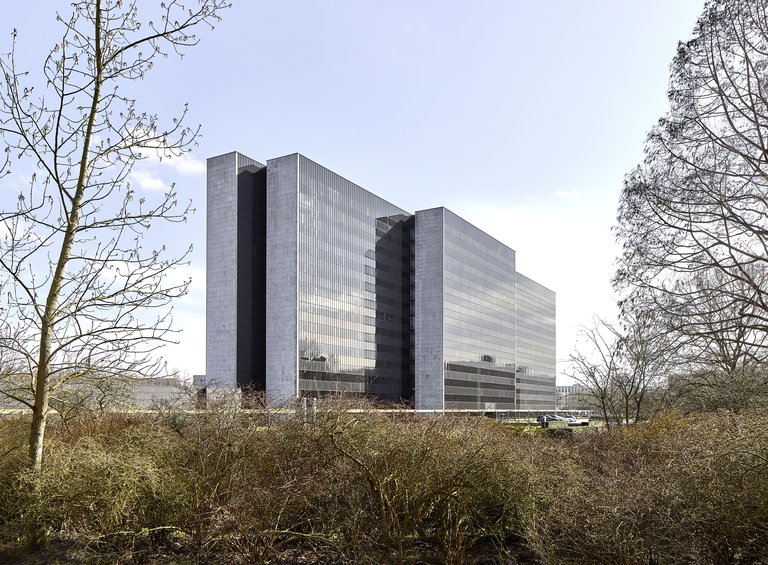 According to the principle of "design works", the classic building is being transformed into a state-of-the-art office property that embeds efficient newwork concepts in a timeless design classic.
We are highlighting the long extensions of the interior rooms as a key architectural characteristic by emphasizing the longitudinal axes of the building. In order to preserve the flexibility and modular principle of the footprints, we have retained the grid structure with its longitudinal and right-angled thrust. Whereas the corridors used to be closed, they have now become arranged along an open, communicative central access spine. This ensures transparency for the rooms in the interior and references the original spatial layout with its central corridor. Bright curtains and closed wall sections allow personalized use of the meeting cubicles.
In close coordination with the heritage preservation authorities, the color concept Arne Jacobsen had devised has returned to the rooms inside the building: Bright woods and the light transparency of the materials are combined with elegant color tones and underscore the timeless harmony of the modern spatial concept developed by the renowned Scandinavian architect. The "campus level", which is open to the public, will be a new meeting place for staff and visitors alike. The former canteen level will in future also be publicly accessible and will be used for all manner of activities. To activate unused space, a roof terrace was created; areas hitherto unused have been reactivated and infused with life.
Alongside the publicly accessible "campus level", another informal meeting zone has thus been devised for us­ers of the building. A modern working environment is created by giving new life to the roof and ground-floor levels, the "campus level" and the new office concept – and taking up many aspects of the original building. A modern office location fully in line with today's standards of comfort, communication, and openness – an architectural icon with a future.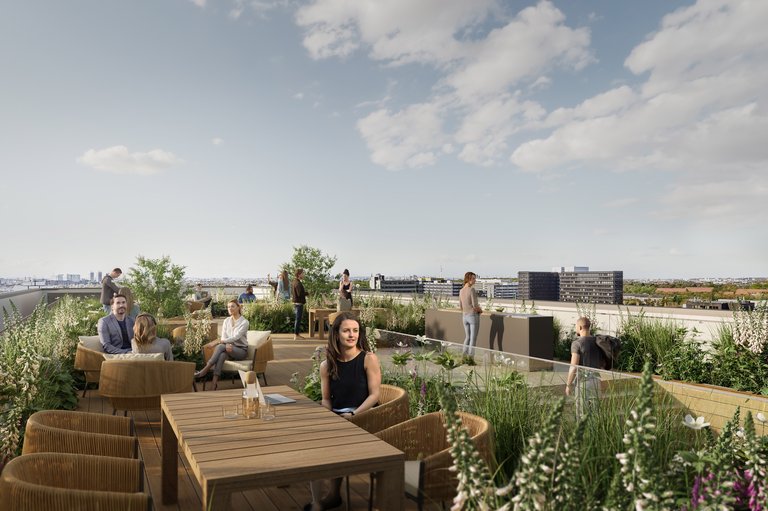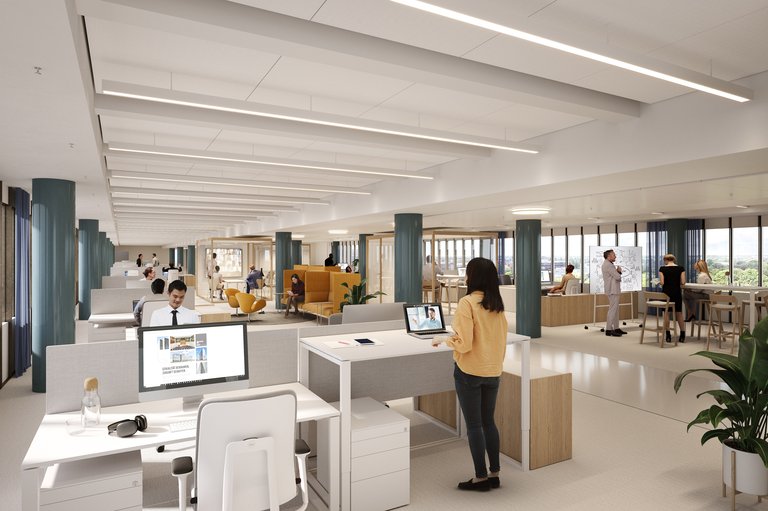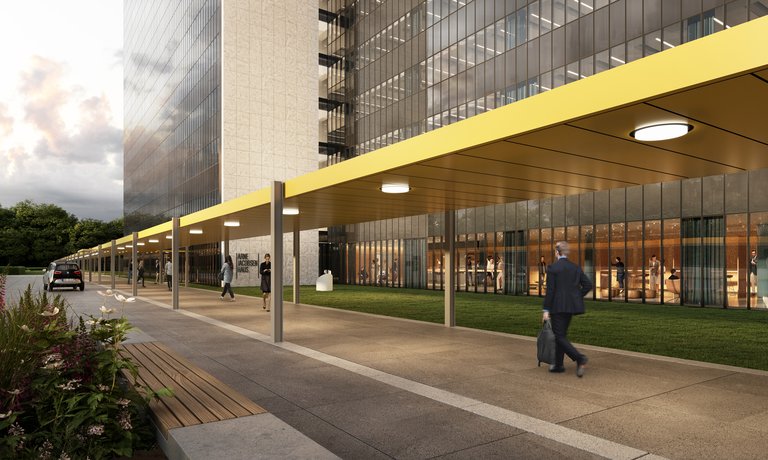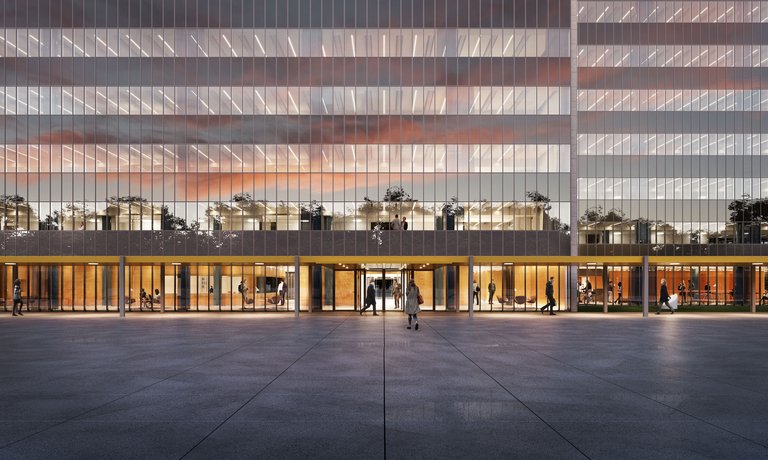 Year

1969
since 2019

Project type

Office Building, Redevelopment of a listed building

Client

AJH GmbH (MATRIX Immobilien GmbH)

Architects

Arne Jacobsen and Otto Weitling
KSP Engel

Technical data

Gross Floor area: 49,860 m²