Cargolux New Headquarters, Luxembourg
AS+P Albert Speer + Partner GmbH
In 2015, AS+P won the competition to design the new Cargolux Headquarters at Findel Airport in Luxembourg and in 2016 was commissioned to handle the planning for the new build.
AS+P's design continues the linear structure of the exist­ing ensemble of buildings to the west. The solid backbone of the new headquarters houses a high-grade entrance on the ground floor and various rooms for training. The base­ment contains the storage rooms and technical facilities and from there the volume of the large, 9-meter-high training hall rises up through the ground floor, creating interesting lines of vision from the foyer into the hall. On the 1st floor, there are additional training rooms and a conference center. The new cafeteria is a glass-covered bridge structure over the access road and serves to link the new build to the existing power house and the hangar area.
Another hall provides space for two flight simulators. This hall is again over 9 meters high and with its glass frontage is the real eye-catcher in the new build: From the access ramp you can already see the impressive simulators in action. The simulator hall is largely built into the site topography, with a 3-story wing at the basement level that is positioned in front of the main volume and directly relates to the yard and outdoor area.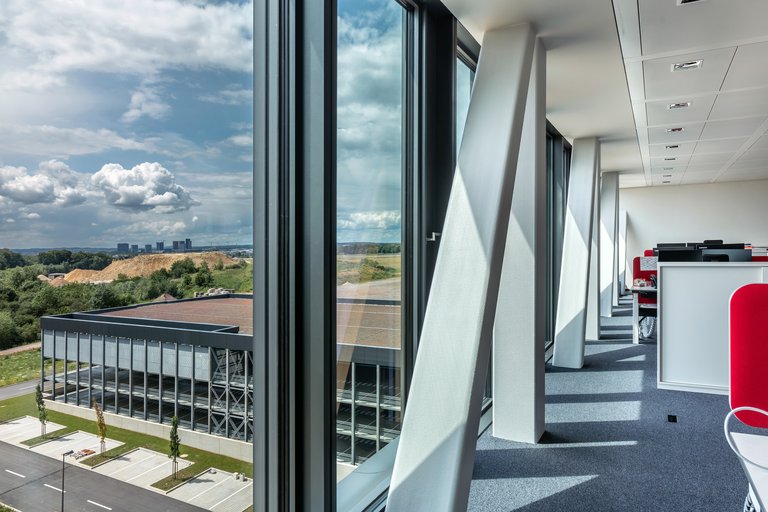 The 2nd and 3rd floors provide space for a total of 375 office work stations. These flexible spaces are housed in a square ring with sides of about 80 meters that rests on four access shafts and as a steel lattice frame protrudes at the corners.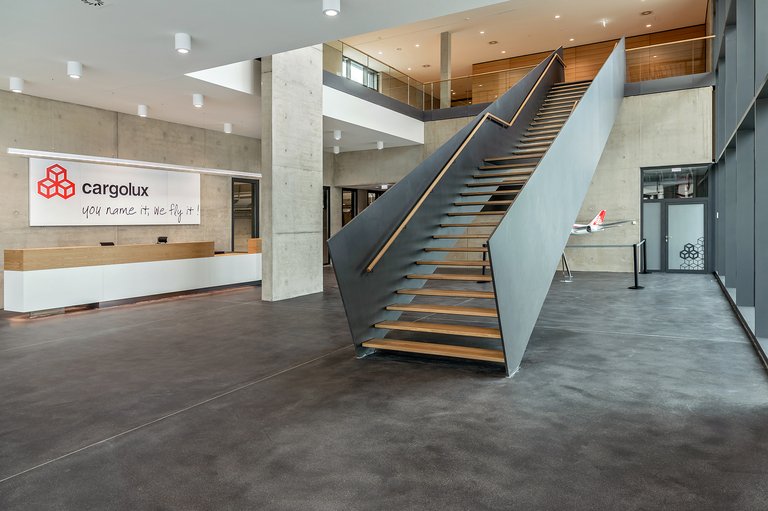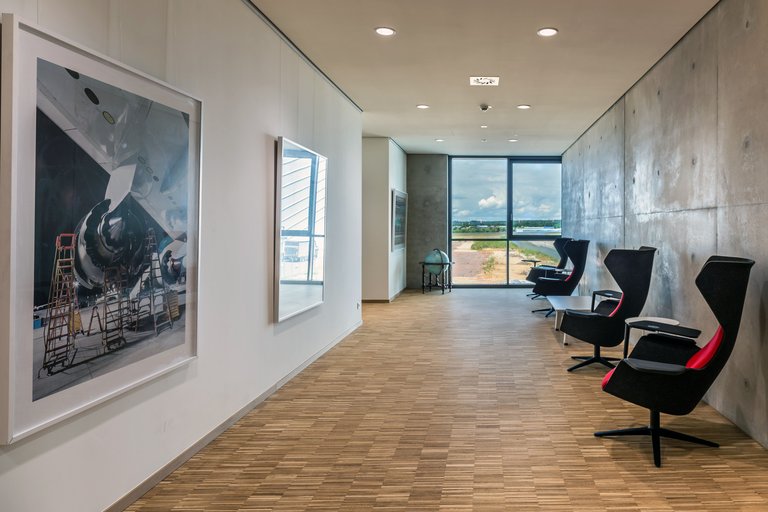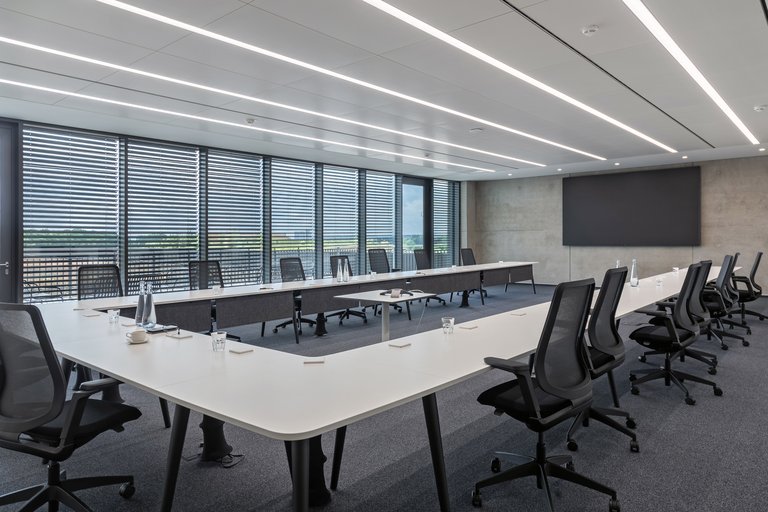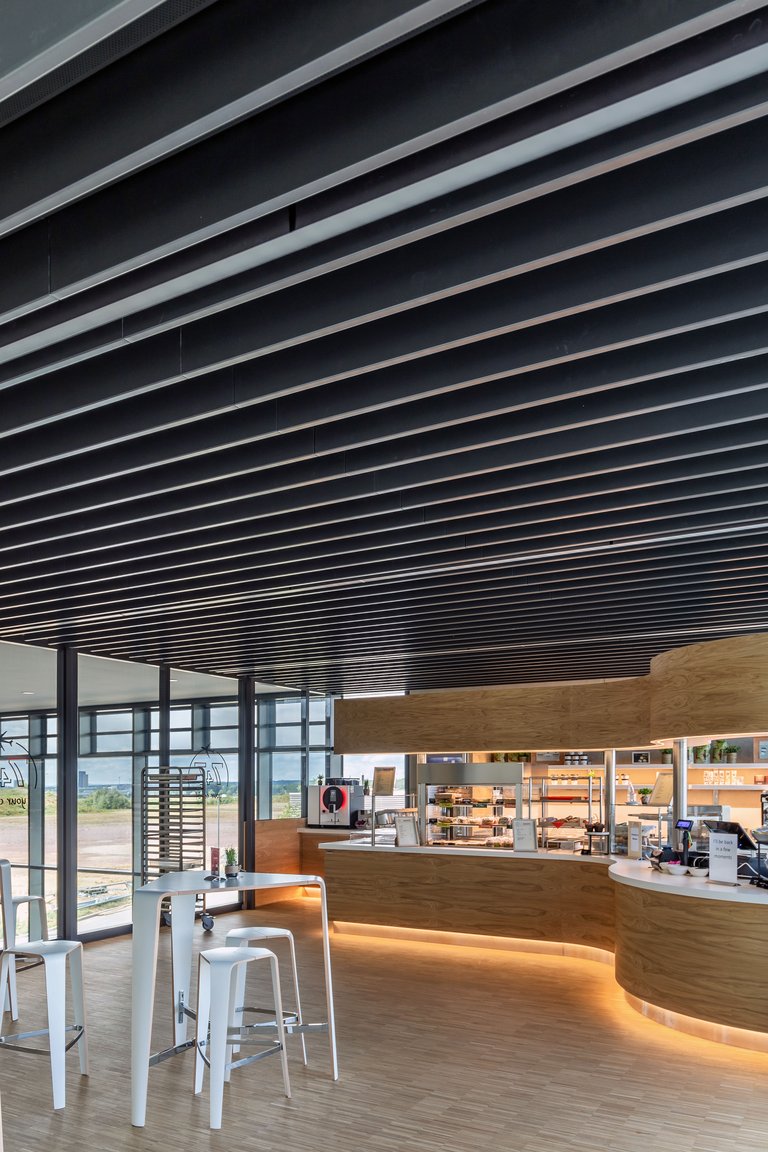 | | |
| --- | --- |
| Competition | 2015, 1st Prize |
| Construction time | 2016 – 2020 |
| Project type | Office / Administration |
| Client | Société de l'Aéroport de Luxembourg S.A. |
| Architects | AS+P Albert Speer + Partner GmbH |