Ensemble Werftdreieck, Rostock, Germany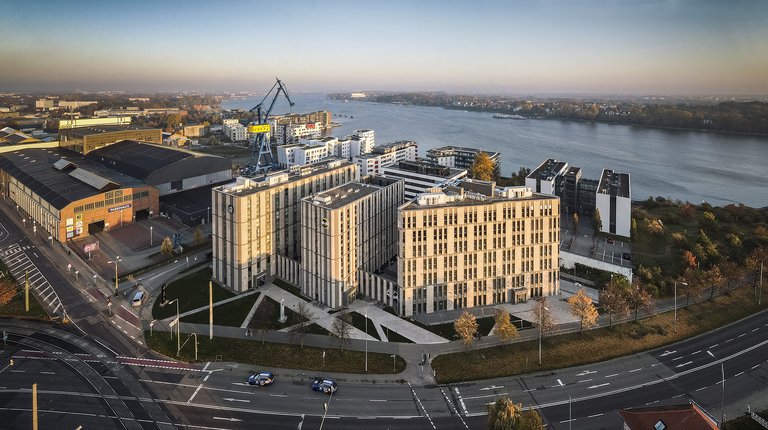 | | |
| --- | --- |
| In what way does this project represent a change in building industry? | The project "ensemble Werftdreieck" in Rostock represents the changing times. The focus is on the conversion of a dockyard site into accommodation facilities and modern office workplaces. The history of the location lives on through the architecture in the buildings. The working worlds, however, are new ones. |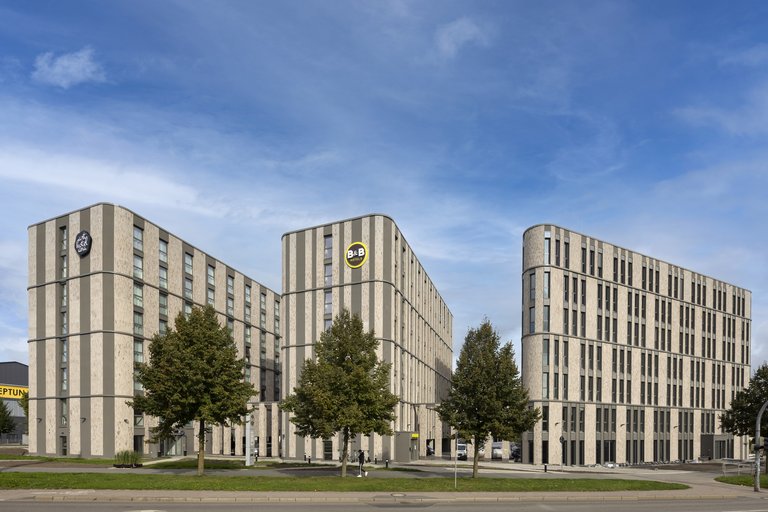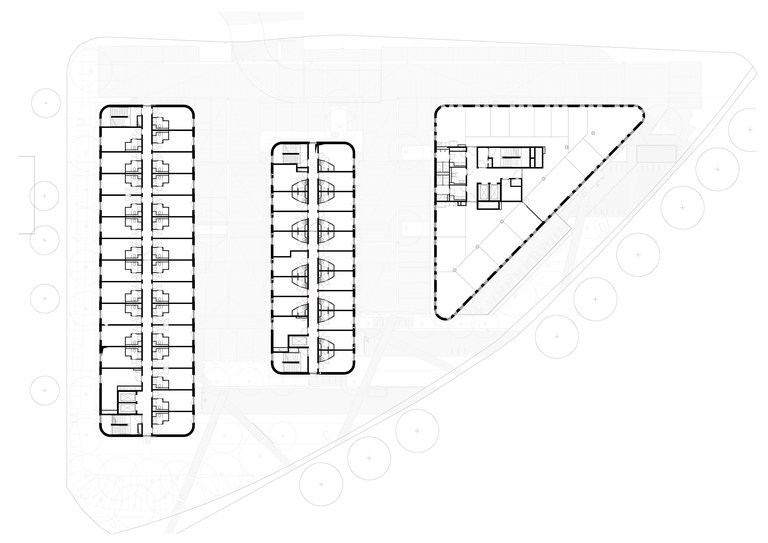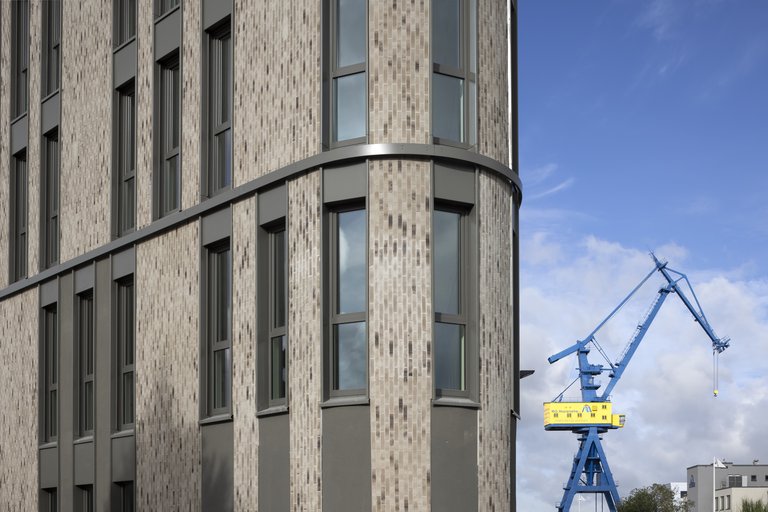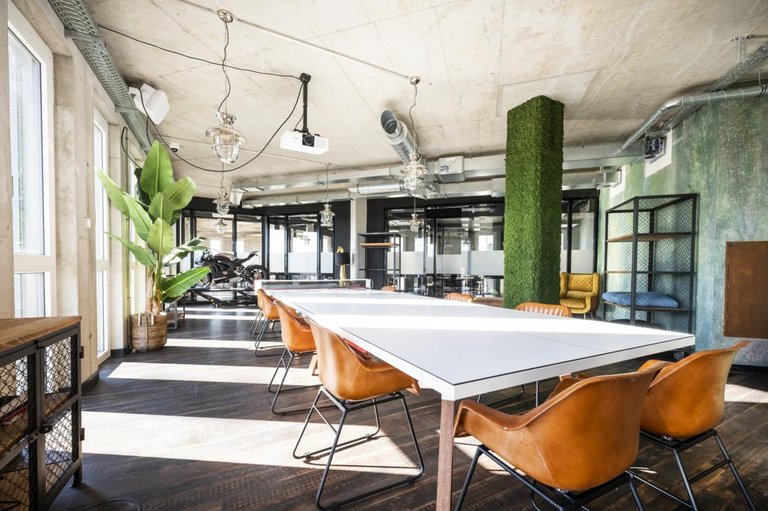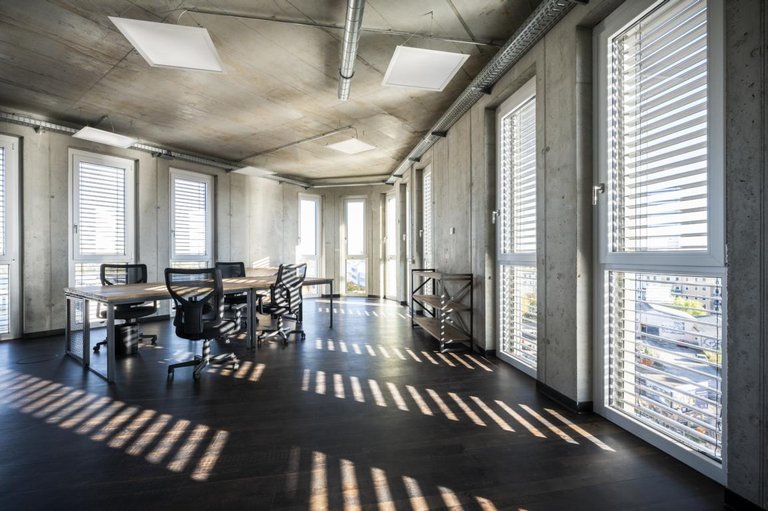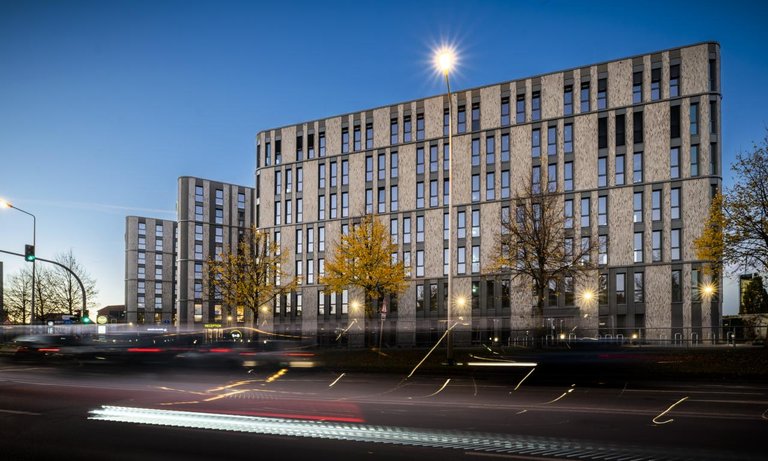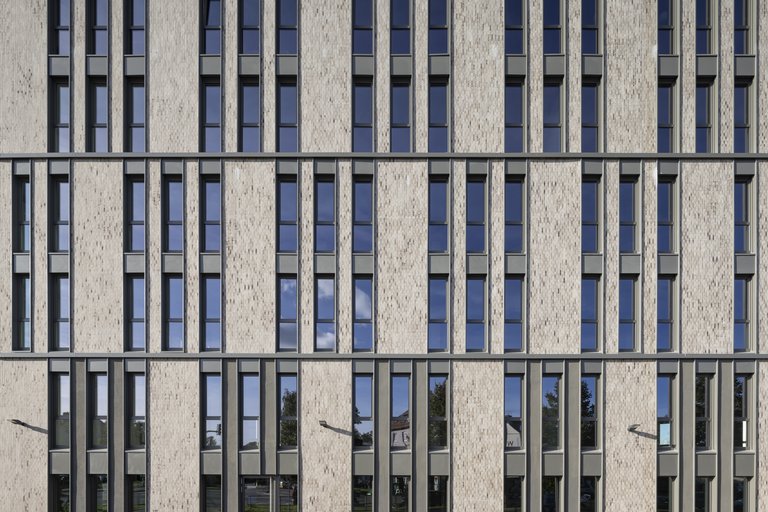 The design of the facades, with their projections and recesses, is based on the brick architecture of the Neptun shipyard halls in terms of materiality/color and spatial depth, without imitating it, but rather reinterpreting it in its surface. Fields of stone, sheet metal and plaster alternate with each other in a fixed rhythm, creating a verticality that is reinforced by the vertical arrangement of the clinker bricks. A continuation of the decorative gable tradition and its reinterpretation in post-war modernism.
Attics and surrounding horizontal belt cornices made of steel zone and proportion the building ensemble. The ensemble also forms a new building block between the old, artistically designed industrial facades and the neighboring Max Planck Institute with its businesslike white appearance.
Despite the continuous design of the 3 buildings, each building speaks its own language and has individual details. The clinker bricks in DF format, which follow the overall concept and also run vertically, form differently changing areas with their characteristic play of colors, which in turn have an exciting and expressive texture that can still be read at height and form a coherent overall picture.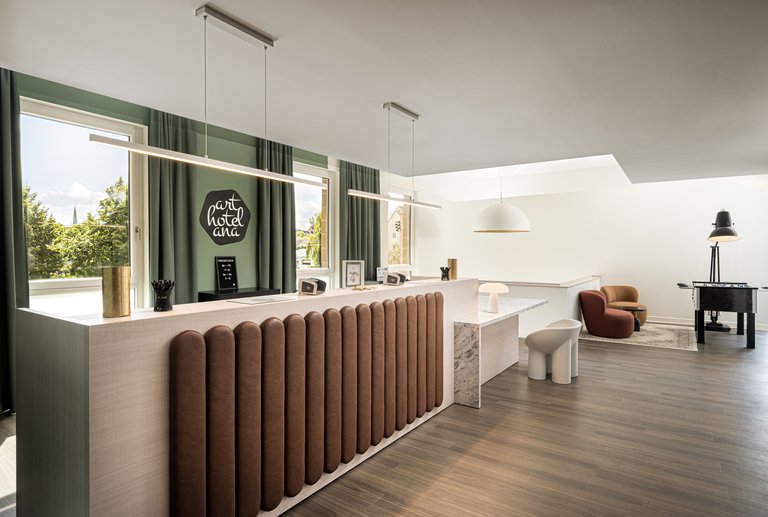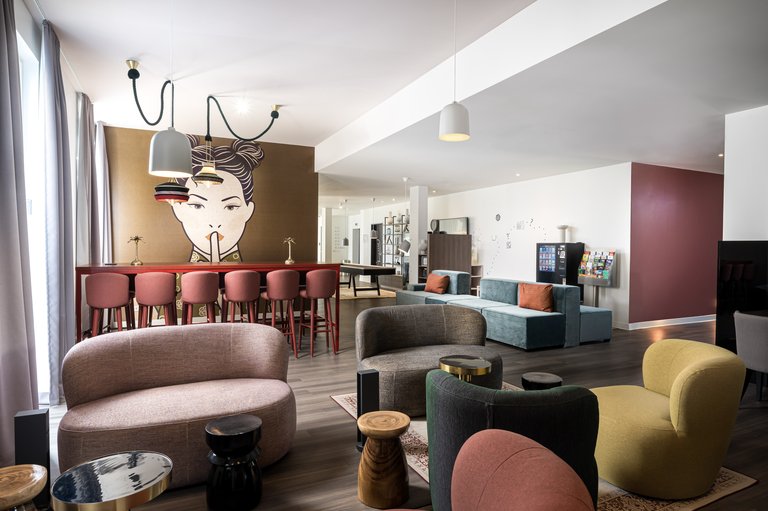 © prasch buken partner architekten bda
Construction time / duration

2020 - 2021

Project type

two hotels, one office building

Client

LIST Develop Commercial GmbH & Co. KG

Architects

prasch buken partner architekten bda

Planning experts

Landscape design:
Harald Heims, Büro für GRÜNplanung

Interior design:
Hotel B&B: Designers House,

Art Hotel ANA:
HANSA7 Designstudio

Structural planning:
Löschmann + Partner

Building services:
LIST Ingenieure GmbH & Co. KG