National Synthetic Biotechnology Innovative Center, Tianjin, China
In the competition for the planning of an internationally oriented innovation center with laboratory buildings for synthetic biotechnology in Tianjin, the concept of SBA in cooperation with the German specialist planning office Dr. Heinekamp Labor- und Institutsplanung won the 1st prize.
Flexibility was the central keyword in the planning of all functions on campus: The laboratories, the office space and the apartments can be flexibly restructured and used due to often rapidly changing needs and requirements in the pharmaceutical industry:
Different laboratories can be flexibly divided according to the mode, forming an experimental office area of 300 square meters, 400 square meters and 500 square meters, which can cope with experimental teams of different sizes.
The residential tower plan design is highly flexible and adapts to the needs of the owners.
Together with a local design institute, SBA was commissioned with the planning.
The campus is to be developed into a world-leading R&D center for biotechnology. In addition to laboratories, high-quality residential buildings as well as sports and leisure areas are planned for the 168,000 m2 site. High flexibility and adaptability, especially in laboratory planning, the efficient arrangement of work areas and the creation of the highest quality of stay are central topics of the SBA concept.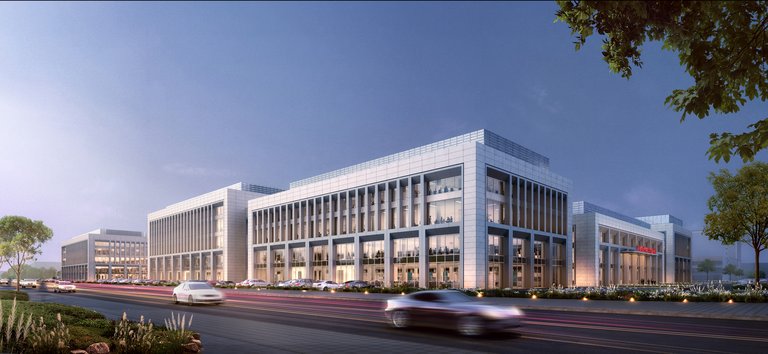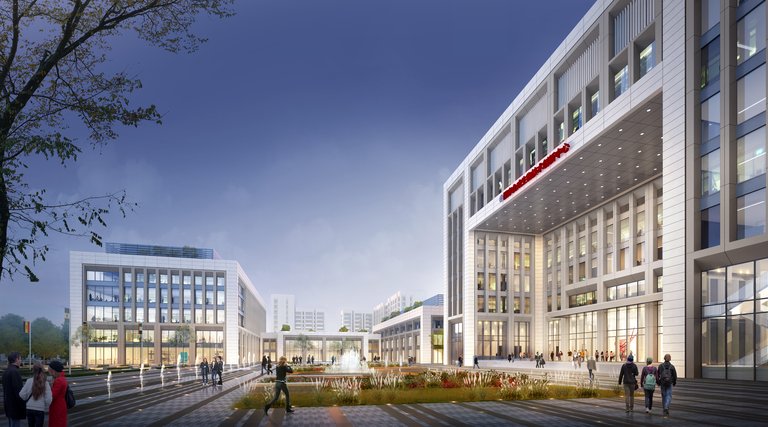 Why does this project stand for "Made in Germany"?
For many years, SBA has been cooperating with Dr. Heinekamp Labor- und Institutsplanung, one of the best-known German offices in this field. Also in this project. Together, a concept was developed for modern, flexible and sustainable laboratories that meet the highest international standards in the field of biotechnology.
What were the challenges?
How to combine the overall architectural scheme with the high requirements of the process design and ventilation design for the special needs of laboratory functions, and how to respond to the different needs of different experimental teams for spatial scale and height in a cost-effective and reasonable way.
Which materials were chosen?
Facade decoration materials are mainly light gray stone, supplemented by light-colored aluminum panels to reflect modern details.
Year

2022

Project type

Research & development building;

research and development pilot area, comprehensive management area, innovation incubation area, and supporting service area

Client

Tianjin Lingang Investment and Development Co., Ltd

Architects

SBA Architektur und Städtebau

In advanced detailed phase, cooperation with local design institute ECADI

Planning experts

Laboratory planning:
Dr. Heinekamp, Karlsfeld n. Munich

Technical data

Site Area: 84.000 m²

Gross Floor area: 177.100 m2
(above-ground construction area: 126.000 m2,
underground construction area: 51.063 m2)

Floors: 11

Certification

The Green Building Evaluation Label