Shenzhen Art Museum & Shenzhen Second Library, Shenzhen, China
The major city of Shenzhen with its 12 million inhabitants is fast becoming not just a business but also a cultural trailblazer. The new art museum and library buildings with a total footprint of some 250 × 100 meters affording about 138,000 square meters of space symbolize an ambitious mission: to establish Shenzhen as a creative and cultural metropolis.
We created a venue for activity, interaction, and communication. The shape of the building, its uniform stone façade,and the museum's projecting roof link the two building sections visually. The roof symbolizes a door to the world of knowledge, art, and culture. The public plaza provides a space for dialog, not just between the building sections but also between visitors, the urban space, and our architecture.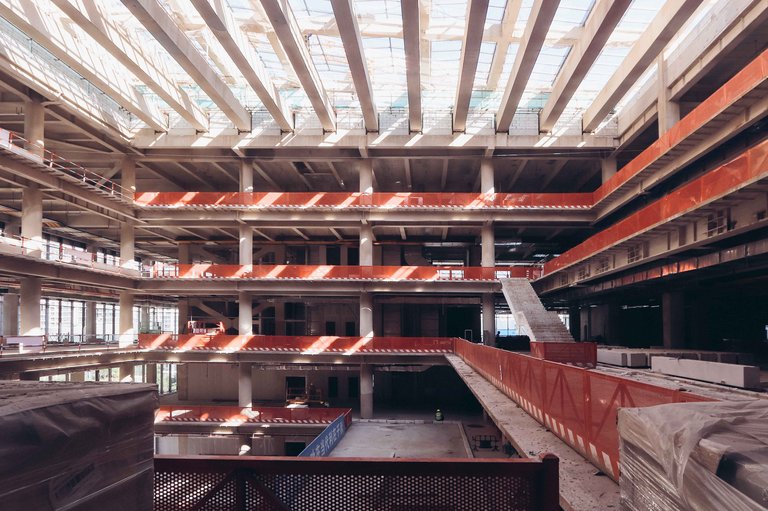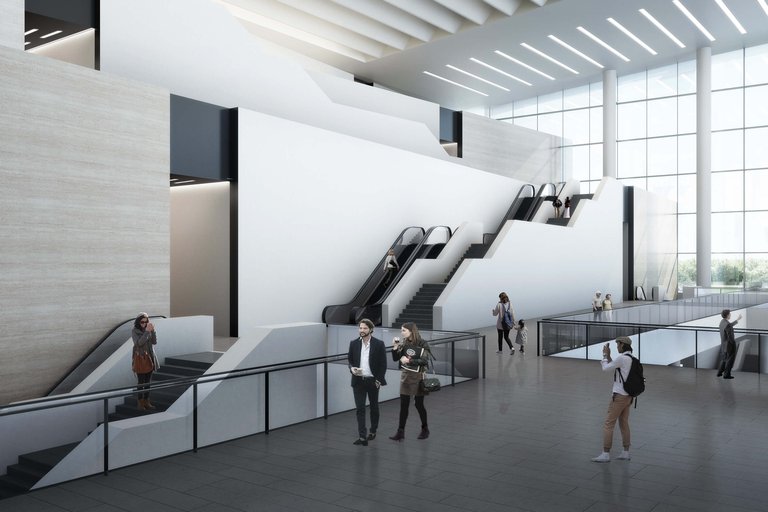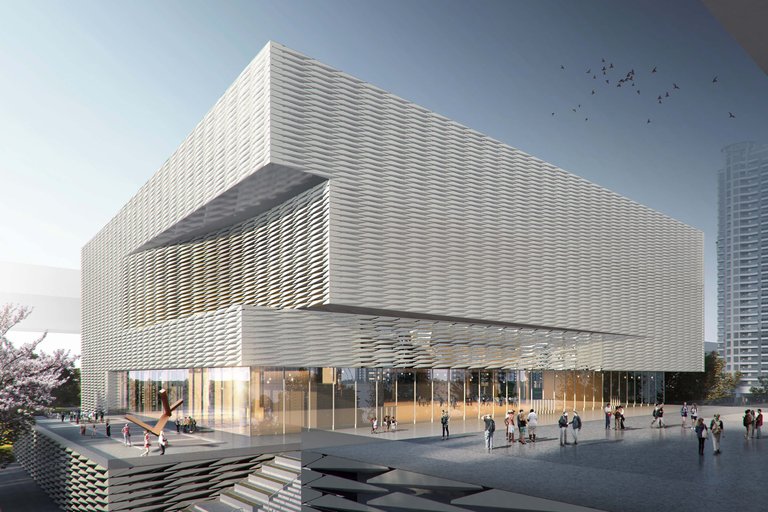 In the interior, the library's bright rooms form a kind of "urban living room". Open galleries with bookshelves and reading areas arranged around a central atrium into which daylight falls from above, fostering an intimate and calm atmosphere. The intention is for visitors to enjoy using the five-story reading room, which boasts some 2,2000 desks.
With its expansive glass façade, the museum opposite is both open and inviting. Architecturally, we opted for a different emphasis here: Natural stone (symbolizing the origins of art and crafts) and mineral surfaces form a calm background and set the architectural frame in which are is presented. The exhibition levels are terraced downwards in the glass atrium and to the plaza, and double up as a viewing platform from where you can watch the city and plaza alike.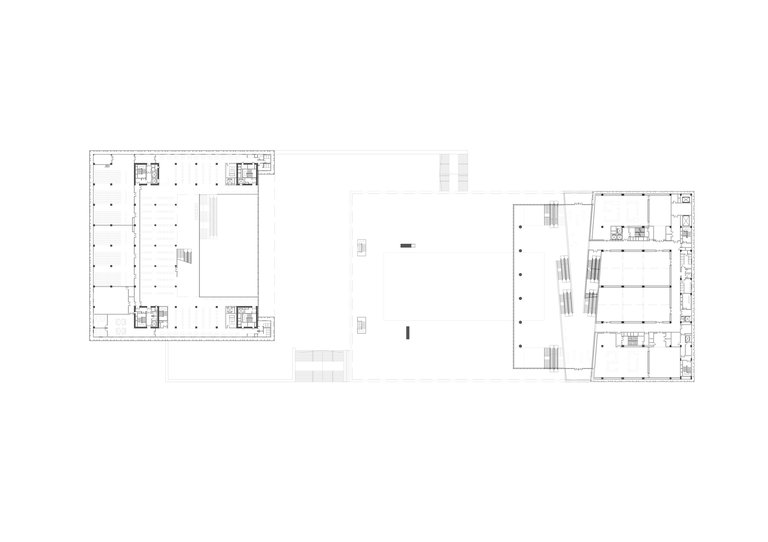 The central idea underlying the design: a public venue that blends art, culture and public space – a place where people and culture interact. The wide projecting roof protects this combination of entrance plaza, museum and library and bonds them symbolically. The result: a new, cultural meeting place in Shenzhen's urban fabric as a catalyst for urban life.
Competition

2015, 1st prize

Completion

2022

Project type

Museum and library

Client

Shenzhen Art Museum und Shenzhen Library

Architects

KSP ENGEL

Technical data

Volume: 145,700 m³
Gross Floor area: 137,610 m²

Awards

Shenzhen Architecture Design Prize, 1st prize