Waldkliniken Eisenberg, Germany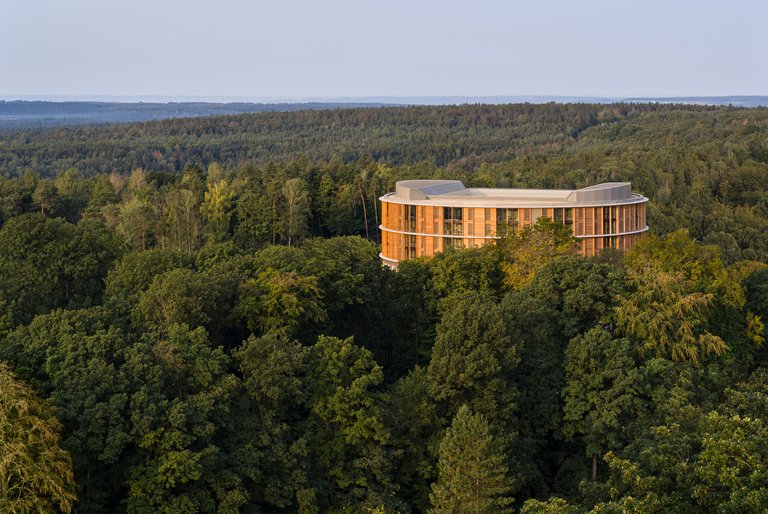 A Hospital in the Forest and of the Forest – Telluride Architektur, in collaboration with architecture firm Matteo Thun & Partners, planned and implemented the new construction of the Waldkliniken "Forest Clinic" in Eisenberg. The aim of the project was to create a clinic campus with a consistent design and experience for patients, employees, and visitors in terms of design, concept, and functionality.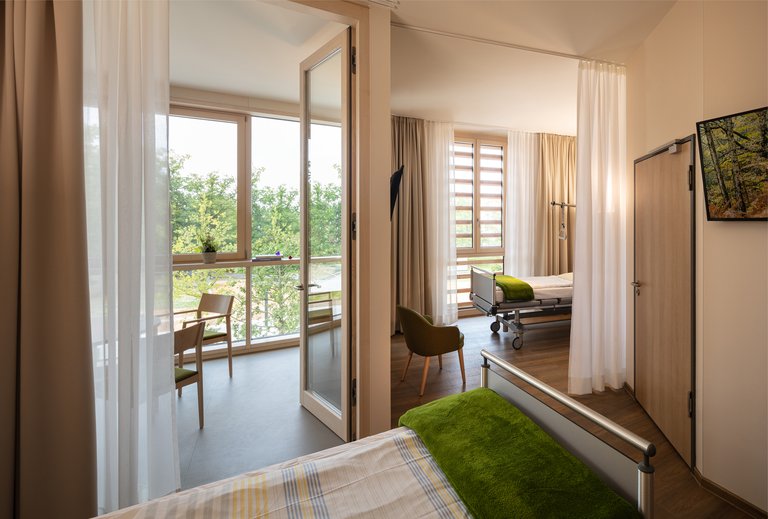 Because of the strong emphasis on having a hotel-like character, the room standard of patient rooms differs significantly from the typical room standard in Germany. There are predominantly two-bed rooms with Z-shaped geometry that provides each patient a personal space.
The arrangement of bathrooms, furniture, and veranda offer the possibility of both interaction and privacy as needed. In addition, patients can eat together and talk to each other in the light-flooded piazza.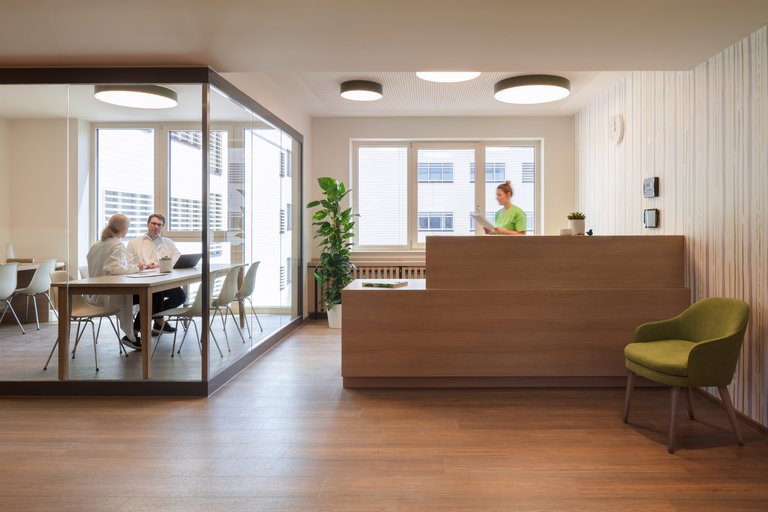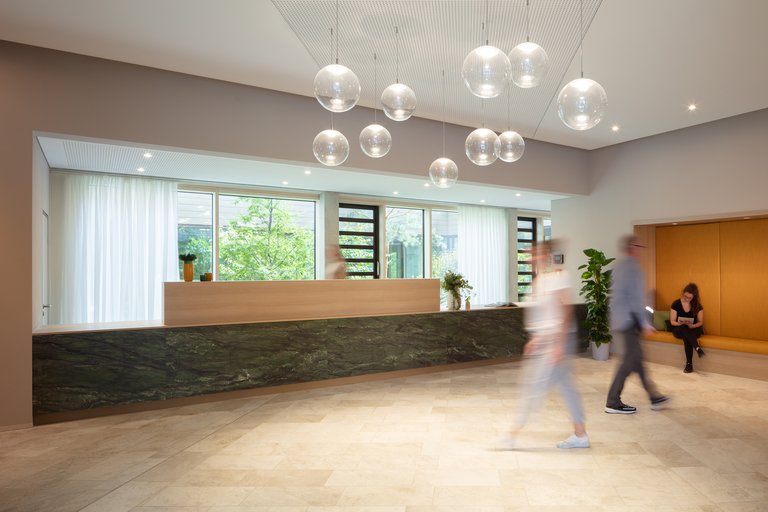 Sustainability Concept in a Healthcare Environment
Waldkliniken breaks new ground in terms of sustainability in hospital construction. The patient not only experiences the difference in space from the usual standard in Germany, but also the selection of materials. The forest is literally brought inside the building with an abundance of wood-based materials that were selected for surfaces and floors. Wood also plays a key role in construction design. The new hospital was built using a hybrid wood-concrete construction. Reinforced concrete skeleton construction, necessary for fire protection and because of the large spans in hospital construction, is reduced to a minimum. Infills, such as the exterior walls in the upper floors, are designed as wood frame construction and are clad with wood. As a result, there are ecological benefits such as the use of renewable raw materials and improvement of the carbondioxid balance, as well as economic benefits such as life cycle costs and shorter construction times through prefabrication. A portion of the concrete construction is used sustainably via a concrete core activation for temperature control of the bedrooms. An ice storage tank creates the source for the seasonal basic temperature necessary for heating and cooling.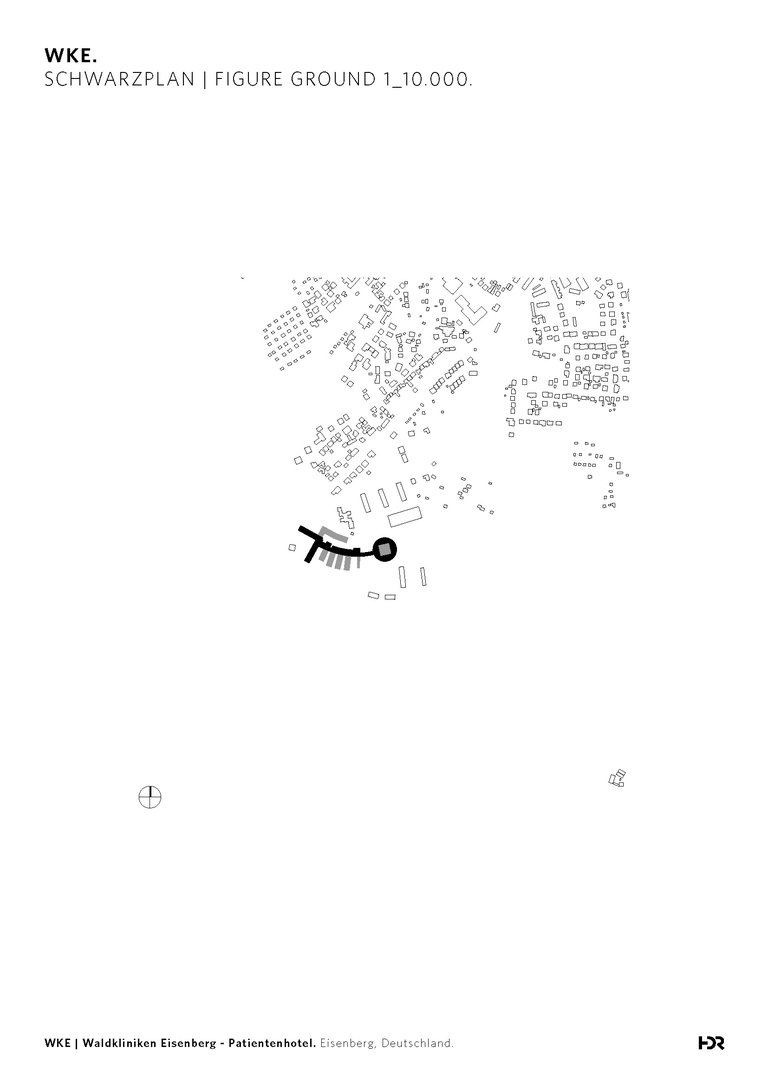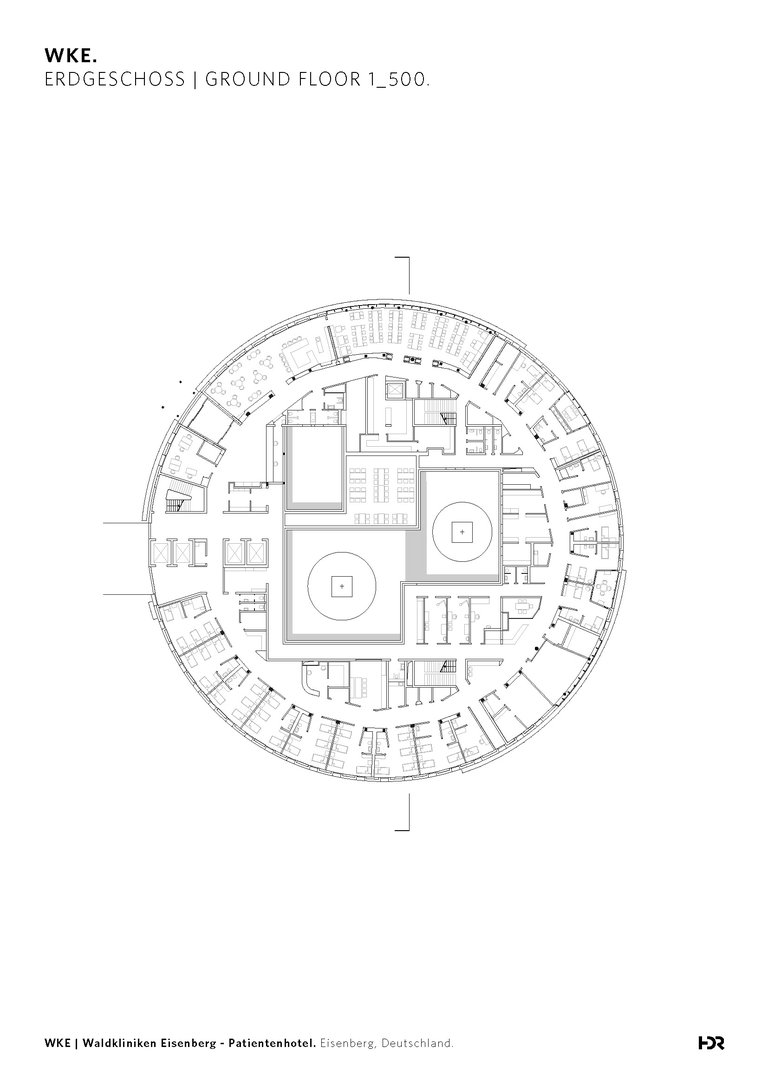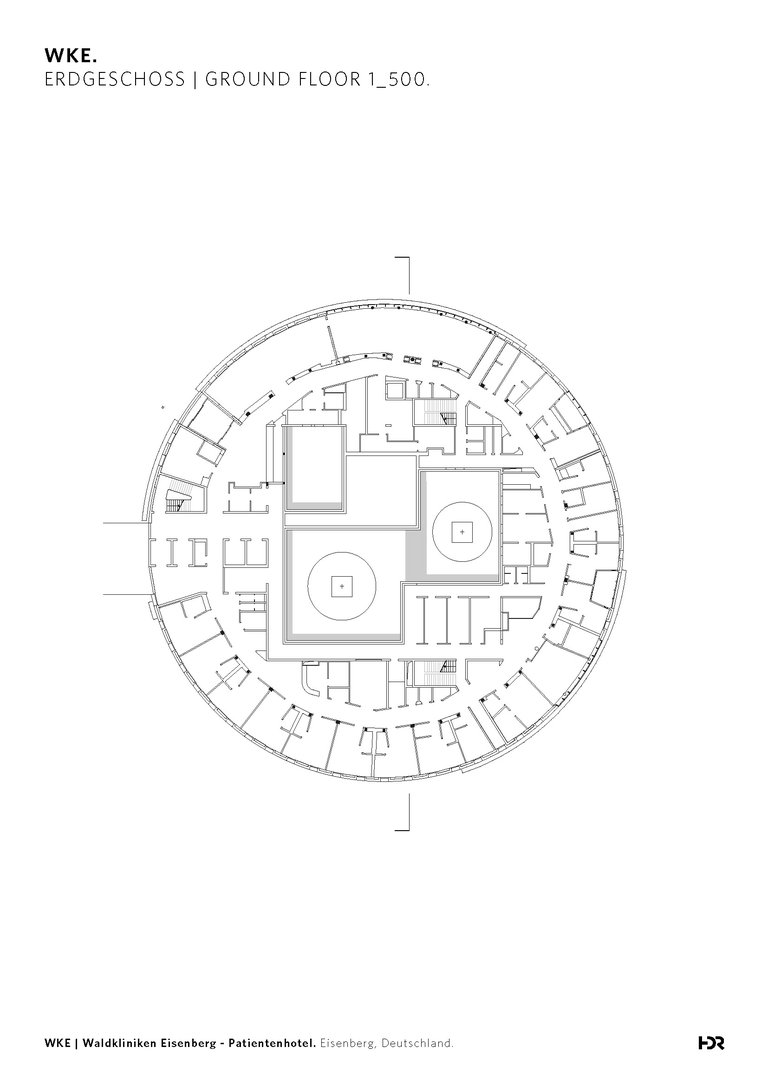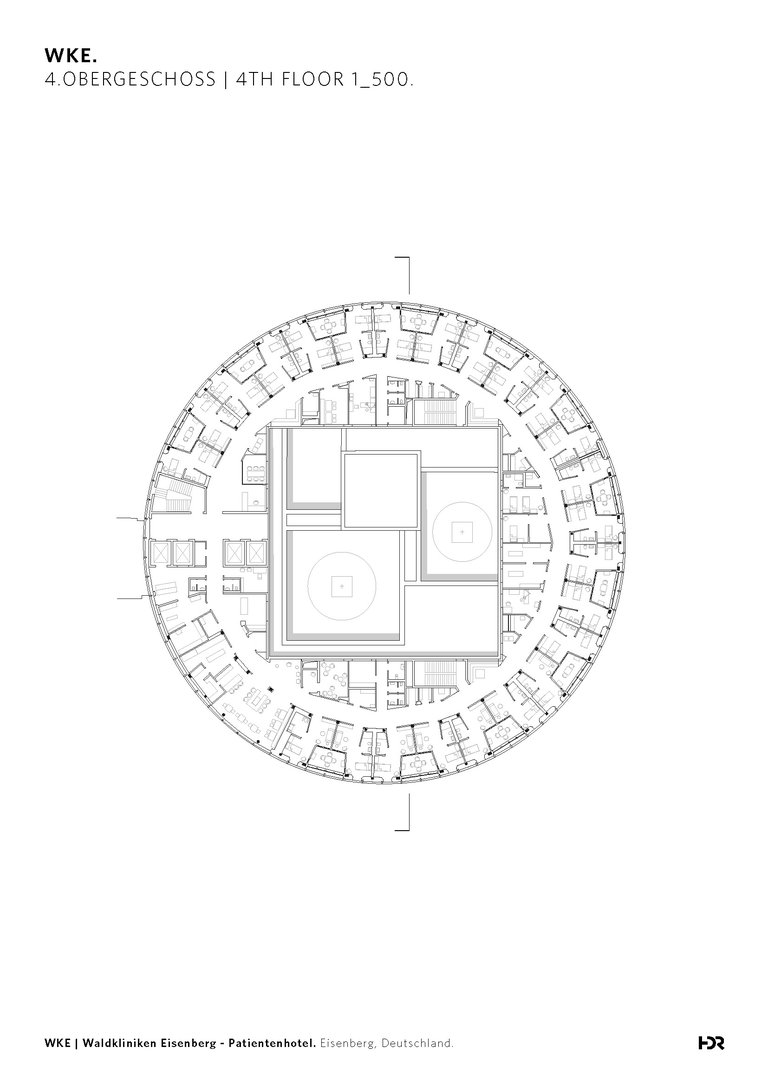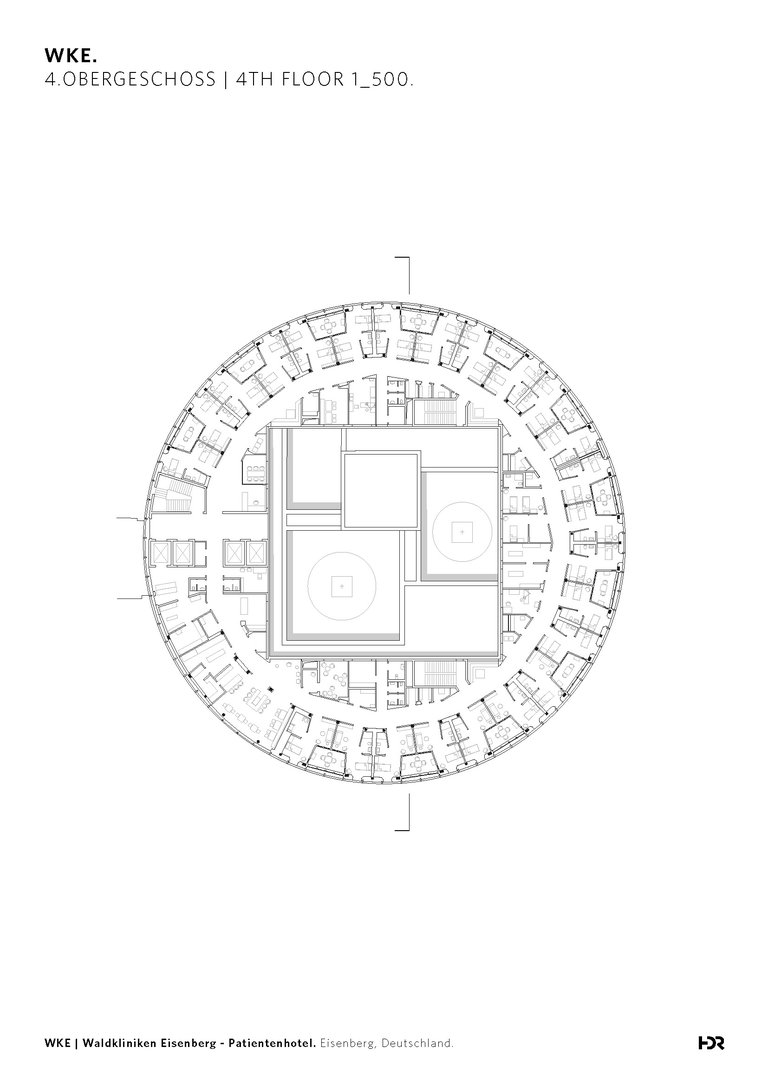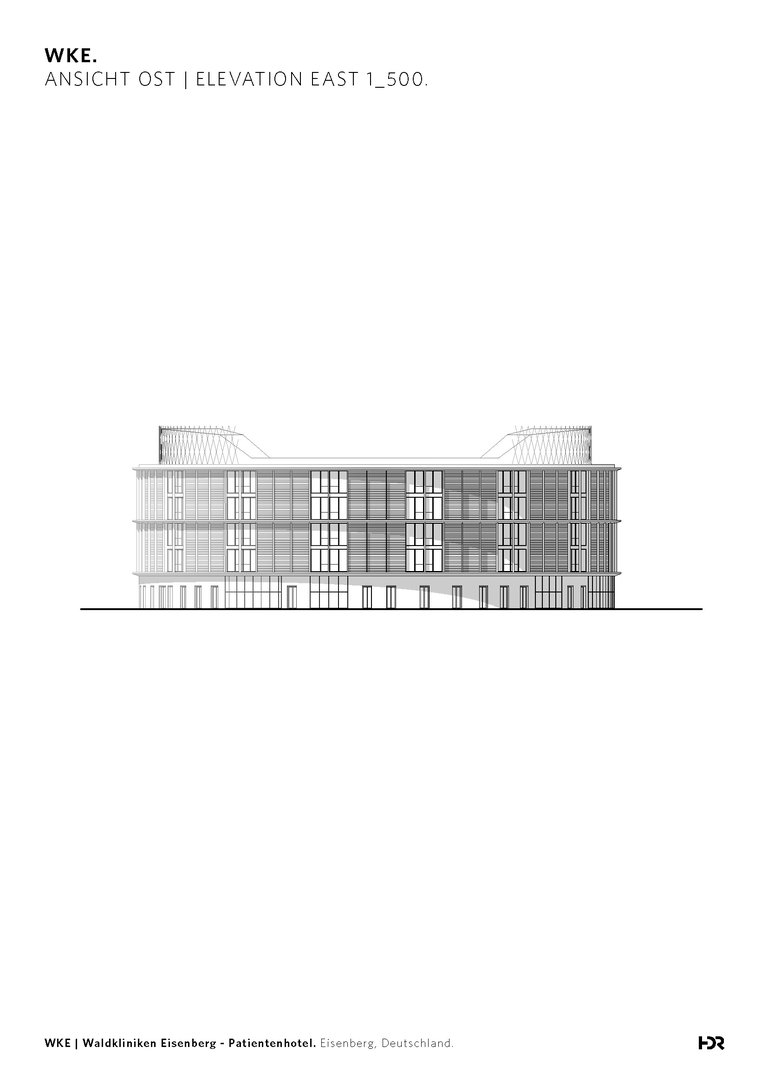 WHY IS THIS PROJEKT A WINNER OF DEZEEN AWARD?
"The new Waldkliniken Eisenberg building, as an outstanding result coming from the fruitful collaboration between architects and designers both Italian (Matteo Thun & Partners) and German (Telluride Architektur), is a healing harborage surrounded by and in the midst of the Thuringian Forest. Tightly arranged and clearly designed and planned in its urban and architectural implementation as well as groundbreaking within the conceptual design. It is an exceptional highlight in the German landscape of common hospitals and a unique example of modern healthcare design. Developed with the profound and complex architecture knowledge in order to build a building for people being users and guests in times of greatest disability, the design not only basically places them in the very center, but comprehensively and impressively cares for them too through its construction and materiality, encloses them and carefully accompanies and guides them during their stay of recovering."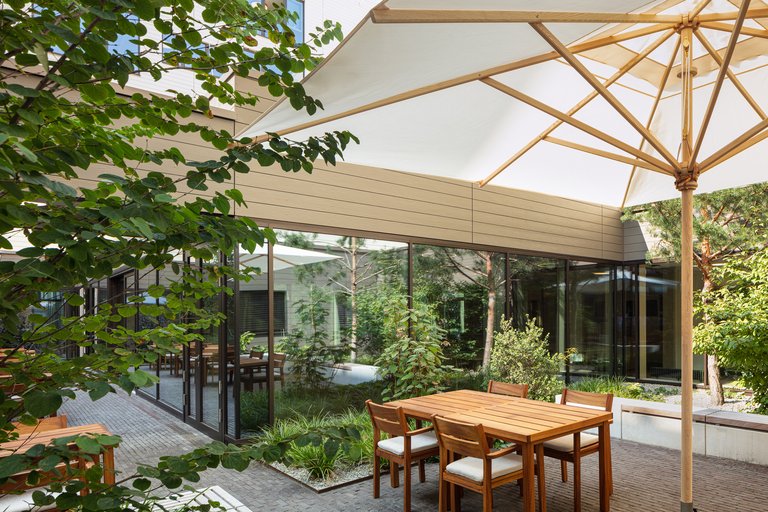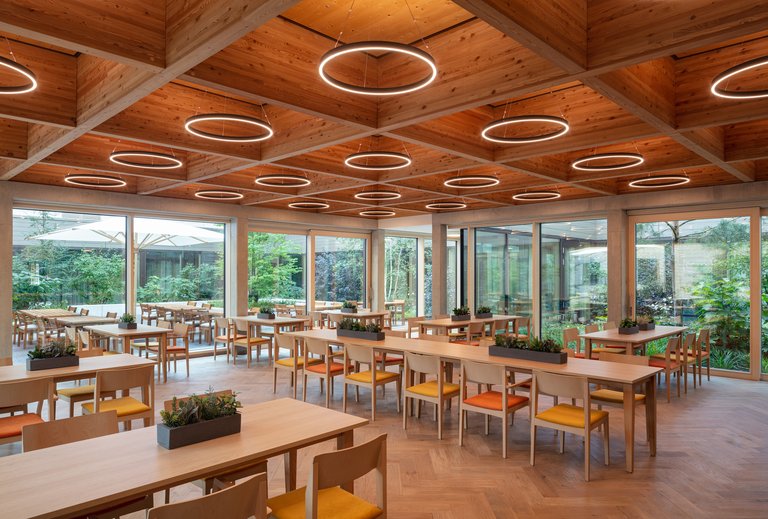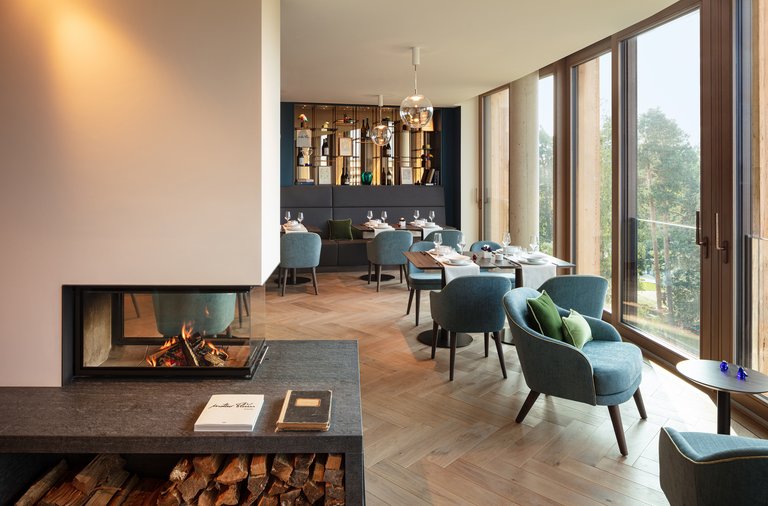 Completion

2020

Project type

Civic center / hospital / new construction

Client

Waldkliniken Eisenberg GmbH

Architects

Matteo Thun & Partners

Telluride Architektur

Technical data

Gross floor area: 16,500 m2