Forum Groningen, Netherlands
With its height of 45 metres and its upwardly tapering cubature, Forum Groningen, which was created through a competition in 2007, clearly sets itself apart from the historically influenced old town. The 17,000 m2 of usable space houses cultural facilities such as a cinema, museum, library, conference and event rooms with office space and workplaces.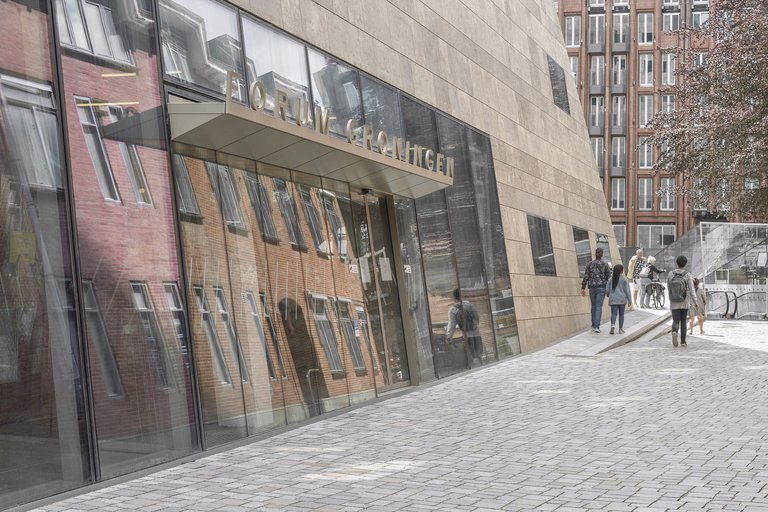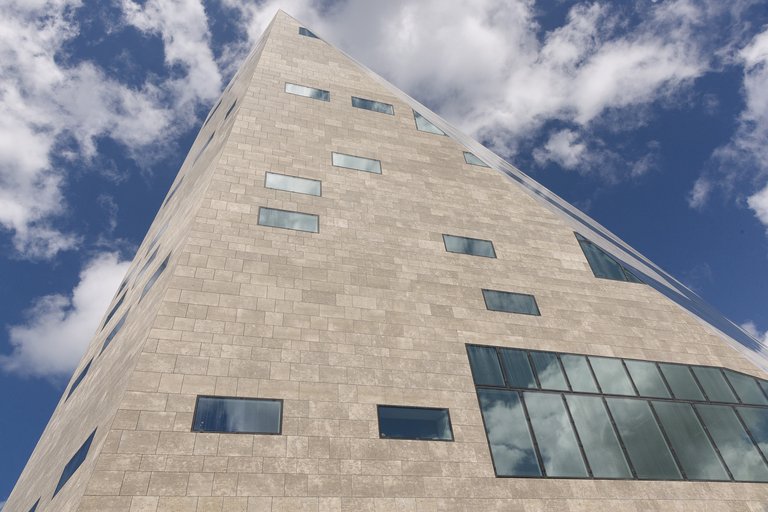 Customised sliding door systems for inclined façades at Forum Groningen
The inclined angle of the façade meant that a standard sliding door system could not be installed at the entrances. However, we found a unique solution to this challenge in the form of the GEZE Slimdrive SL inclined. Our automatic linear sliding door system is specifically designed for use with inclined glass façades at an angle of up to 9.9° .
GEZE door systems enable visitors to access Forum Groningen safely. At the building's impressive main entrance, the inclined outer entrance door is followed by a second sliding door fitted with the Slimdrive SL-RC2. This provides enhanced protection against break-ins thanks to its rod lock and reinforced profile components. The rod lock secures the door in "Night" mode, which guarantees certified break-in resistance in accordance with resistance class RC2.