Xujiahui Sport Park, Shanghai, China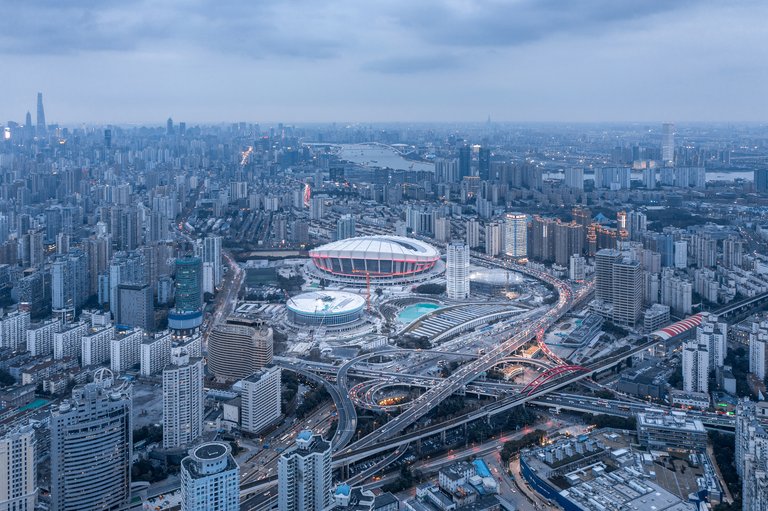 Embedded in the urban context, the 337,000 m² park is accessible from all sides and is open around the clock for sports and recreation. "The Xujiahui Sports Park thus offers a centrally located green oasis for the densely built surrounding Shanghai residential areas," describes Jens Kump, responsible partner at HPP in Shanghai.
The design envisages the preservation of the four existing main buildings and the creation of new green spaces for sports and events in between. The Shanghai Stadium, which is to be renovated, and an existing multifunctional hall, which will be modernised in the course of the construction measures, are located on the historic, central axis of the park. In addition to the redesign of the swimming centre and the so-called "East Asia Tower", all secondary, small-scale existing buildings will be demolished to provide generous green spaces, water areas and public squares. Two circumferential jogging tracks stretch across the entire site and connect the four main buildings.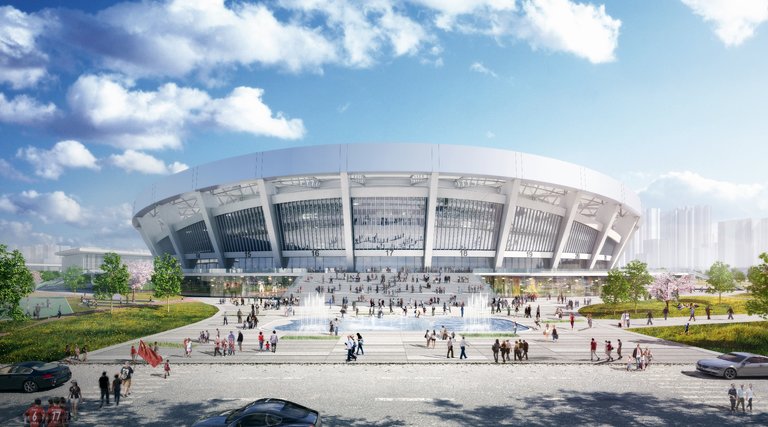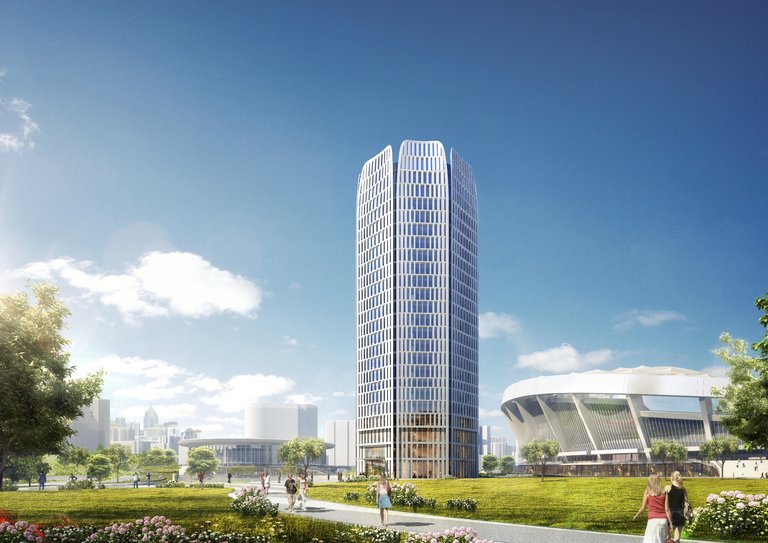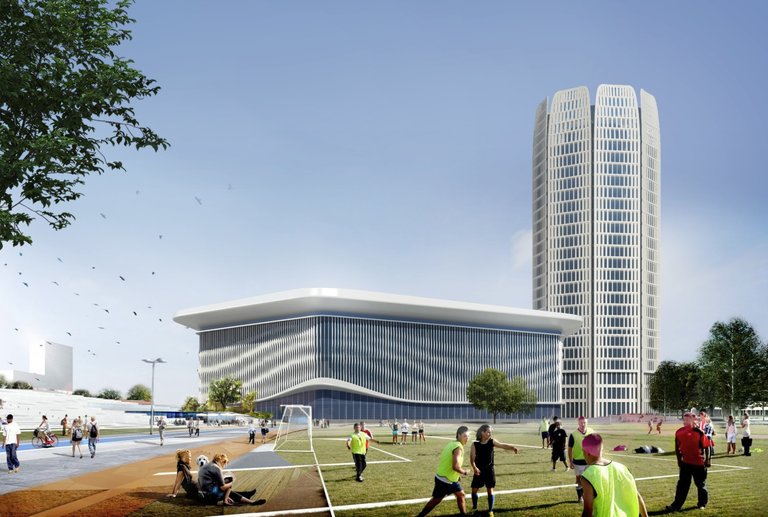 The stadium and the multifunctional hall serve as venues for major international sporting and cultural events. In addition to the central east-west axis of the two buildings with the main entrances, there are clearly defined training field zones as well as topographically designed green and water areas that allow for a variety of recreational and sporting opportunities.
The park landscape is designed on different levels: While the sports fields are partially lowered, creating terraced spectator terraces around them, parts of the green spaces become an elevated roof garden landscape that protects the new sports park from the noise emissions of the growing, circulating traffic. The newly developed indoor sports park below offers a wide variety of sports facilities for Shanghai residents on a total of 60,000 square metres. They can get to the athletes' and spectators' areas or directly to the sports facilities via the underground access from the subways. Individual traffic will be reorganised, channelled through continuous underground access areas and distributed to a total of 1,000 parking spaces. "By separating traffic, city and park on different levels, the new Xujiahui Sports Park will create an optimally accessible, car-free and green recreational space in the middle of Shanghai," describes Werner Sübai, responsible partner at HPP in Düsseldorf.





| | |
| --- | --- |
| WHAT MAKES THIS PROJECT SPECIAL? | The Xujiahui Sports Park project has taken a unique chance to reorganize large sports infrastructure to be charmingly serving for all levels of sport and recreation activities as for professionals, amateur and enjoying spectators. Originated from the stage for main events, which is still served, the project allows and gives back the individuality, diversity and modernity to a large part garden in the centre of the city. The modern concept of public pedestrian friendly space redefines the individual and public transportation needs in the generous subtewanear level, while leaving the sports garden consequality tree for human scale oriented and mature enjoying sports activities. |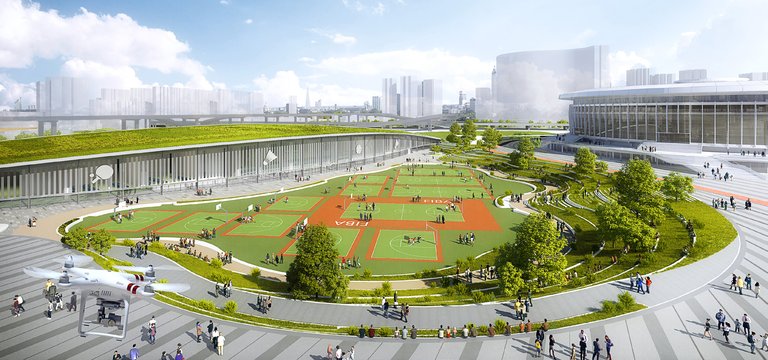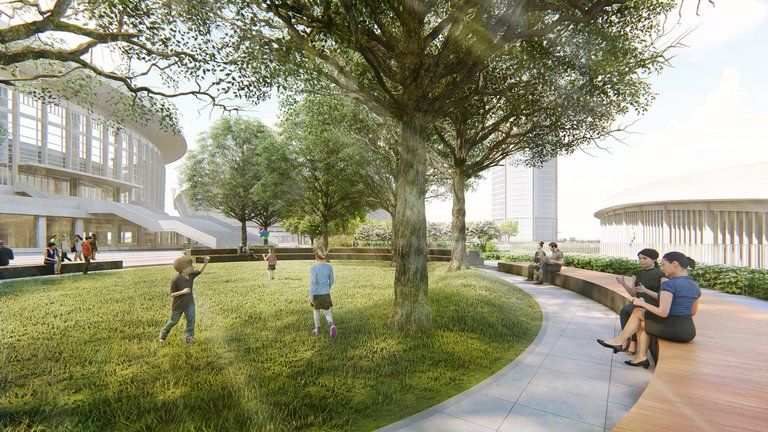 Completion

2022

Project type

Sports park / mixed-use

Client

Shanghai Administration of Sport + Shanghai Jiushi Group Co. Ltd

Architects

HPP International

LDI

Shanghai Design Institute

Technical data

Site: 406,000 m²

GFA: 335,776 m²

Plot ratio: 0.65

Density: 35.86 %

Green ratio: 30.00%