King Salman Science Oasis, Saudi Arabia
A new interactive science museum opened in Riyadh in 2022. The King Salman Science Oasis (KSSO) is one of the first large science centres in the Arab world. The exhibition concept aims to convey a holistic understanding of our universe. The focus is on the topics of earth, water, life, energy and ecology. The "Oasis of Knowledge" is a place where the significance of science in Saudi Arabian society is discussed.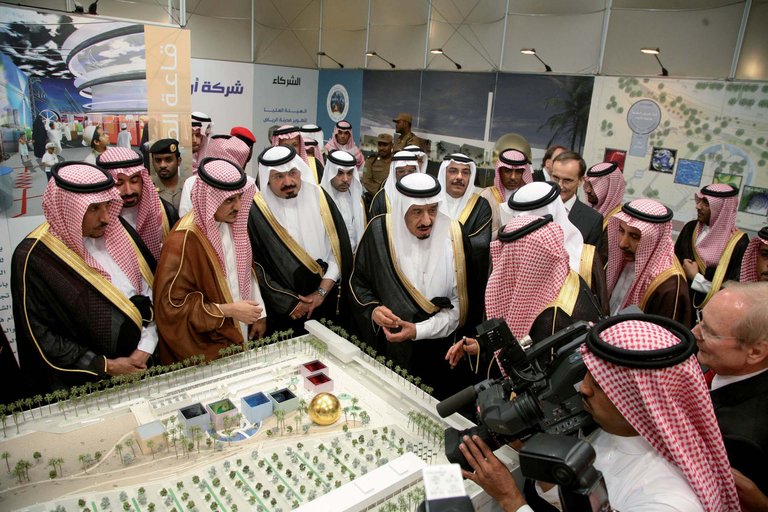 The Oasis of Knowledge extends as a "built landscape" into the natural features of a former river course. The arrangement of the individual pavilions of the King Salman Science Oasis is based on the course of this so-called wadi. In this way, the choice of location reflects an understanding of the genius loci, especially of the history of the earth, which is of fundamental importance to the museum's theme. The cubic exhibition pavilions are structured according to content and their didactic concept is aimed at target groups of different ages. The various thematic areas come together as individual building blocks to form a comprehensive cosmos of knowledge. This creates synergies and cross-connections that introduce visitors to scientific topics in a comprehensible way.
The main entrance to the science museum is accentuated by a curved roof, reminiscent of a flying carpet or a wing. A large forecourt forms the associated entrance. The dynamically shaped roof is backlit and creates the impression of a floating body of light. A high wind tower rises from this, visible from afar across the forecourt and directing visitors to the large entrance hall. Due to the technical appearance of the construction, the roof forms a clear contrast to its surroundings, while its soft, organic forms take up motifs from the landscape.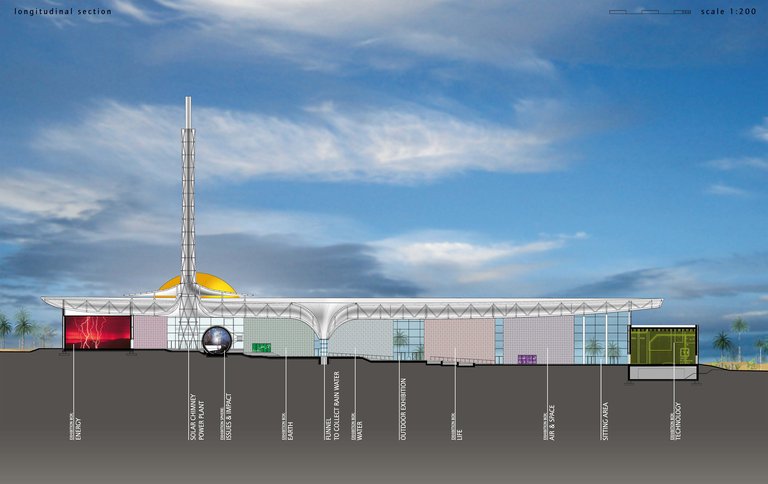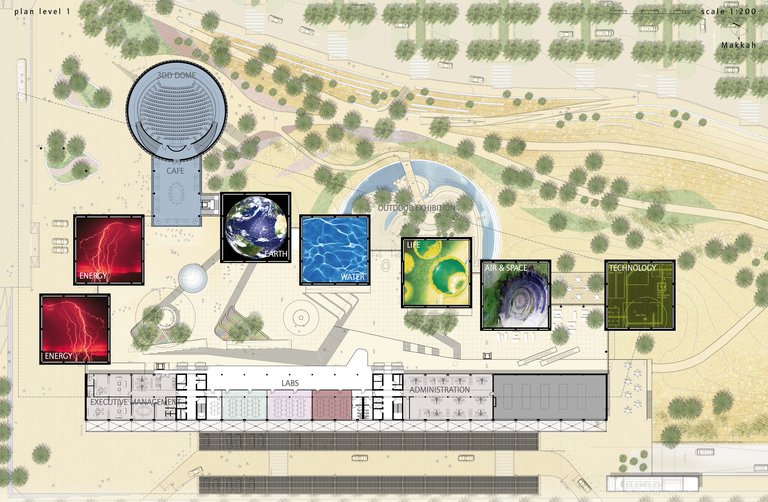 Inside the exhibition pavilions, the net-like steel construction supported by numerous tree supports allows, on the one hand, the free arrangement and expansion of the exhibition boxes and, on the other hand, the extension of the sculptural roof into independent areas. Great clarity and intelligibility characterise the King Salman Science Oasis inside, combined with the special impact of the iconically patterned wall structures. Interactive exhibition elements are integrated into these ornaments that play with culturally anchored motifs. The spaciousness and airiness of the museum ensemble not only provides an effective setting for this exhibition scenography, but also offers visitors an opportunity for exchange and reflection.
Trendsetting technology and the preservation of the natural wadi landscape are the main motifs of the design – the combination of Arabic architectural elements with scientific themes and issues characterises the inner structure. With the new King Salman Science Oasis, Riyadh now has a modern oasis of education and science.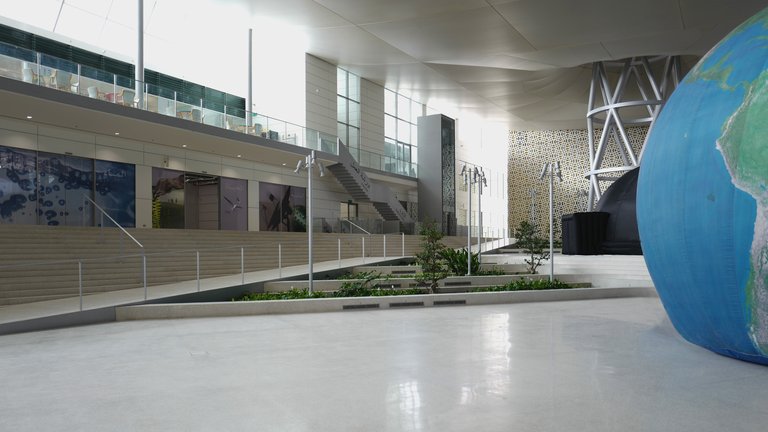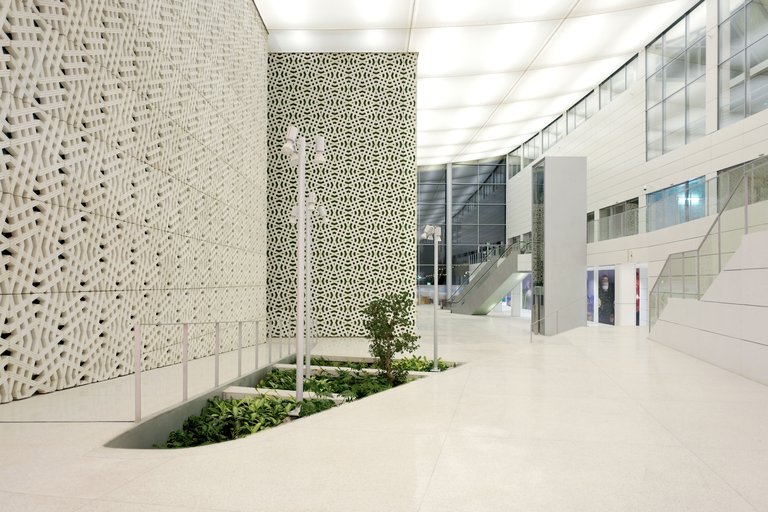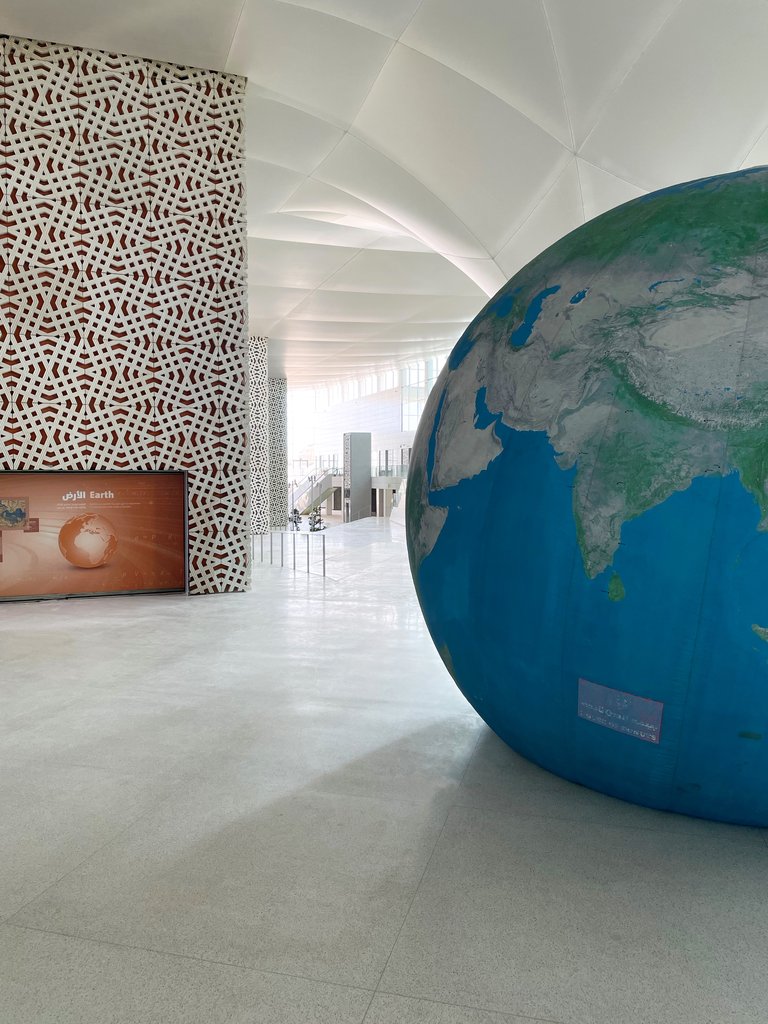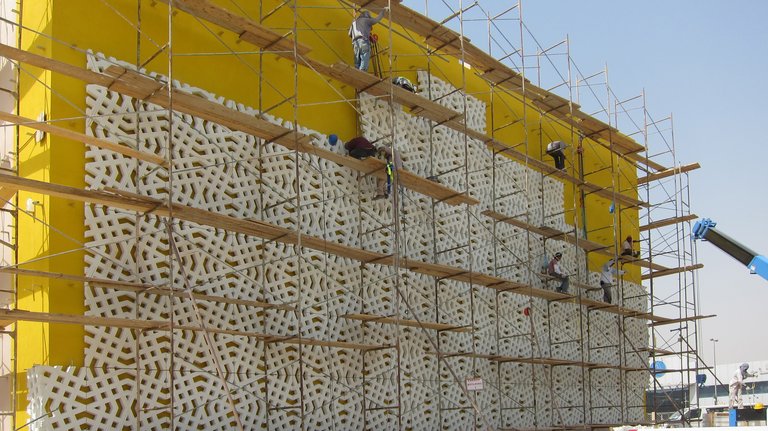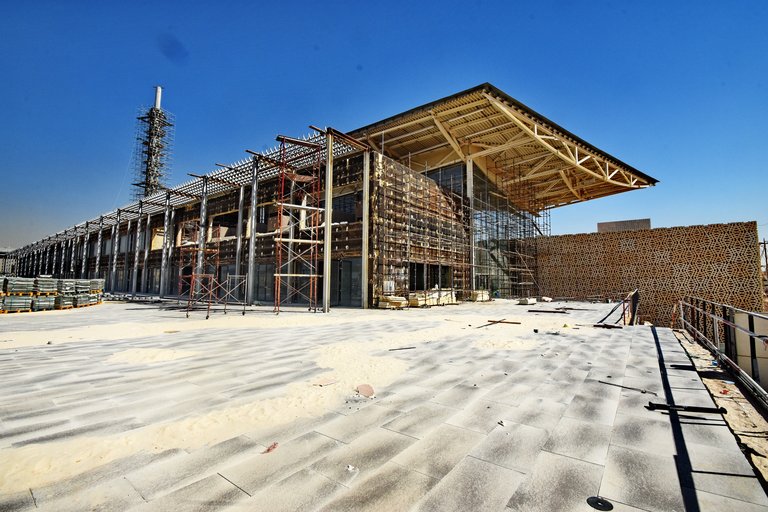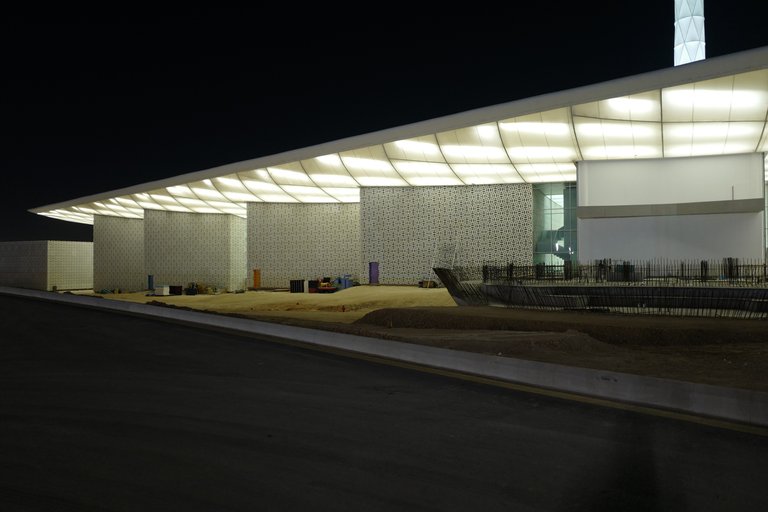 | | |
| --- | --- |
| Project type | Museum |
| Client | Kingdom of Saudi Arabia represented by the Royal Commission for Riyadh City |
| Architects | Gerber Architekten |