Medical University Graz Med Campus Graz, Austria
The project involves a clearly-structured ensemble of coherent structures and takes the urban planning guidelines carefully into account. These structures have distinctive characteristics that give them recognition value in the urban planning context. By designing the structures within the space available in differentiated ways, an exciting interplay is created among the buildings and open spaces and between public and non-public uses.
The project is modified primarily to meet these diverse needs by vertically staggering the areas used. The microclimatic parameters of the project were also modified by developing narrow, lengthwise structures, which allow for the delivery of the greatest possible supply of fresh air in the Graz Basin.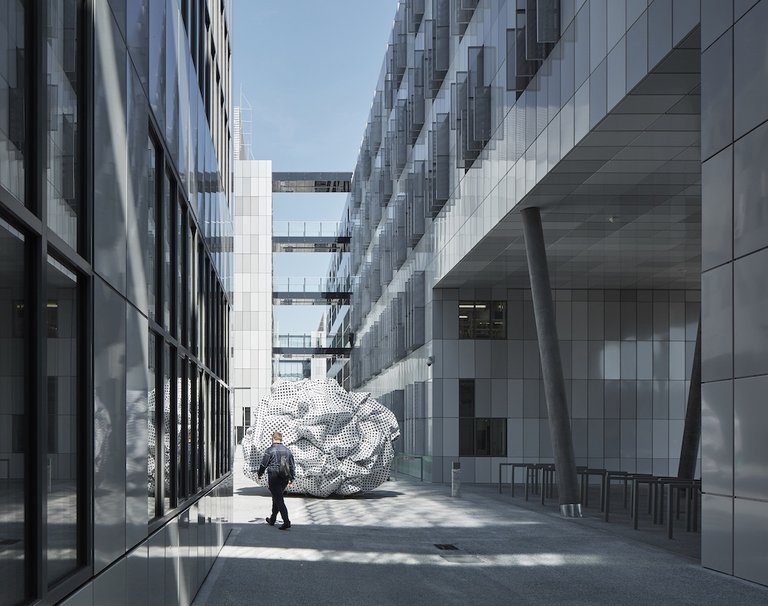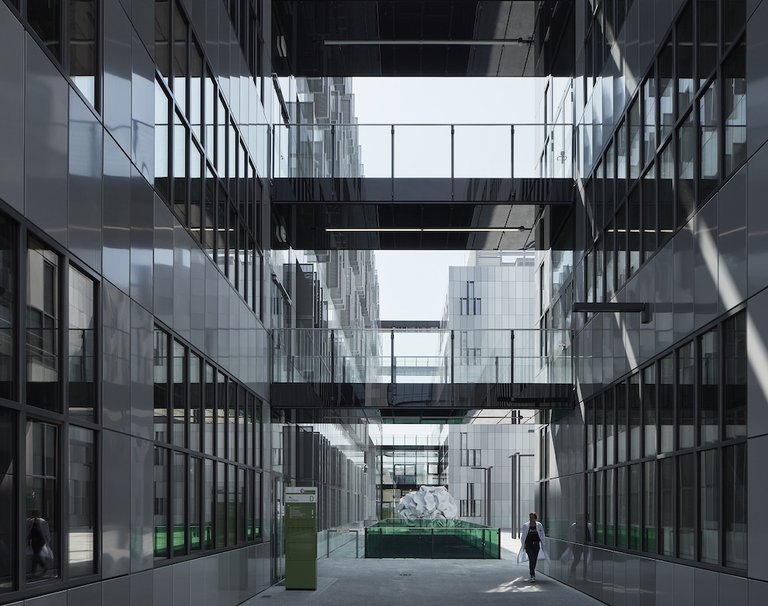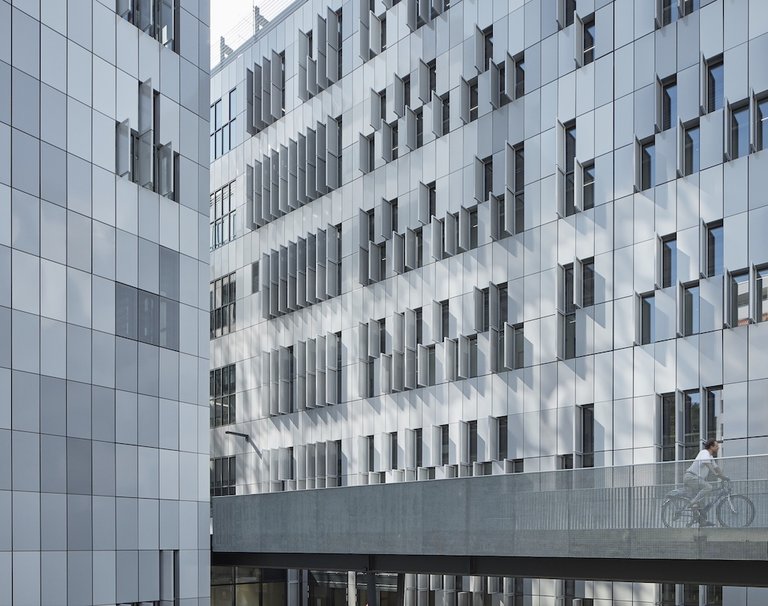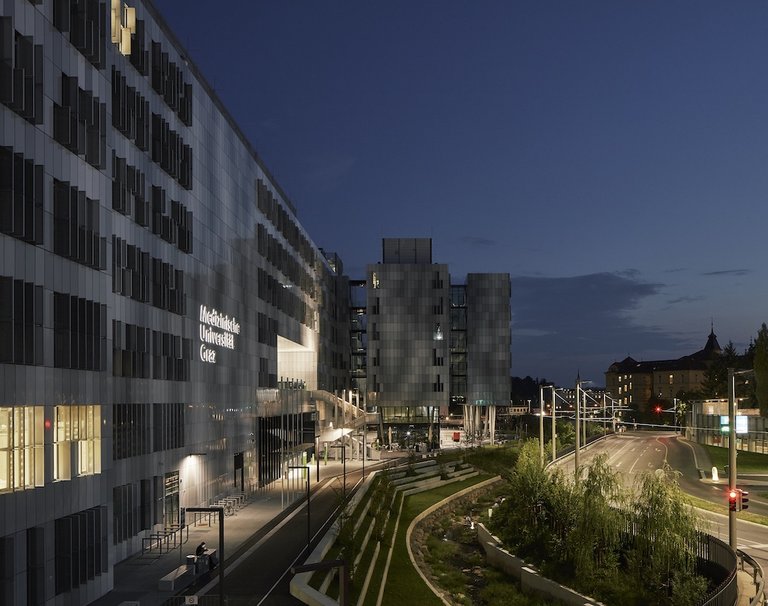 During the first construction phase, primary teaching areas such as lecture halls and the auditorium were erected on two levels, with the so-called campus level acting as an important area of distribution, from which the institutes, laboratories and research areas are accessible.
During the second construction phase, which is being planned, two pedestrian and bicycle bridges on the campus level have been planned that will connect additional teaching areas, the cafeteria and the administration building with the area created during the first phase of construction. As a result, access to the Graz State Hospital (LKH) for both pedestrians and bicycles will be provided.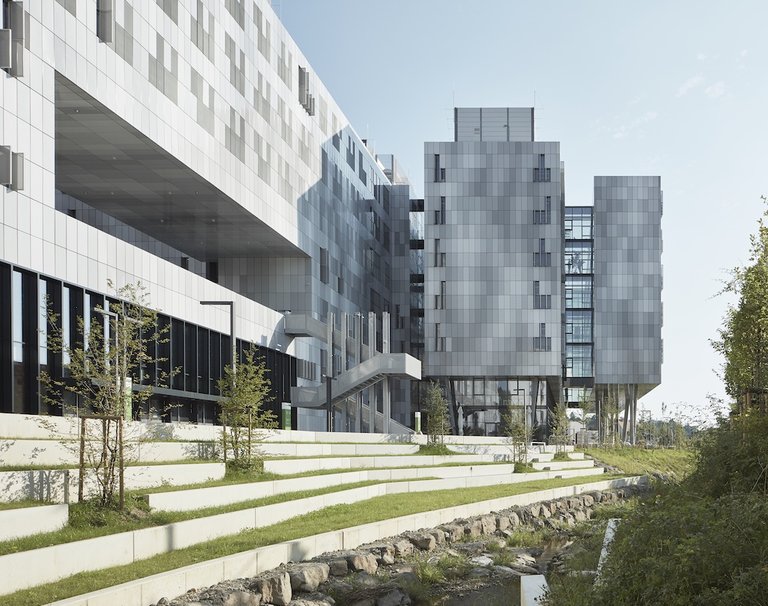 The Med Campus Graz is certified according to the ÖGNI and DGNB criteria and will receive the platinum certificate.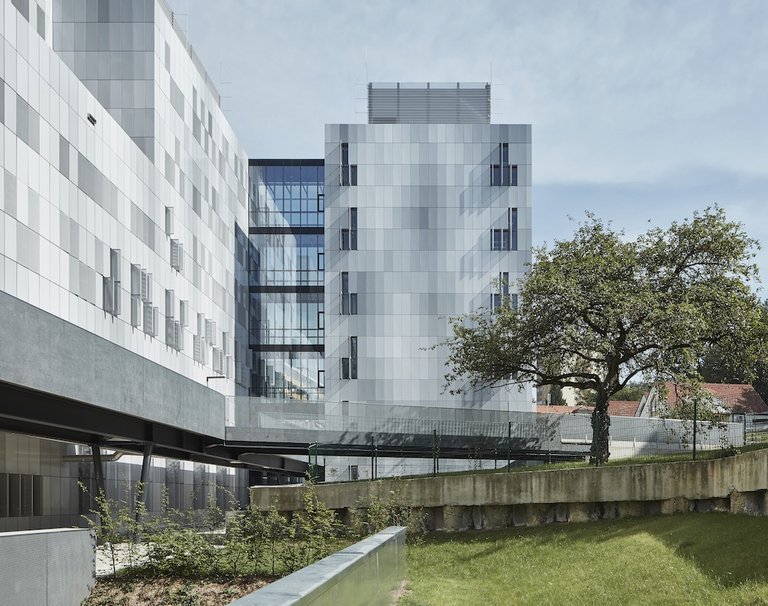 Competition

2010, 1st Prize

Year

The HBK-Module 1 was completed and opened in 2018.

Since spring 2019 the HBK-Module 2 of the Med Campus Graz is under construction.

Project type

Health, Research and Administration

Client

Medizinische Universität Graz in cooperation with BIG (Bundesimmobiliengesellschaft m.b.H.)

Architects

Riegler Riewe Architekten

Planning experts

Structural planning:
Peter Mandl ZT, Graz

HVAC:
Köstenbauer & Sixl, Unterpremstätten

Light planning:
Day & Light, Munich

Energy Design:
Energy Design Cody, Graz

Building Physics:
Rosenfelder & Höfler Consulting, Graz

Fire prevention:
Norbert Rabl ZT, Graz

Traffic planning:
Snizek + Partner OEG, Vienna

Laboratory planning:
Dr. Heinekamp, Karlsfeld n. Munich

Landscape design:
Land in Sicht, Vienna

Sustainability:
Schneider + Schumacher, Frankfurt am Main

Technical data

Cubature: 425.545 m³

Site Area: 26.786 m²

Gross Floor area: 96.843 m²

Net Floor Area: 86.368 m²

Awards

nominated for the European Prize for Contemporary Architecture - Mies van der Rohe Award 2019